Description
Learn the shabby painting techniques and step-by-step instructions from your local artist, Tobie. She will teach you how to create your own Old Glory truck and details. All supplies will be provided for you including an apron. Please arive early to claim your seat. 21+ only
NO EXPERIENCE NECESSARY and this makes a GREAT gift idea!
My name is Tobie with Tobie Design, and I can't wait to meet you!
Food and drink may be purchased at the event. Seats are limited.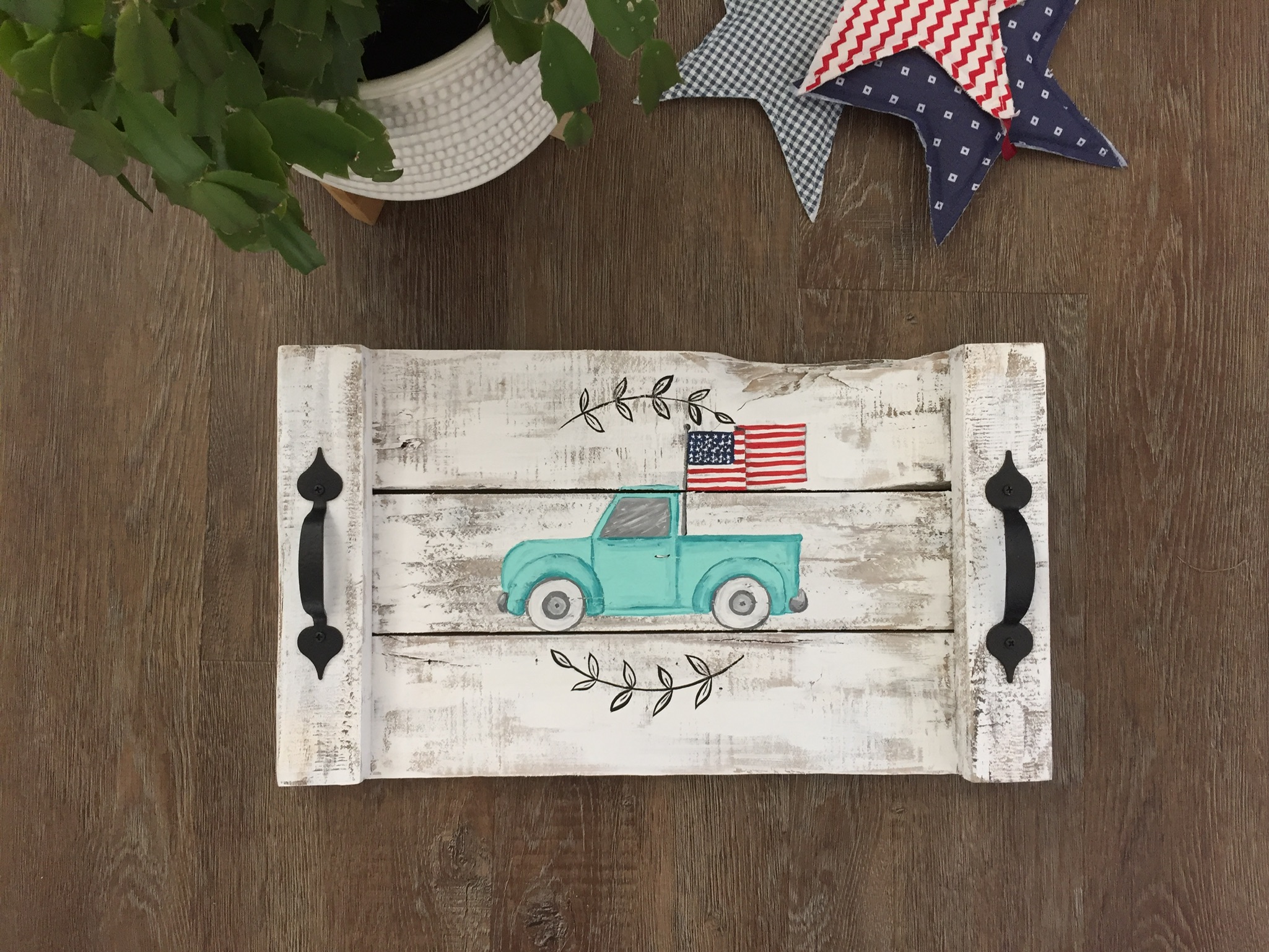 If you would like to host your own private paint party event and have 10 or more people in your painting party, I am your mobile paint party service full of crafty ideas to paint! Please contact me.