Old Dominion AIIM/ARMA Lunch & Learn - January 9, 2019
Description
Thriving through the Age of Terabytes
Description
: Unprecedented growth of digital media assets presents new challenges, opportunities, and realities for records and information management professionals. Discover how Essence Magazine and the Bob Dylan Music Company faced their fears and won. Don't worry
,
it is going to be awesome!
Digital ReLab: Digital ReLab provides the most reliable, intuitive and cost-efficient solutions for managing the explosive growth in digital media. It produces Starchive, powerfully simple digital asset management software trusted by creators and owners of the world's most valuable digital media. Customers like the Bob Dylan Music Company use Starchive as their central digital content hub, empowering teams and partners to collaborate, share, distribute and create value from all digital assets.
.
---
Our Speaker: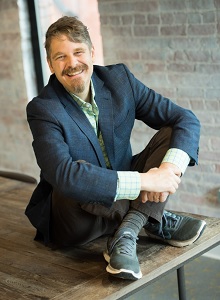 Peter Agelasto
Founder
Peter is the charismatic inventor-visionary behind the scribbled-napkin idea that ultimately became Starchive. Peter started his career as an archeologist, quit to open a recording studio, and became a self-taught programmer coding to solve his own media challenges. He is the world's first self-declared Archeomediologist. His relentless passion and innovation as an advocate for connecting media and metadata inspires everything we do and pushes Digital ReLab to the very edges of media evolution.
---
NOTE NEW LOCATION JUST 10 MINUTES FROM DOWNTOWN!
This AIIM/ARMA monthly Luncheon will be held at Holiday Inn Richmond South – City Gateway - 4303 Commerce Rd, Richmond, VA 23234.
This event includes lunch. Please register by Sunday, January 6th. Registration allows us to provide the venue with advance seating and meal requirements.
Event cost is $24 for registration up to the cutoff date and $30 for late registration or walk-ins without prior registration.
Organizer of Old Dominion AIIM/ARMA Lunch & Learn - January 9, 2019