Event Information
Location
Olathe FOP
716 S. Harrison St
Olathe, KS 66061
Description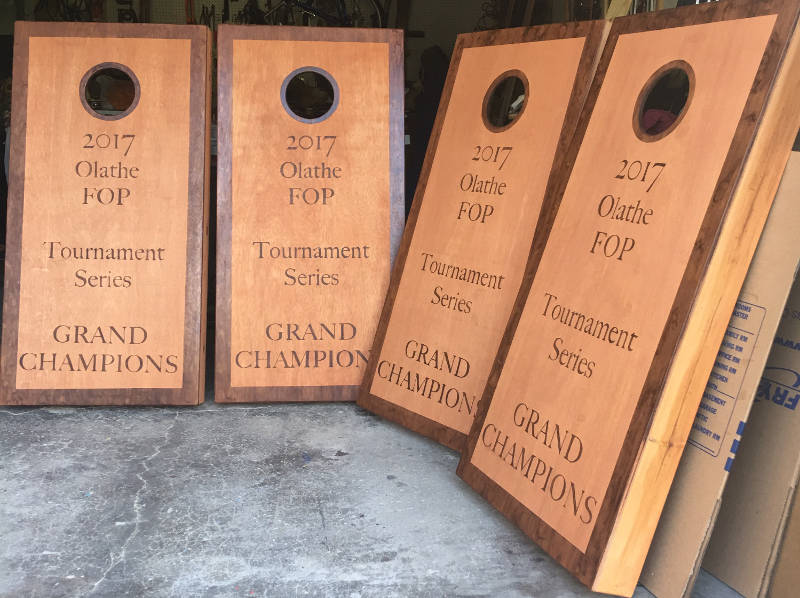 Join us for the Final FOP CornHole Tournament of 2017! Anyone can play, bring your family and friends, the more the merrier! There are 16 teams that have earned a free entry and we have reduced the entry fee for this one tournament to JUST $15 PER PERSON ($30 per team)!! You can Bring Your Own Beer, bring your grill and Tailgate. We have an air conditioned building with clean restrooms and plenty of room!
This is a DOUBLE ELIMINATION tournament (Each match is "best of 3) AND if you happen to lose your first two matches, you will drop to the "Toilet Bowl" bracket and will have the opportunity to play more. Everyone is guaranteed a MINIMUM of 5 games! Brackets will be seeded based on prior 2017 Tournament average point differentials and paid entries will be seeded randomly throughout the bracket.
Download our rules here: http://kcmunchies.com/documents/cornholerules.pdf
Congratulations to our winners of the August Tournament:
1st - The In-Laws, 2nd - Rat Baggers, 3rd - KneeKnockers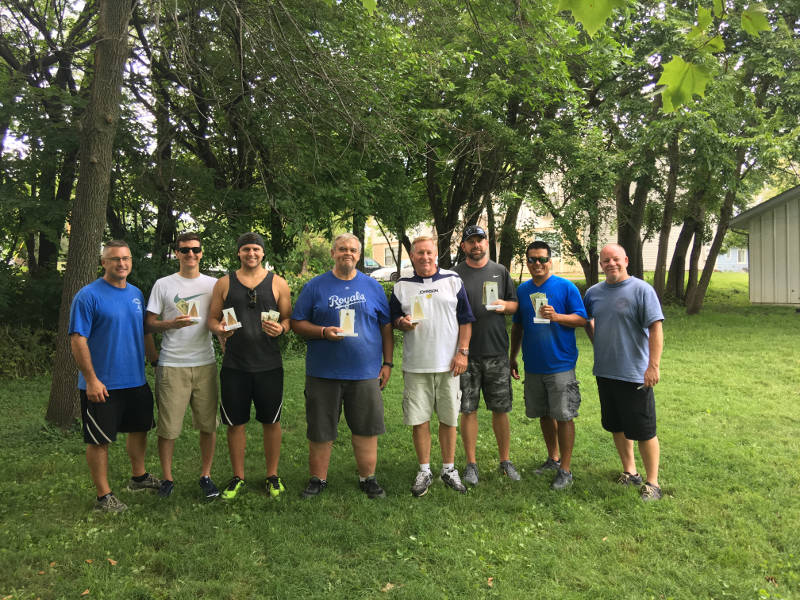 And Our 1st Ever - TOILET BOWL Winners!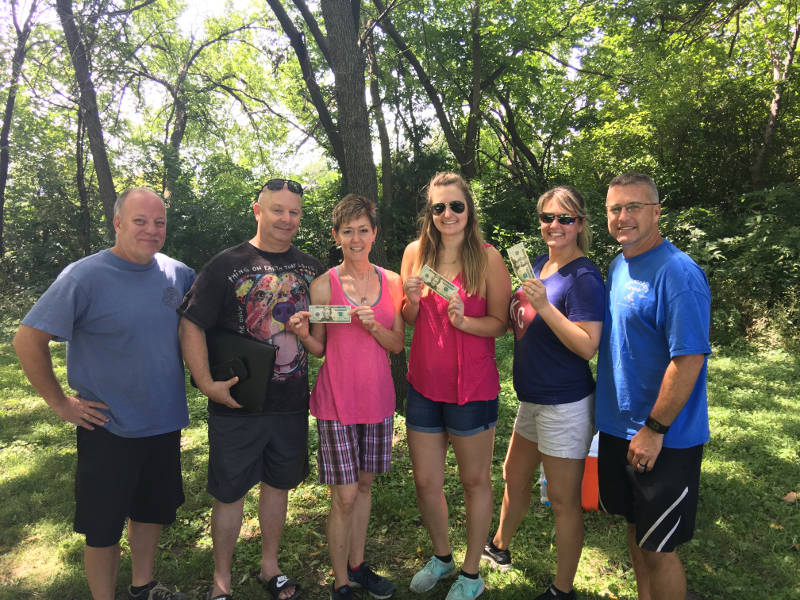 Check in will begin at 8:30 and will end at 9:30. There will be a mandatory RULES MEETING at 9:45 and the tournament will begin at 10:00 sharp. Dont be late!
It is extremely helpful for us to know in advance how many teams to expect so PLEASE sign up here as early as possible so we can plan accordingly.
Sponsors - Sponsorships include a team registration - Sponsor a Hole to promote your business!
The final Championship Tournament Grand Prize will be $200 & two sets of Regulation Cornhole Boards (pictured above) built & designed by CornHole Customs of Spring Hill, KS, 2nd place $200 & two trophies, 3rd place $100 & two trophies.
In the event of a RAINOUT our makeup date will be the following Saturday, 9/23/17.
in appreciation of our Local Police Officers we donate a portion of the proceeds from each tournament to the Olathe FOP.
Date and Time
Location
Olathe FOP
716 S. Harrison St
Olathe, KS 66061