Event Information
Location
CrossFit Silicon Valley
95 Phelan Ave
Suite 4
San Jose, CA 95112
United States
Description
Lederhosen & barbells.
Trachtenblusen & kettlebells.
BEER. enough said.
Saturday October 15th, worlds will collide at the spectacle of spectacles, the showdown of all showdowns, throwdown of all throwdowns, at OktoberFit @ CrossFit Silicon Valley Grand Opening Inaugural Throwdown!
This is an open invitation for all CrossFit boxes in the Bay Area/NorCal and the public, to checkout our new facility and compete in a battle royal of badass athleticism. Teams of three athletes (with at least one female) will compete in a test of strength, will, might!
We are planning an awesome day of WOD's, contests, prizes, beer, music, and alligators. (haha, we'll try our best on the planning.) Please continue to check this page as we finalize the event details.
The fun is free for spectators and the public. Bring your brothers, sisters, cousins, family and mail carrier too. Volunteers for coordinators and judges are also welcome. Please email info@crossfitsv.com if you would like to help out.
Doobie doo!
Ooooooooh and one more thing:
There will be prizes for the best dressed teams! So come ready to wod in your lederhosen, trachtenblusen, and plattlerhosen! Don't forget to bring your stein.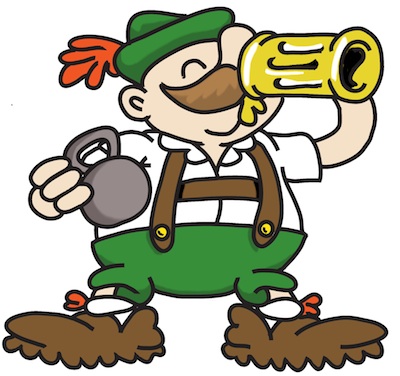 Quotes about our new facility:
"It's sooo large." (That's what she said... -about the gym of course.)
"We be going H.A.M., our box is upgraded from bologna!"
"Check out the view from our ultralounge, The Mezzanine@CrossfitSV"
"The new gym is full of energy and always echoing with laughter and good times."
"Peace, love, and house music."
We would also like to especially thank our sponsors this event: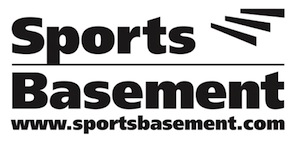 We welcome all OktoberFit athletes including:
Amity CrossFit - Buns of Steel
CrossFit 101
CrossFit Brethren
CrossFit East Sac
CrossFit Excel 1
CrossFit Excel 2
CrossFit Excel 3
CrossFit Kindred
CrossFit Lifeworx
CrossFit Los Gatos - GORILLAS
CrossFit Milpitas 1
CrossFit Milpitas 2
CrossFit Milpitas 3
CrossFit Milpitas 4
CrossFit Milpitas 5
CrossFit Mountain View - Terafits
CrossFit Moxie
CrossFit One World - Brat, Bock, and Weis
CrossFit One World - CAD
CrossFit One World - Here for BEER!
CrossFit One World - Team JAM
CrossFit One World - Valkyries
CrossFit San Leandro - HBBFFs
CrossFit San Leandro - Lights ON
CrossFit Santa Clara - Blue Barracudas
CrossFit Silicon Valley - Schaffhausen Team
CrossFit Silicon Valley - Team Fahrvergnügen
CrossFit Silicon Valley - Team Spatenators
CrossFit Silicon Valley - Tekno Vikings
CrossFit Silicon Valley - WOD Killa's
CrossFit West Santa Cruz
CSA CrossFit
CSA CrossFit - Team Badass
Team Don't Hate, Hatin' is Bad.
Team Double Under Thunder
Team Excel Ninjas
Team Fist Pumps & Box Jumps
Team Funny Talkers
Team KI3
Team Pepe Silva
Team Proanox
Team Prost Hundin
Team Raven
Team Suns Out Buns Out
Team Three's a Kraut
Team Two Coconuts and a Banana
Team Two Oldies and a Goodie
Team We're Brown.
Team X-treme
TJ's Gym
Date and Time
Location
CrossFit Silicon Valley
95 Phelan Ave
Suite 4
San Jose, CA 95112
United States