About this Event
Each month, we hold a beer-and-food pairing with local culinarians. In honor of Oktoberfest, this month we're teaming with our friends from The Good Seed Food Company. They'll pair four German-inspired delicacies with a quartet of our beers:
Warm German Potato Salad with Bacon & Bacon-Fat Vinaigrette -paired with- Die Kellnerin Oktoberfest Lager
Bratwurst & Sauerkraut with Whole Grain Mustard -paired with- The Debutante Belgian Amber Ale
Traditional Beef Sauerbraten with "Spaetzle" & Tri-Tip Gravy -paired with- The Pugilist Dry Irish Stout
German Chocolate Cake Truffle with Coconut Flakes & Chopped Pecans -paired with- The Harlot Belgian Blonde Ale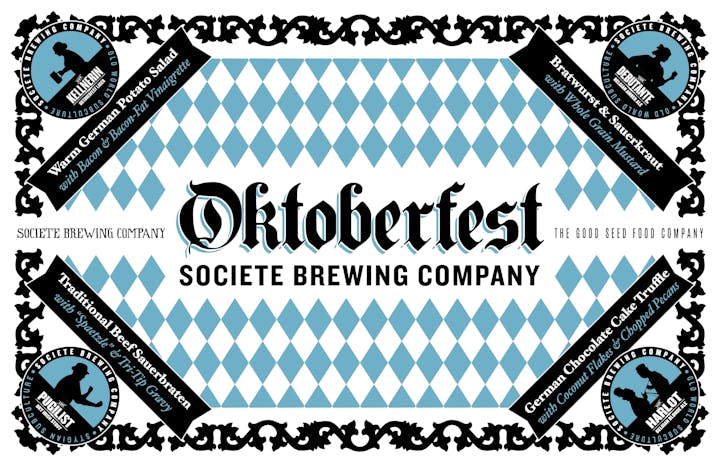 FINE PRINT: You can show up anytime between 1 and 3 p.m. to turn in your ticket for the pairing. Tickets are limited and this event is likely to sell out.