Oktoberfest at Crystal Mountain is a family-friendly community event with live music, food, contests and brews for days!
About this event
Celebrate the season in the great Cascades with the first-annual Oktoberfest at Crystal Mountain. Oktoberfest includes a biergarten offering traditional German-style beers and seasonal specials made by local breweries. Carrying forward the traditions of Oktoberfest and adding our own mountain twists, we will be hosting a foot race up Gold Hills, stein holding competitions, keg races and more!
In a nutshell, Oktoberfest began as a wedding celebration when Bavaria's prince married a princess. The wedding was celebrated with drinking, feasting and horse races. These days, Oktoberfest celebrations are enjoyed by millions around the world. Crystal Mountain's first-annual Oktoberfest will be a full day of festivities for the whole family! Yes, this event is both kid-friendly and dog-friendly. For the kiddos, we'll have rootbeer floats, tasty treats and games available. Food and beer are purchased a la carte.
The gondola opens at 10am for scenic rides up to the summit for the best photo-ops with Mount Rainier. At 12pm, the fun kicks off at the base area with live music, food, brews, activities and contests. Stay and play the whole day!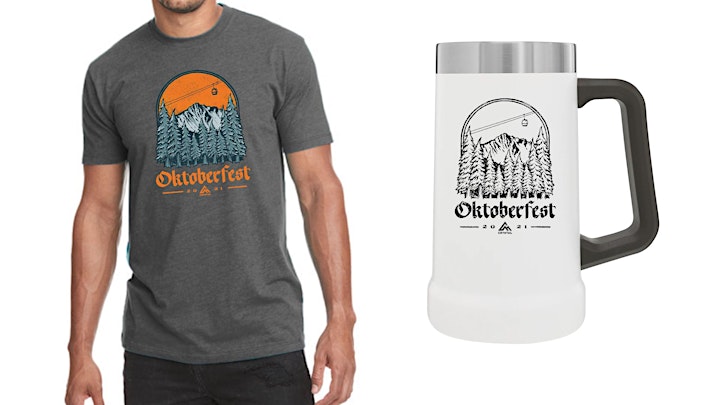 Oktoberfest Specials: Snag a sweet deal by purchasing a special event Oktoberfest Stanley 24 oz. stein or event t-shirt in advance. Limited number available online only - purchase today.
Schedule:
10 AM Gondola rides to summit
12 PM Oktoberfest biergarten open
1 PM Lauf Goldhügel - Race up Gold Hills
2 PM Stein Holding Competition
3 PM Keg Races
4 PM Oktoberfest Fashion Show
5 PM End of Gondola service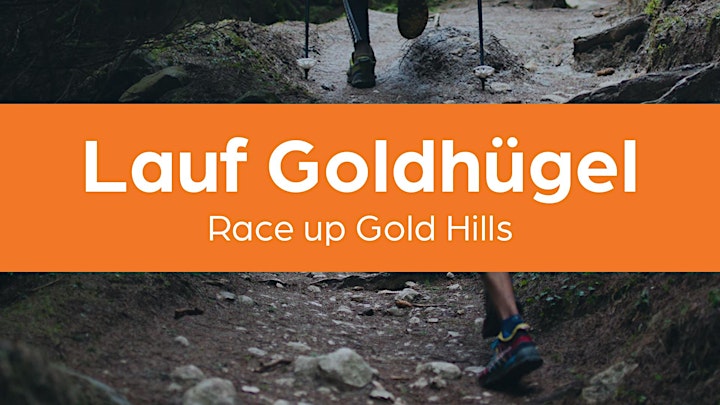 Lauf Goldhügel | Race up Gold Hills
The origins of Oktoberfest date back to 19th-century Bavaria, when King Ludwig held a big party in Munich to celebrate his autumn marriage. The festival beamed with food, drink and dancing and concluded with a horse race held in an open area that came to be called Theresienwiese ("Therese's green"). We build on this idea by introducing Lauf Goldhügel ("run Gold Hills") where participants race to the top of Gold Hills from the base area, covering 644 feet in elevation for the chance to be crowned the ultimate Goldhügelmeister. 21+ to enter. Register onsite in front of the Raven Hall. No advance registration.
Race start time: 1pm
Start: 4,400 ft Base Area, Finish: 5,044 ft Top of Gold Hills
WINNER RECEIVES 21/22 IKON PASS!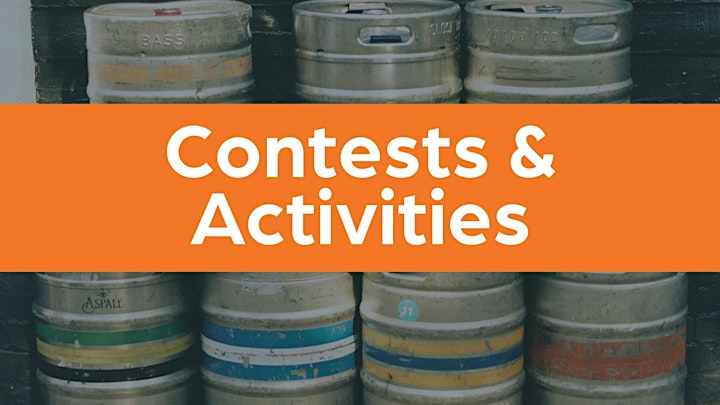 Stein Holding Competition
Time to show us what you're made of! Raise your stein and see how long you can last. Winners receive great prizes. 21+ to enter. Register onsite in front of the Raven Hall. No advance registration.
Competition Times: 2:00 pm
Keg Races
Rally your team of 4 and get ready to rumble! This relay race will require extra creative keg handling skills and incredible feats of strength in order to finish first. 21+ to enter. Register onsite in front of Raven Hall. No advance registration.
Competition Time: 3:00 pm
Oktoberfest Fashion Show
Bring your Oktoberfest fashion A-Game and enter to win big in our fashion competition. This contest is equal parts 'what you wear' and 'how you wear it.' Rumor has it, there may even be a dance off involved. No advance registration.
Competition Time: 4:00 pm
Additional Mountain Activities:
Some activities require advance registration. Please click on the link to find out more.
Camping
A variety of campsite locations are available to accommodate everything from large RVs to tents. For more information and reservations, visit https://www.crystalmountainresort.com/things-to-do/overnight-and-rv-parking
FAQS
We want to bring the kids. Are there any activities for those who are under the age of 21?
Yes! The Oktoberfest event area is open to all ages and includes activities and games for those under the age of 21. Special contests for kiddos will be offered throughout the event as well. Children can also enjoy their own root beer float, available for purchase. The Adventure Challenge is FREE and all ages can participate for a chance to win additional prizes!
Did someone say prizes?
Oh yes we did! Folks that participate in our contests have the chance to win major prizes from our generous sponsors. Everything from Dakine backpacks to an IKON Pass! Plus, if you play our Adventure Challenge while on-mountain you'll be entered to win sweet prizes too. So many ways to win!
Is there just a Beer Garden or will other beverage options be available?
We will have a variety of food and beverage options available including a full bar serving up the best in brews, cocktails and mocktails. We'll even be serving up root beer floats for the kids.
Tickets may not be exchanged or refunded.
Interested in partnering for Oktoberfest? Reach out to cpelland@skicrystal.com