Description
Join us for Mike Nerheim's 3rd annual Oktoberfest celebration!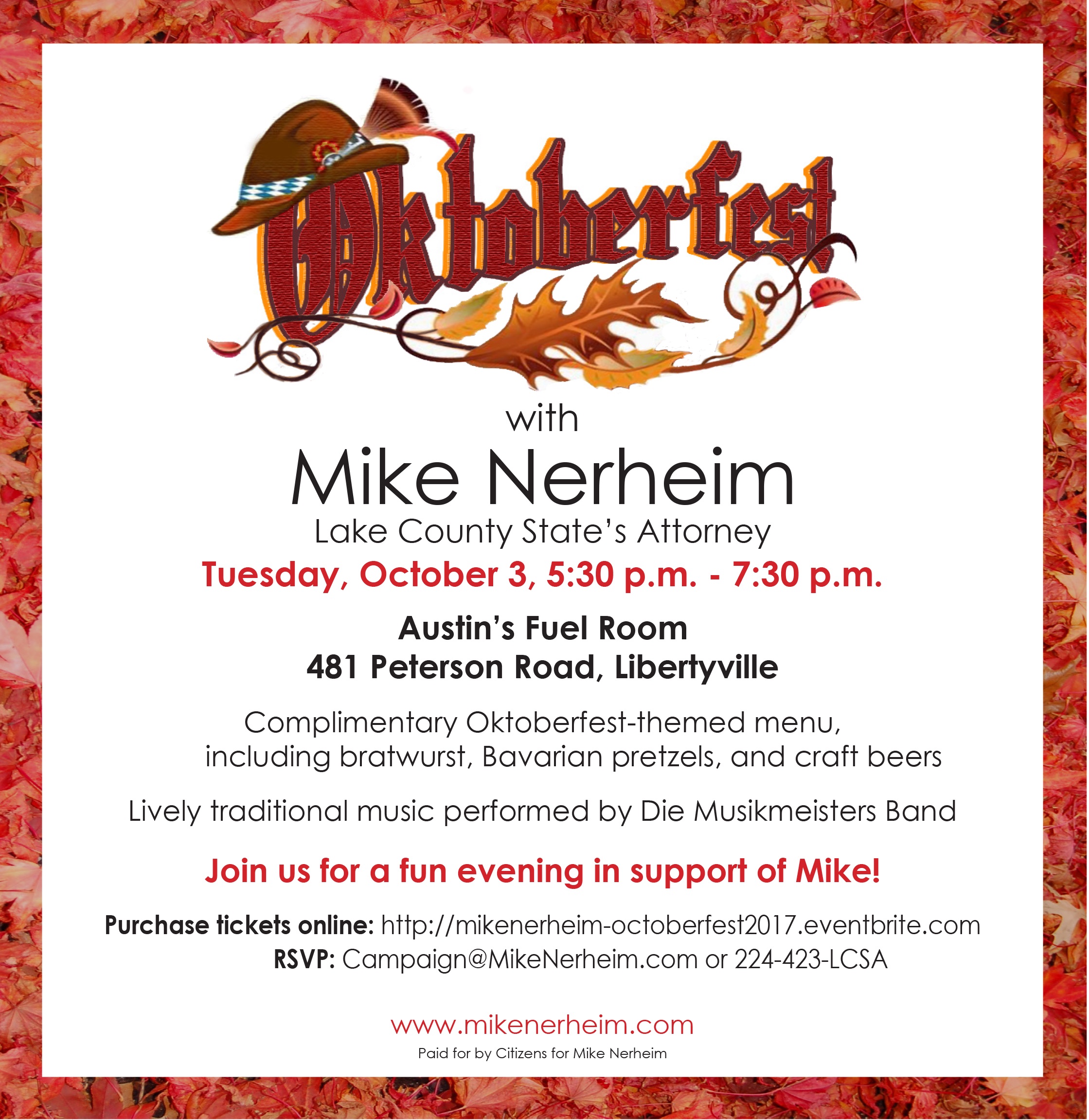 We are looking forward to celebrating Oktoberfest together with family, friends and supporters. Come and enjoy a fun evening in support of Mike with live entertainment featuring traditional oom-pah music by Die Musikmeisters Band with Austrian tuned cow bells and Swiss alphorn, dancing, Oktoberfest-themed food, craft beers, wine and soda. Dirndls and leiderhosen are allowed!
Sponsorship opportunities are available.
For more information, contact us at campaign@mikenerheim.com or 224-423-LCSA.