Description
Are you struggling to consistently hit OKRs for your company?
Are you exhausting your team? Disappointing your boss?
Goal setting with OKRS can be an effective way to focus your team on achieving results, but many managers and teams struggle with issues like:
Estimating when KRs can realistically happen, given the capabilities of the team

Ensuring OKRs don't just read like a "to do" list

Coaching the gap when KRs are at risk of failure

Refining OKRs in light of new info and insights
In this 90-minute lunch and learn, you'll learn the critical few steps for
successfully aligning and designing the work of your team with your organization's broader objectives.
Your host, Dr. Shannon Arvizu, CEO of Epic Teams and tech sociologist, will share the top ways that successful managers in fast growing tech companies set and achieve impactful goals regularly. These methods go beyond typical "OKR frameworks" and are based on goal science and team performance.
Takeaways

:
Start with the End in Mind: Create OKRs that meet the needs of your team's stakeholders

Create an Action Plan: Identify roles, estimate work, and determine milestones

Design Your Team's Feedback Loop: Determine which indicators give the clearest signal for tracking OKR progress - and what's just noise

Coach the Gap: Learn how to coach your team on goal progress to ensure that targets are met, without overburdening people or decreasing motivation
Bonus!
OKRs Done Right Field Guide
Managers who attend the online lunch and learn receive a field guide with powerful tools and practices for setting their team up for goal success, checking the gaps, and reflecting for learning and insights. This guide includes 1:1 coaching scripts to use with individual team members for realtime improvements and sustained goal progress.
About Your Host, Dr. Shannon Arvizu
Dr. Shannon Arvizu is the performance expert that tech leaders reach out to for help with their teams.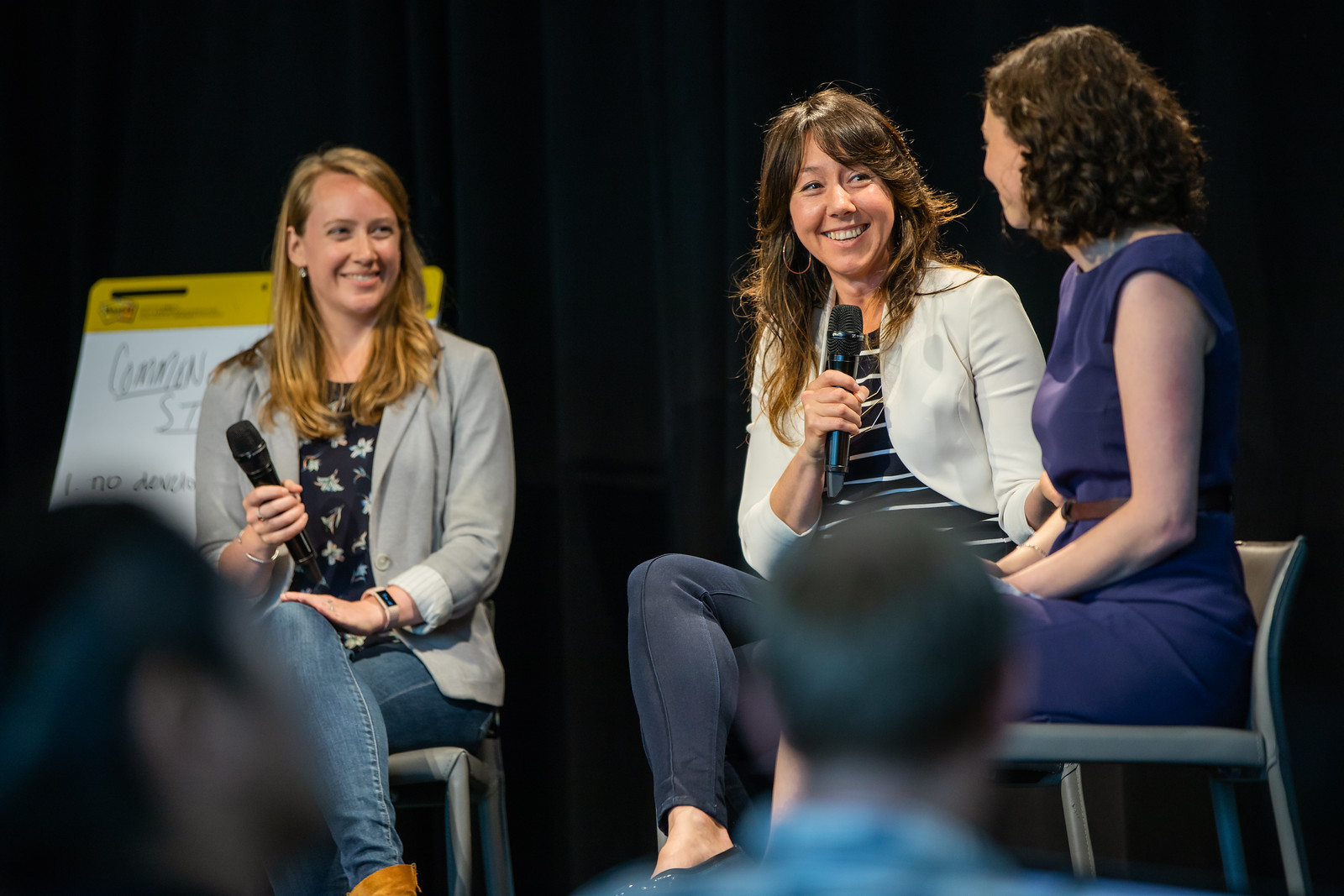 She has coached hundreds of tech managers and partnered with several companies throughout the Bay Area to develop high performing teams and improve the outcomes of their performance management system, including those at Lever, SurveyMonkey, Electronic Arts, Jumpshot, Axon, Gainsight, and more.
Dr. Arvizu has spoken on topics such as Transforming Millennial Managers into Epic Team Leaders, Hacking Your Team Brain, and Leading Data-Driven Teams at Google, Juniper Networks, and Culture Amp's Culture First Conference.
As a team performance researcher, Dr. Arvizu is also the author of the recent study, "Empowering the Next Generation of Team Leaders in Fast-Moving Startups," featured in the new book Leadership Team Coaching in Practice: Case Studies on Developing High Performing Teams.