Description
Do you have a future in Technology?
Oklahoma Women in Technology invites Oklahoma career exploring women (HS graduates + High School students grades 10-12) to join us for day filled with fun activities, great speakers, inspiring local women in Tech, and SO MANY great resources all in 1 place to openly explore your possible future in TECHNOLOGY. This event is FREE thanks to our generous sponsors.
This half day event is aimed to educate career exploring women in Oklahoma about the breadth of career opportunities in STEM and specifically the Technology field. We want to inspire diverse enrollment into the array of technology training programs available to them, and to cheer their participation in the IT workforce. In recognition of the ongoing gender gap in IT within the classroom and in the workforce, we specifically market this event to women who are either a HS graduate OR a high school student (grades 10-12). While this event targets women, we openly welcome men who want to engage in the conversation and contribute to a more equitable, diverse society.
2018 EVENT SCHEDULE
7:30AM-8:15AM (CHECK-IN, CHANGE INTO EVENT T-SHIRT, GRAB A SNACK, START YOUR NETWORKING BINGO AND OR CHECK OUT THE EDUCATION FAIR)
8:15AM (OPENING REMARKS)
8:30AM-NOON (BREAKOUT SESSIONS, KEYNOTE SPEAKER, NETWORKING BINGO, EDUCATION FAIR)
12-1:30PM – (LUNCH SERVED, CLOSING REMARKS, PARTICIPANTS DISMISSED)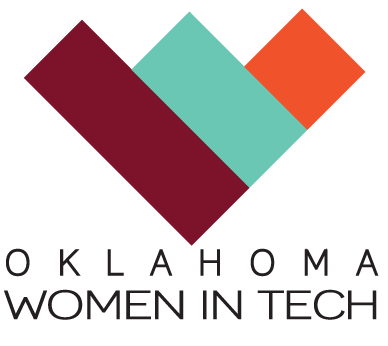 Want to volunteer?www.volunteersignup.org/7CT8H
This event is made possible by our corporate sponsors, Devon Energy, Pinnacle Business Systems, and Coretopia. And also by our event sponsors, Dell Technologies, Davenport Group, American Fidelity, and Amshot.
Organizer of Oklahoma Women In Tech - Fall Retreat - Be Brave!
Oklahoma Women in Technology (OKWIT) is a nonprofit organization of professionals in the technology industry, with a determination to bridge the gap between genders in STEM fields. 

We strive to better network and promote women within the industry across Oklahoma, while educating and encouraging young women to continue their interest and studies in STEM fields.