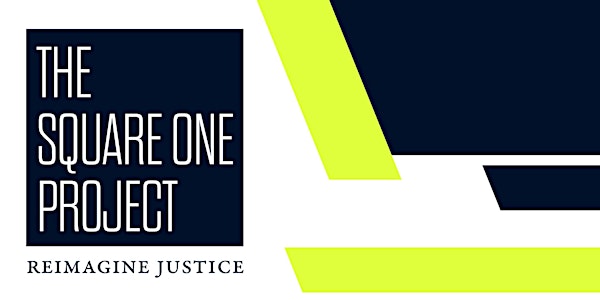 Oklahoma Roundtable on Values and Justice: Kick-off Event
Join Oklahomans for the inaugural Roundtable convening to reimagine the future of justice policy across the state!
When and where
Location
Greenwood Cultural Center 322 North Greenwood Avenue Tulsa, OK 74120
About this event
*UPDATE* Due to inclement weather, this event has been moved to the Greenwood Cultural Center in Tulsa, Oklahoma. The panel will begin at 9:15am and end at 10:30am. Immediately following the panel, the first day of the Roundtable will begin. To register for the Roundtable, please use this link: https://tinyurl.com/RT-Values-Justice.
***
Oklahomans for Criminal Justice Reform, The Education and Employment Ministry (TEEM), in partnership with The Square One Project at Columbia University's Justice Lab is pleased to host the inaugural Roundtable on Justice and Values in Oklahoma: Examining Racial Disparities in the Criminal Legal System and Reimagining Justice in Oklahoma! This two and a half day, multi-location, convening will bring together advocates, scholars, artists, community members, and justice-impacted people across the state to reimagine the criminal legal system in Oklahoma. We are inviting participants to dream and to collaborate with friends and new colleagues to create thriving communities that do not rely on systems of punishment and incarceration.
The event will begin on the evening of January 31st at Langston University, Oklahoma's only historically Black university, with a keynote panel and poetry performances from Oklahoma's very own youth organization Poetry and Chill. Panelists will reckon with Oklahoma's history of racial injustice and consider paths toward creating thriving communities. Panelists include: Representative Amanda Swope, Senator George Young, community advocate Mashilah Powell, community organizer aurelius francisco, and transformative justice practitioner Tamara Lebak. The panel will be moderated by Bruce Western, professor of sociology and social justice at Columbia University.
The Roundtable convening will continue on February 1st and February 2nd, in conjunction with the start of Black history month, at the historic Greenwood Cultural Center in Tulsa, Oklahoma. If you are interested in attending either virtually or in-person, please sign up using this link: https://tinyurl.com/RT-Values-Justice.
More information about the Roundtable on Values and Justice including the participant list, agenda and readings can be found on the Square One website at: https://squareonejustice.org/ok-roundtable-values-justice/.
The entire event will be livestreamed. Details will be provided soon for those who will join virtually. We hope that you will join us either in person or virtually for this inaugural event! Please email any questions to Michaela Clarke at mc5359@columbia.edu.
The Roundtable on Values and Justice is made possible by support from John D. and Catherine T. MacArthur Foundation's Safety and Justice Challenge, ProsperOK, and Inasmuch Foundation.