Oklahoma Masonic Indian Degree Team
About this event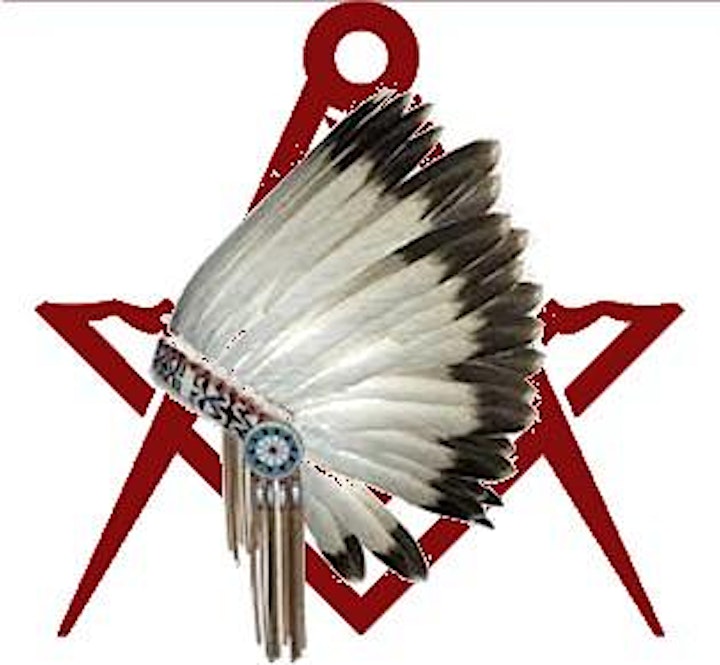 On Saturday, October 9th, 2021 at the Denver Scottish Rite Consistory located at 1370 Grant Street in Denver, the Oklahoma Masonic Indian Degree Team will be conferring the Master Mason Degree. This team travels around the state, country and the world performing the Master Mason degree according to the Oklahoma Grand Lodge ritual. Reservations are required due to limited seating and possible COVID restrictions.
Doors open at 3 p.m. Open Lodge and Introductions start at 4 p.m. Dinner at 5:30 p.m. Then reconvene at 7 p.m. for the degree. Tickets are available for Dinner and Degree or Degree only, by Advance Sales only.
Oklahoma "Surf & Turf" Menu
Crawfish Salad, Bed of Mixed Greens, Remoulade Dressing
Rolls | Butter
Grilled Flank Steak, Red Onion Gravy | Cornmeal Breaded Catfish, Spicy Tartar Sauce
Scalloped Potatoes | Choctaw Goulash (Corn, Okra, Tomato, and Spices)
Apple Cobbler, Whipped Cream
Parking
The Consistory Parking Garage is not available. Colorado PERA is allowing us to use the south half of the lot behind the Consistory at 14th & Logan for Free. Capitol Hill parking meters are free on weekends. We hope to announce additional free parking as we go along!
Bring your own Apron. None will be provided. Scottish Rite caps are not permitted.
Bring your dues card or letter of good standing from your lodge Secretary.
Everyone will be vouched for by a Tiler or examined before entry.
Doors Open 3 PM
Open Lodge , Introductions, 1st Section start 4 p.m.
Labor to Refreshment/Dinner at 5:30 p.m.
Refreshment to Labor at 7 p.m. for the degree
Cosponsored by LN Greenleaf Lodge (Gold), Harmony Lodge (Gold), Union Lodge (Silver) & Jacque DeMolay Lodge