Description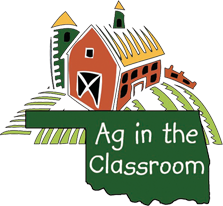 On the Road with Ag in the Classroom
June 13-15, 2017
Tour will begin at 7:45 a.m. on June 13th and will conclude around 5:00 p.m. on June 15th
Tour will depart from Creek County Extension Office

17806 W Hwy 66, Kellyville, OK 74039
Join Oklahoma Ag in the Classroom on a three day adventure, "Oklahoma Agriculture on Rt. 66." We will travel from Kellyville to Miami, OK and back to Kellyville on Rt. 66. Encounter Oklahoma agriculture as we travel "America's Main Street." Stops will include: cattle ranches, a dairy farm, berry patches, a sheep ranch, a mushroom farm and MUCH more!
This tour cost $50 and space is limited. Hotel and meals provided.
Apply for the trip today and when your application is accepted, you will receive an email to complete your registration.
If you are selected to participate in the trip, an AITC State Coordinator will contact you with registration and payment information to complete your registration.
After registering on this website, you will recieve a confirmation email from Eventbrite. This is not an acceptance email.
Teachers who have not attended an AITC Road Trip (or have not attended for several years) are given first preference.
If you have questions, please contact Audrey Harmon at 405-740-0160 or by email at audrey.harmon@ag.ok.gov