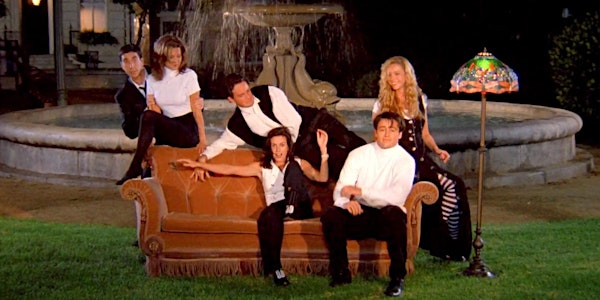 Ok So Tulsa presents Story Slam - Theme: "With Friends Like These"
Once a month we come together and hear people tell TRUE (funny, serious, sad, harrowing, interesting) stories about their lives.
When and where
Location
Living Arts of Tulsa 307 East Reconciliation Way Tulsa, OK 74120
Refund Policy
Contact the organizer to request a refund.
Eventbrite's fee is nonrefundable.
About this event
HOW DOES A STORY SLAM WORK?
Every event has a theme, and everyone in the audience is invited to share a personal story related to the theme. This month the theme is WITH FRIENDS LIKE THESE. Plenty of stories can be molded to fit this theme, so BE BRAVE and come and put your name in the hat! If you have a story you want to tell, leave us your name at the door. Every potential storyteller's name gets thrown in a hat. 10 names are drawn and each storyteller has 5 minutes on the mic to tell a story and win the crowd. 'Judges' are audience members who score the teller/tale on a 10 point scale. The highest scoring teller gets a cash prize and an invitation to participate in the yearly Grand Slam in April/May 2023. At the Grand Slam the monthly winners vie for the spot of "Best Storyteller in Tulsa".
WHO TELLS A STORY?
Anyone who wants to!
TIPS FOR STORYTELLER:
*Stories are TOLD not read. PRACTICE so you can remember it without reading from paper. NO paper allowed on stage.
*Your story should be TRUE and told from your point of view.
*Stick to the 5 MINUTE LIMIT. (Practice is good for this aspect)
*Have some balance in your story. If it is a sad or serious one, add in some levity. If it is a funny story, add some poignancy.
*Try not to ramble. Make note of the key parts of your story and thread it all together.
*Know your story by heart, but not by rote memorization.
*It's helpful to know your first line and last line when you get up there. A great first line grabs attention! And a great last line is clear and completes the story for the audience.
*NO STAND UP ROUTINES PLEASE. We love funny people, but they must tell a story.
*NO POEMS, RANTS OR ESSAYS. Make it something that actually happened, not a diatribe or musing.
*Have some stakes, what do you stand to gain or lose? Why is what happens important to you? Is there a conflict resolution? What did you learn? Reflect on the events during the telling. What's it all MEAN (to you)?
SHOW UP A LITTLE EARLY TO PUT YOUR NAME IN THE HAT. Doors will open approximately 1 hour before the performances begin. Judges may not be entered in to tell a story, or know someone entered. $7 door entry. The night's winner takes home $50!
Ok So Tulsa is a storytelling organization founded in Tulsa in 2013 dedicated to letting people tell their "true stories spoken live." They host monthly open mic story slams where anyone in the audience can tell a true story based on the theme of the night. They also host a yearly Grand Slam where they crown "Tulsa's Best Storyteller" as well as host other special spoken word events. They are dedicated to true storytelling. Find them here:
www.oksotulsa.com