Location
316 E. Matilija Street
Ojai Arcade
Ojai, CA 93023
Sales Have Ended
Ticket sales have ended
Thank you for attending the First Annual Ojai Wine Walk benefit event. We had a great time! Reply to this message to get on our mailing list for future events. Thanks! Ojai Wine Walk
Description
*****TICKETS STILL AVAILABLE ON SITE THROUGHOUT THE EVENT*****
Check-in anytime ~ 316 E. Matiija Street - TICKETS AVAILABLE DAY OF THE EVENT UNTIL 8pm
SELF-GUIDED TOUR AT YOUR LEISURE ~ ENDS at 9PM
OJAI WINE WALK
Wine tasting benefit event
Saturday, April 16
5pm-9pm
10 WINE TASTINGS
10 WINE TASTING STOPS/SHOPS & GALLERIES
10 SELECT WINERIES
SOUVENIR GLASS
KIDS NIGHT OUT (kids care movie & pizza night provided)
$45 WINE WALK PASS ($55/door)
The Ojai Wine Walk will take guests on a sunset wine-tasting tour through Ojai's charming Arcade Plaza. Wine tastings will take place at 10 Arcade shop and art gallery locations along the Arcade route and feature tastings by 10 select wineries.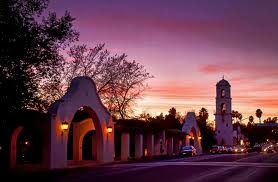 Wine tasting tour:
Carolina Gramm ~ Olive Oil Tasting Room, Dan Schultz Fine Art Gallery, Genesis of Ojai, Glo West Beauty, Kava Home, The Kindred Spirit, Love Heals Jewelry, Made In Ojai, Primavera Fine Art Gallery, and Soultonic.
Partial Listing
BOCCALI VINEYARDS CANTARA CELLARS CASA BARRANCA WINERY FOUR BRIX WINERY THE OJAI VINEYARD VINO V WINES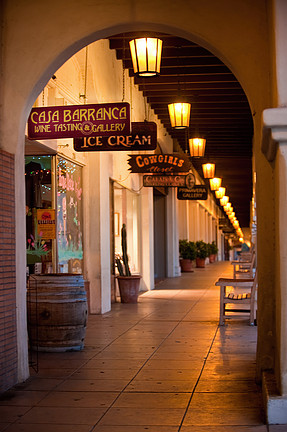 ADMISSION includes ten (10) 2oz wine tasting tickets, souvenir glass, and tour map (and child care for age 7+).
CHECK-IN for the wine-tasting and Kids Night Out will be at OYES theatre, located at 316 E. Matilija Street, Ojai, CA, 93023.
Complimentary Child Care
Kids Night Out from 5:00pm to 8:30pm for children ages 7 and up*. Children will enjoy a movie, pizza and theatre games! Provided with purchase of Ojai Wine Walk pass and be limited to 2 reservations per purchase. Space is limited, and advanced reservations are required.
*The Nest Ojai is offering a special discount for OWW guests for children age 2-10 (0-2 with reservation 805-633-9111)
BENEFIT ~ This benefit event shall sponsor the ongoing youth programs for the Ojai Youth Entertainers Studio (OYES). OYES is a 501(c)3 non-profit organization offering enrichment courses in youth drama and performing arts, entertainment for all ages. For more information about OYES upcoming events visit www.ojaiyes.org/events or call 805-646-4300.
GENERAL INFORMATION: Participants must be at least 21 years of age. Please bring I.D. to check-in. Ticket purchase is non-transferable and non-refundable. Wine-tastings must take place within the shop & gallery locations.
Inquiries:
Daena Bleu Santoyo, Event Producer | daena@ojaiyes.org
Kathy Zotnowski, Event Producer | kzotnowski@hotmail.com