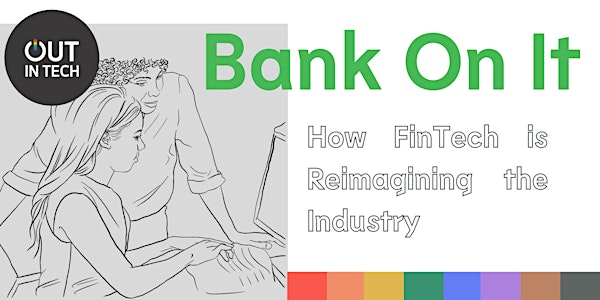 OIT Women Committee | 'Bank On It' - FinTech Panel
This will be a panel discussion on the startups and financial institutions working to leverage tech to make banking more equitable!
About this event
Startups, banks, and financial institutions are leveraging tech and innovation to better empower consumers to take charge of their financial lives. They could succeed — where our traditional institutions failed — in creating financial inclusion and financial literacy for all. Who is leading the charge today in redefining the industry, and what will it take for newcomers in the FinTech space to succeed? The Out in Tech's Women Committee brings together neobank founders and banking executives for a conversation on making banking more equitable for all for the future.
-------
Link with 14k LGBTQ+ tech professionals in our Slack channel.
-------
Note: Out in Tech's Code of Conduct applies to all our spaces, online and IRL.
Asya Bradley
Co-Founder, First Boulevard
https://www.linkedin.com/in/asyabradley/
Asya Bradley is the founder and COO of First Boulevard, the unapologetically Black, digitally native bank, building generational wealth for Black America. Asya also founded #HowSheWorks, an inclusive grassroots community of underrepresented founders and allies. #HowSheWorks highlights the diverse paths to professional and personal success. Her prior work in Fintech includes serving as the SVP of Revenue at SilaMoney; VP of Partnerships at Socure; and a founding team member and Chief Revenue Officer of Synapse. Asya also serves as an advisor and board member on many startups and is an angel investor.
Bilie Simmons
Co-Founder, Daylight
https://www.linkedin.com/in/billiesimmons/
Billie Simmons (she/her) is Co-Founder of Daylight, the first and only digital banking platform in the U.S. specifically designed for and by the LGBT+ community. Previously, she founded a startup to help trans and non-binary people access safe services. Her background is in marketing and software engineering, at fintech-focused companies such as Techstars and Anthemis group. She regularly speaks on LGBT+ initiatives in mental health and technology and has spoken at, amongst others, Google, WeWork and Computer World Weekly. xx
Leilani Farol
https://www.linkedin.com/in/leilani-farol-b210328/
Leilani is SVP, Cybersecurity Global Information Security at Bank of America where she joined in 2018, and recently joined the Consumer & Shared Services Operations Technology Portfolio Management organization. Previously she was a senior information security technology manager in Global Information Security (GIS) where she led the Cybersecurity Portfolio, Program and Project organization that oversees the delivery of GIS initiatives in support of the bank's cybersecurity posture. Leilani has been able to successfully establish a portfolio governance model and discipline within the GIS organization, in order to drive technology results, ensure adherence to controls related to regulatory risk & compliance and implement strategic initiatives to realize key business results. She has established a culture for her organization to deliver change that is predictable, sustainable and scalable through optimized project management practices, consistent communications and collaboration with senior leadership members. She is a Cybersecurity technology executive with over 20 years of experience in all aspects of program management, project management, business development, business/technical analysis, application development and system implementation within the Healthcare, Consulting, E- commerce and fashion industries in the U.S. and Internationally.
Deeple Patel
https://www.linkedin.com/in/deeple-patel/
Deeple is a part of the Trading and Investments technology team within JPMorgan Wealth Management. She serves as the Global Co-chair for Global Technology's LGBT+ community and continues to lead Talent Acquisition initiatives focused on increasing representation of LGBT+ technologists. Prior to joining JPMC, Deeple owned a technology consulting business and worked on mission critical communication systems serving public safety agencies across the country. Deeple also serves on the board for Peters Valley School of Craft, a local non-profit that celebrates arts, craft and creativity. She currently lives in NJ with her partner and their pup.
Moderator: Allie Fleder
Co-Founder, SimplyWise