The 5th Annual Heroes Ball will recognize those in our state who go the extra distance for our children.
About this event
Attend In-Person
Choose which location you would like to attend:
Attend Virtually
This year, in addition to the two in-person options, we will live-stream the event via Zoom for anyone who would prefer to attend virtually. Like our award-winning 2020 Heroes Ball event, you will have the option of receiving a Postmates gift card, having food delivered from previously-selected local restaurants, or forgoing the included food option.
Thank you to our sponsors!
Hero Sponsors
Champion Sponsors
AT&T
Gateway First Bank
The Journal Record
Advocate Sponsors
Partner Sponsors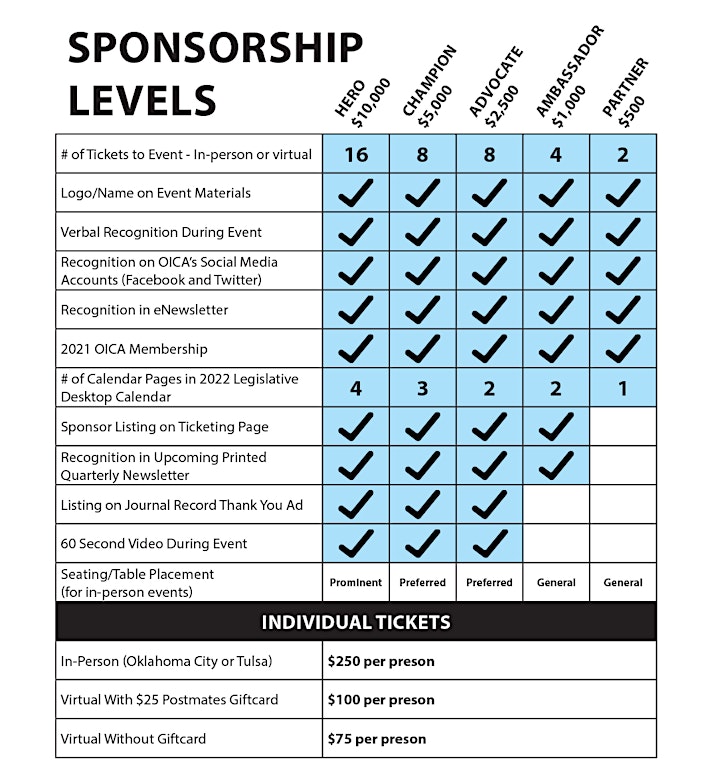 Awards and Auctions
We will present seven awards that evening to deserving Oklahomans who answer the call of service. In addition, we will have live and silent auctions, along with a few surprises.
What to wear?
We encourage attendees, both in-person and virtual, to dress as their favorite superhero (with a different type of mask than we are used to wearing of late) as we honor some of the champions for children who reach "hero status" for those they help.