About this Event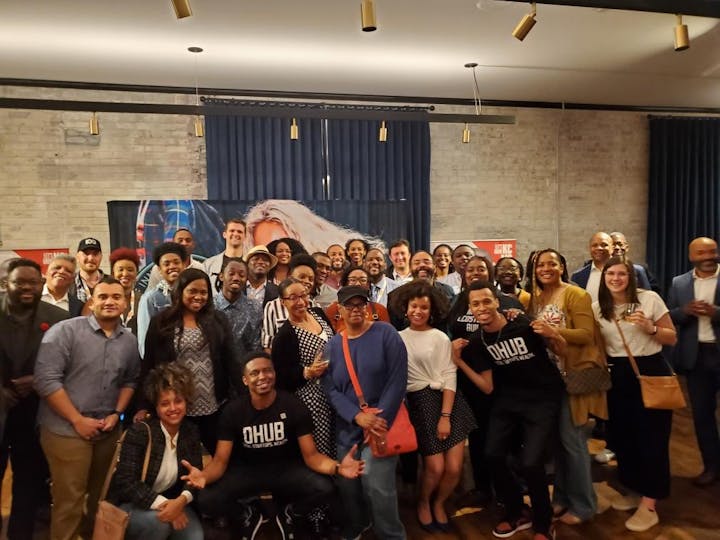 Overview
This summer in Kansas City on the 3rd Friday of July, August & September, OHUB x KCUP will hosts a monthly event series featuring startup entrepreneurs, venture capitalists, entrepreneur support programs and ecosystem builders from across the nation and beyond. This event series will serve as vetted interest feeder into OHUB's entrepreneurship support programming which will include a workshop series, bootcamp, pre-accelerator and accelerator.
FRIDAY, August 16th, 2019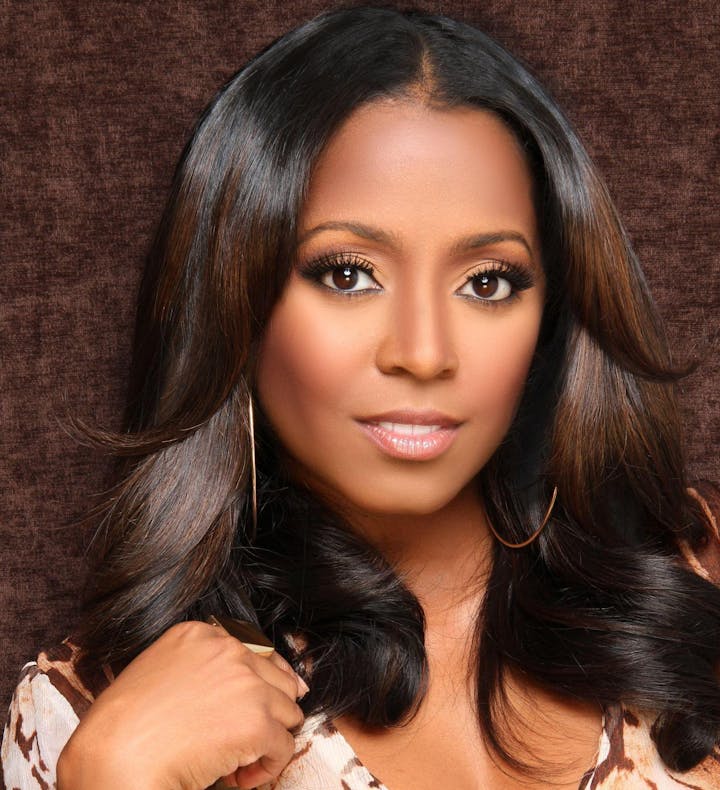 Featured Founder
Keshia Knight Pulliam, Co-founder & General Partner, Fearless Fund
Keshia Knight Pulliam is the youngest person to ever be nominated for an Emmy Award. Decades after making her debut in entertainment she continues to be among the most loved and respected actresses in the business. After eight seasons of playing the iconic Rudy Huxtable on the groundbreaking Emmy and Golden Globe award winning television show "The Cosby Show", Keshia decided to turn her focus toward education.
Keshia graduated with honors from Spelman College in 2001 with a B.A. in Sociology and a concentration in Film. Upon graduation from Spelman College, Keshia continued acting and won 4 NAACP Image awards for work on "The House of Payne".
In 2010, Keshia started her non-profit The Kamp Kizzy Foundation and, in 2016, expanded her brand to launch her weekly podcast Kandidly Keshia and spice line Keshia's Kitchen.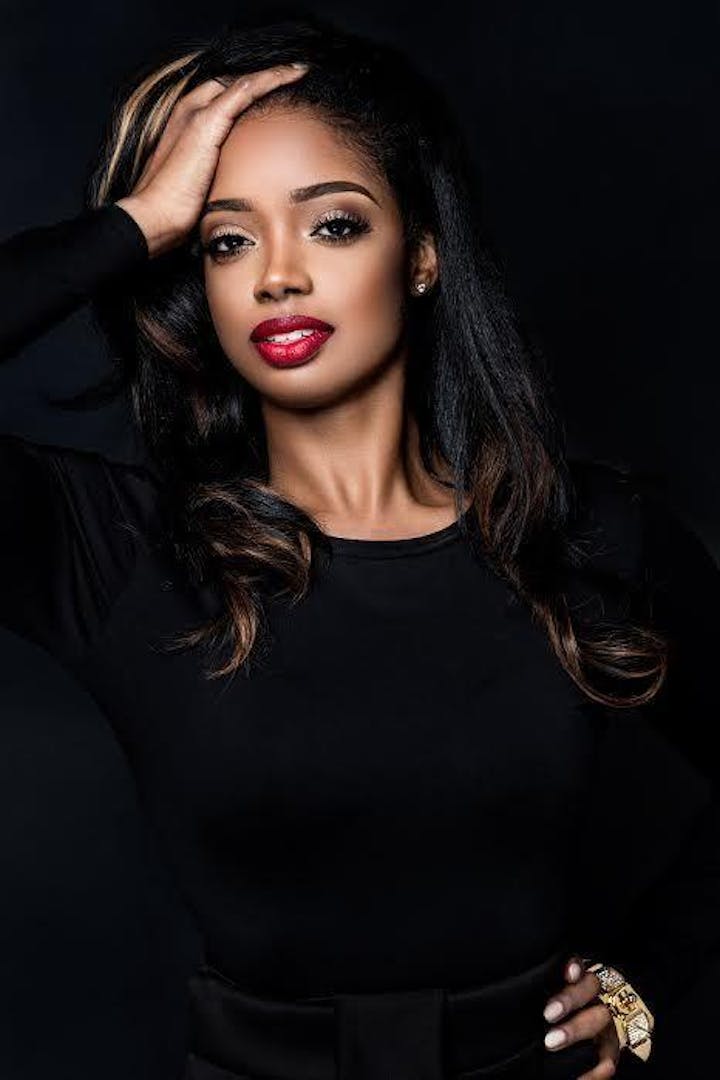 Featured Founder
Arian Simone, Co-founder and General Partner, Fearless Fund
Arian Simone, Founder and CEO of Arian Simone Enterprises, is a serial entrepreneur, philanthropist, angel investor, author, and PR & marketing specialist. Arian received her MBA from Florida A&M and has over 17 years of entrepreneurial experience from pioneering and growing a successful PR and marketing firm to founding Fearless Magazine and the Fearless Platform in 2010 with a mission of inspiring millennial entrepreneurial women.
Her background has allowed her to foster significant relationships in the entertainment industry with billion-dollar corporate clients such as the Sony Pictures, Universal Pictures, Walt Disney Pictures and more.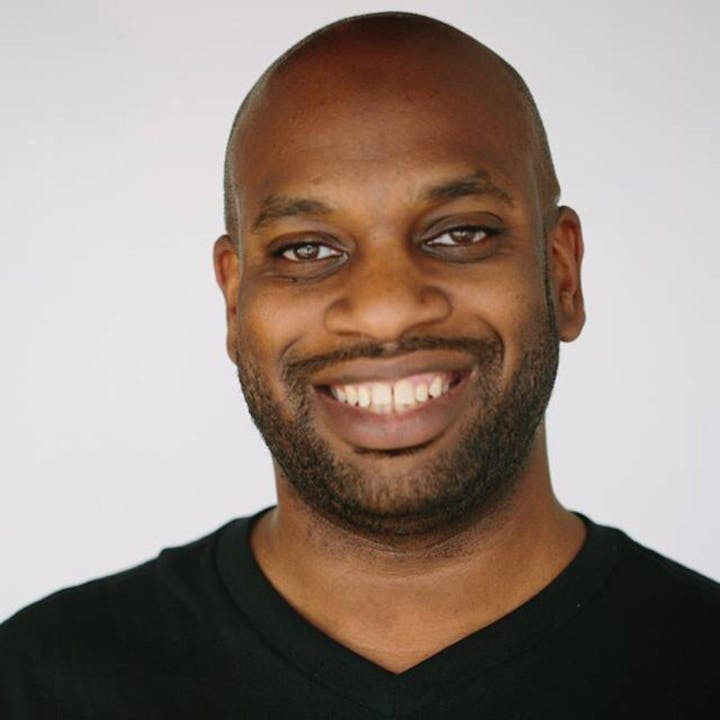 Featured Investor
Brian Brackeen, General Partner, Lightship Capital
Brian Brackeen is the globally recognized founder of Miami based face recognition innovator, Kairos. His leadership saw the company selected by Wall Street Journal as one of the top 25 startups in the country, and drove growth within the company and the face recognition space-- positioning Kairos alongside tech giants like Microsoft and Face++ as one of the world's foremost face recognition software providers. Kairos has processed nearly a billion faces for many of the Fortune 500. Kairos has raised over 13 million dollars from investors.
Brian is a respected authority on algorithmic bias, and an outspoken opponent of government engagement of face recognition software for use in civilian surveillance. His approach to inspiring excellence in a startup environment is reflective of personal discipline, servant leadership and ethical consideration. An expert in building high performing artificial intelligence teams, he mentors new startup founders on building ethics and diversity into their culture.
Prior to founding Kairos, Brian served as a Senior Project Manager for Apple Inc. before moving on from his position as Senior Managing Consultant at IBM. In addition to his work at Kairos, Brian lectures extensively around the world on entrepreneurship, code, digital economy, AI and machine learning— and participates in mentorship programs for organizations like Girls Who Code, Black Girls Code and The School District of Miami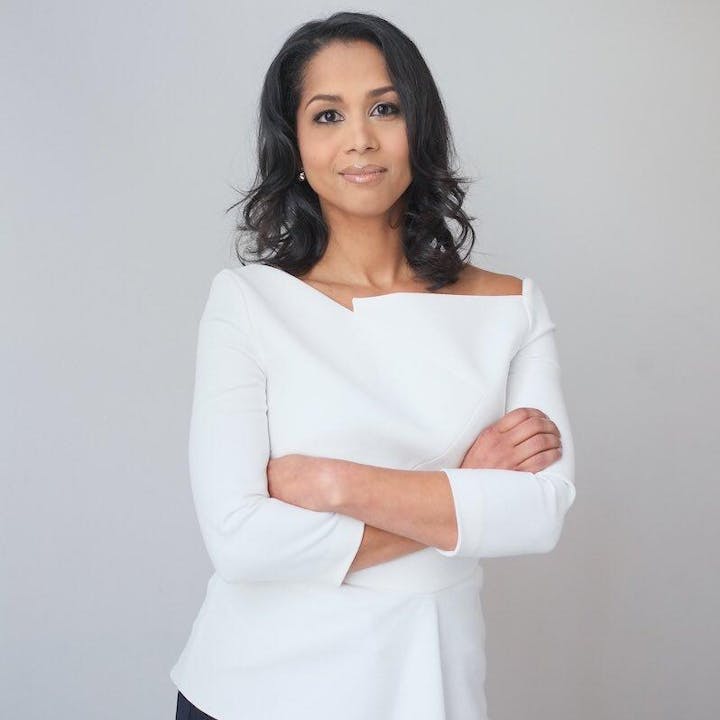 Featured Entrepreneur Support Program Provider
Candace Matthews Brackeen, Founder & CEO, Hillman & NewMe
Candice Matthews Brackeen is the Founder and CEO of Hillman, the Cincinnati based business accelerator empowering tech-driven, market-ready businesses started by underrepresented founders.
In operating the first accelerator in the Midwest to provide support exclusively to this demographic, Candice has influenced state policy around required allocation of funds to founders identifying as part of an ethnic minority, in addition to establishing meaningful partnerships with companies like Proctor & Gamble, Kroger, and Chase in support of Hillman's work.
Candice has over 15 years of entrepreneurial experience including co-founding Hello Parent, a national safety technology partner of the Brady Campaign to Reduce Gun Violence and the American Academy of Pediatrics. She later founded the Cincinnati Chapter of the Black Founders Network (BFN), to address the need for increased diversity and inclusion efforts in the local entrepreneurial ecosystem.
Candice recently served on the Board of Directors at Beech Acres Parenting Center where she chaired the Parenting Innovation and Technology Committee. She also holds a Director seat on the board of the Justin T. Wright Suicide Prevention Initiative and Depression Research Foundation. Candice is a recipient of both the VentureOhio Catalyst of the Year and the Cincinnati Business Courier Women Who Mean Business awards. Candice maintains a busy fundraising schedule, and works diligently to identify and develop tech startups. She holds a BA Economics from the University of Cincinnati and was a Hewitt-Kautz Fellow. She enjoys music and spending time with her two sons.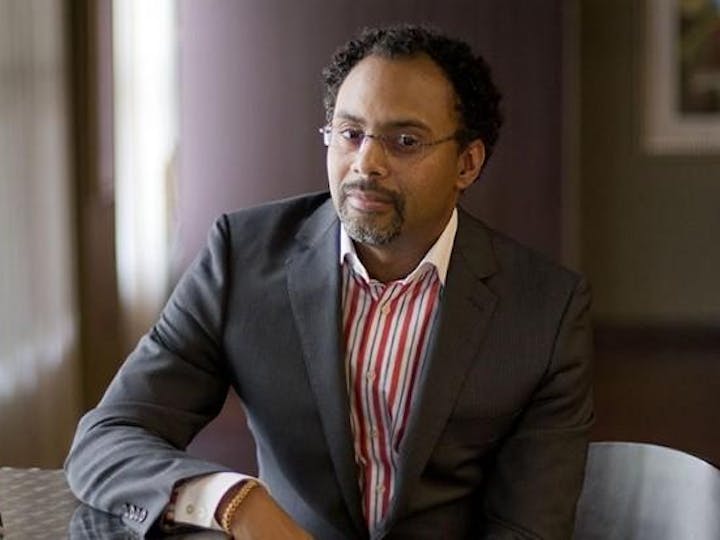 Cohost
Rodney Sampson, Chairman & CEO, OHUB
Rodney Sampson is heralded as the leading inclusive innovation, entrepreneurship and investment ecosystem builder in the world, particularly given his mission to ensure that everyone, everywhere, particularly socially disadvantaged communities, have equitable access to the new multi-generational wealth creation opportunities afforded in the future of work and fourth industrial revolution as definitive paths to reducing poverty and the racial wealth gap everywhere.
Throughout his twenty year entrepreneurial career, Sampson has cofounded startup companies that have overcome the odds by collectively raising more than $20 million in angel and venture capital, created hundreds of new jobs and generated tens of millions in revenue before acquisition or going public.
At the beginning of the 21st century, Sampson cofounded, built and sold Multicast Media Technologies (Streamingfaith.com) and EFactor (EFCT). He was one of three Black co-founders during this era whose high growth technology startups raised over $1 million in angel and venture capital and were subsequently acquired for eight figures.
During this time, Sampson also built Intellectual Currency, a world class integrated go-to-market, publishing and advisory firm with clients ranging from major Hollywood film studios, cable networks, tech companies, global corporates, publishers, the United States government, African heads of state and leading Black church denominations.
Since 2007, Sampson has worked closely with high growth startups and seed stage venture funds as a selective advisor, investor and limited partner. His current investment and advisory portfolio include Cross Culture Ventures, TechSquare Capital, Digit, York Exponential, Plum.io, Patientory, The Mentor Method and Momentum Learning.
In 2013, Sampson cofounded Opportunity Hub as a follow up to the highly successful Kingonomics' book release and large-scale conferences in Atlanta, GA and Washington, DC. OHUB scaled quickly to become the leading multi-campus coworking space, entrepreneurship center and tech hub featuring over 300 events a year, a startup pre-accelerator, coding boot-camp and scholarship initiative and angel investing platform for founders from underestimated and under-tapped communities. Over 15,000 people walked through OHUB's doors each year.
From 2015-17, Sampson was a Partner at TechSquare Labs, a tech hub, seed stage venture fund and creator of the $100,000 Atlanta Startup Battle. Today, TechSquare Labs' portfolio companies have raised follow on capital of nearly $300 million, are valued at over $1.5 billion, generate over $100 million in annual recurring revenue and employ over 1000 people and growing. He remains the largest minority limited partner in the fund.
Today, as Executive Chairman & CEO of Opportunity Hub and OHUB Foundation, Sampson is focused on scaling OHUB as the definitive global future of work, opportunity and wealth creating platform by ensuring that everyone, everywhere has early exposure to tech, startup and venture; in demand technology education, training and talent placement; inclusive entrepreneurial ecosystem building; and capital formation. This is driven by the thousands of college and young professional members and growing from hundreds of colleges and universities across America and beyond.
OHUB is a supplier, vendor and partner to over 50 tech companies, major corporations, high growth startups, venture funds, municipalities, foundations, associations, colleges and universities and growing. Current national initiatives include OHUB@Cities, OHUB@Campus, HBCU@SXSW, 100 Black Angels Fund I and DEIS, a new strategy, service and future software platform to operationalize diversity, equity and inclusion across the major divisions of growing enterprises.
Sampson is also a Nonresident Senior Fellow in the Metropolitan Policy Program at the Brooking Institution in Washington, DC and a Professor of Entrepreneurship at Morehouse College in Atlanta, GA. Sampson previously served as the 1st Head of Diversity at Mark Burnett Productions, executive producers of the hit ABC show, ABC's Sharktank.
A strong believer in philanthropy and its role in social impact and advocacy, Sampson supports and serves on the boards of Artificial Intelligence for All (AI4All), Multicultural Media, Telecom and Internet Council (MMTC), International Bishops Conference, and GA Technology for All Policy Summit.
Sampson was educated at Tulane University, Pennsylvania State University College of Medicine and Keller Graduate School of Management.
Sampson resides in Atlanta, GA with his wife and six children.
FRIDAY, SEPTEMBER 20th, 2019
Pending
FRIDAY, OCTOBER 18th, 2019
Minda Harts, Author, The Memo
FRIDAY, NOVEMBER 15, 2019
Jasmine Crowe, Founder & CEO, Goodr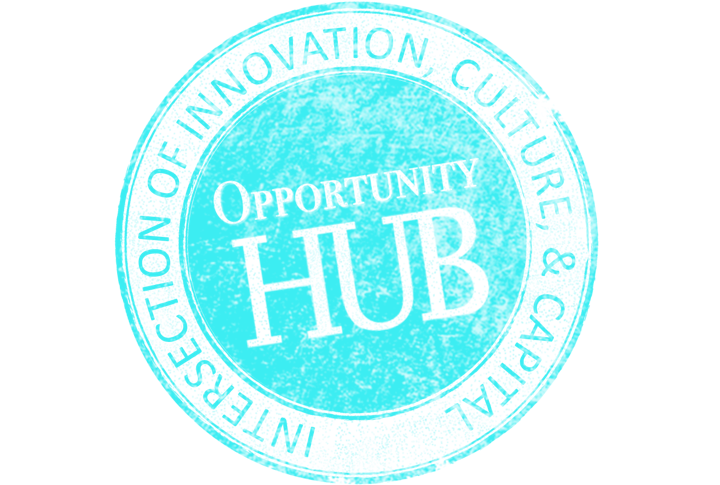 OHUB
Opportunity Hub (OHUB) is the leading future of work, startup entrepreneurship, early stage investment and wealth creating platform to ensure that everyone, everywhere has early exposure to the tech, startup and venture ecosystem; in demand technology education, training and talent placement; inclusive entrepreneurial ecosystems; and early stage capital. This is driven by our geographically placed technology hubs, citywide communities and campus chapters that include thousands of college students, young professionals, entrepreneurs and new investors from hundreds of colleges and universities across America and beyond.
For enterprises, OHUB is a supplier and partner to over 50 tech companies, major corporations, high growth startups and venture funds and growing. Current national initiatives and programs include OHUB@Experiences, OHUB@Campus, HBCU@SXSW and DEIS, a new strategy, service and future software platform to operationalize diversity, equity and inclusion across the major divisions of growing enterprises.
For municipalities, OHUB launched OHUB@Cities to create and sustain inclusive in-demand workforce and entrepreneurial ecosystems in the form of public private partnerships to disrupt income inequality, poverty and the racial wealth gap while increasing a region's economic mobility and growth for all its constituents. Collaboratively, we persevere to ensure equity in the future of work and the 4th industrial revolution for everyone, everywhere.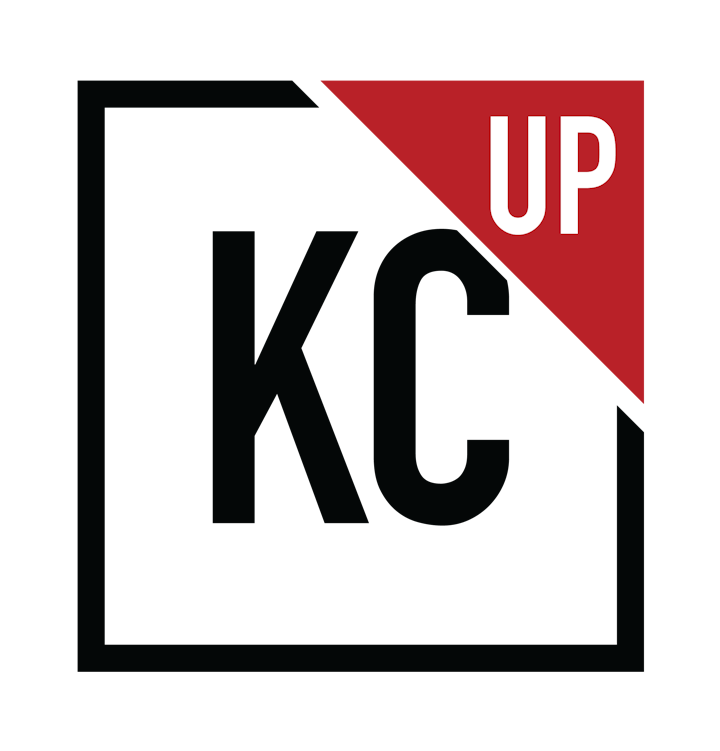 KC-UP
KC-UP is an innovative strategy for the Kansas City area focused on promoting entrepreneurship for minorities, proposing the development of an ecosystem that provides early stage capital for the businesses that demonstrate growth opportunities and supports inclusive minority entrepreneurship as a basic commitment of Kansas City's business and civic culture.