About this Event
Come learn about OHUB, the Atlanta tech, startup, venture capital & wealth building scene and how you can join the most inclusive future of work, startup entrepreneurship and wealth building ecosystem on the planet.
OHUB@Atl will feature an exclusive fireside chat with Janice Bryant Howroyd (the 1st African American Women to build & own a billion dollar company and #2 on the Black Enterprise 100.
Hosted by OHUB CEO, Rodney Sampson and MIEC Founding Director, Tiffany Bussey, this event is open to the entire AUC and Metro Atlanta community.
This hallmark back to school event will also feature the first TIGER Pitch where students will be able to pitch their disruptive startup ideas for an opportunity to win a scholarship to OHUB@SXSW, March 12-16, 2020, Austin, TX, OHUB merch and more.
The event will be followed by an exclusive book signing with Janice Bryant Howroyd & Rodney Sampson.
Space is limited, please RSVP today!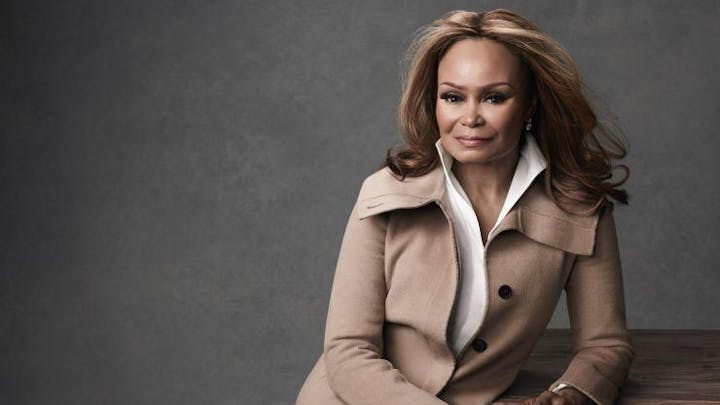 About Janice Bryant Howroyd
1st Black Woman To Build A Billion Dollar Business
#2 on Black Enterprise 100
Janice Bryant Howroyd is a multimillionaire entrepreneur and philanthropist. As the CEO and founder of the largest woman-owned workforce management company, ACT-1 Group, and the first black woman to own a billion-dollar business, she's charted her own course through the business world.
Her company, which generates $1.1 billion in net sales, has made her one of the richest self-made women in America, with a net worth that Forbes puts at $420 million.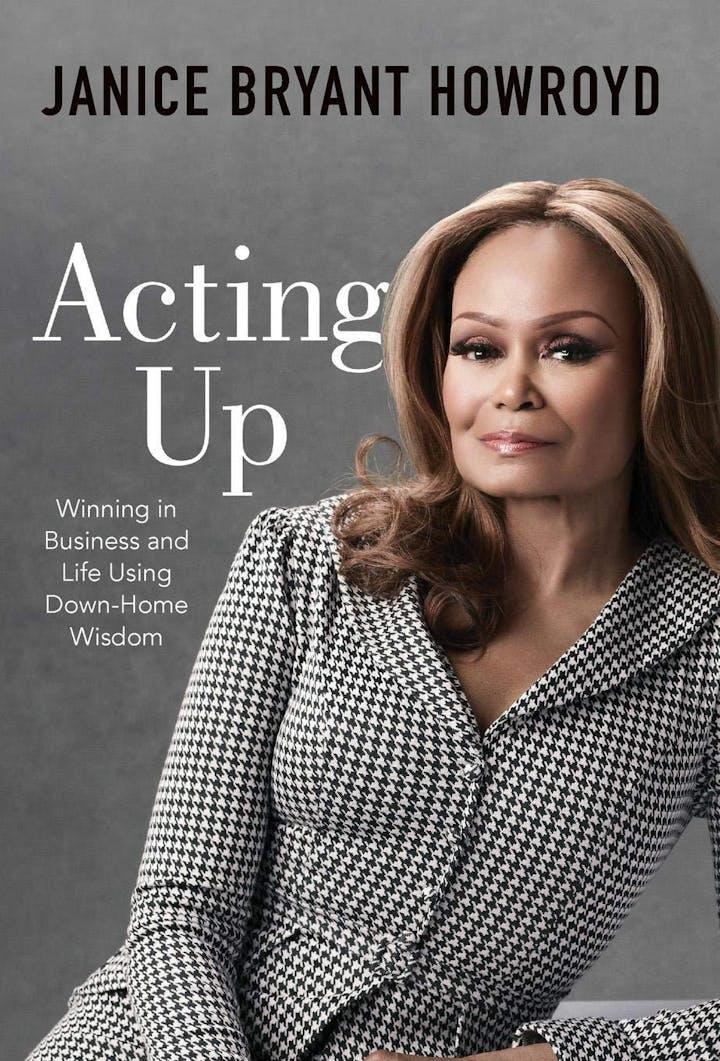 If you're an aspiring entrepreneur, the good news is many of the barriers to starting a business have come down since forty years ago.
That's not to say you won't face challenges. Entrepreneurship can be a dog-eat-dog world. But if you want to stay true to yourself and your values as you rise to the top, you're in good company.
Growing up in the segregated South in a family of eleven children and nurtured by a loving mother and father, Janice Bryant Howroyd faced racism and sexism in addition to the challenges faced by every new business owner. None of that stopped her from becoming the first black woman to own a billion-dollar business.
In Acting Up, Janice shares the model she lives by and continues to represent: that of a Leader who works for good, for growth and innovation, for her family values, and for the same ideals upon which she founded her company. Janice will help you discover the Leader inside yourself and show you how to use your uniqueness to conquer the business world.
Janice will be talking about her new book.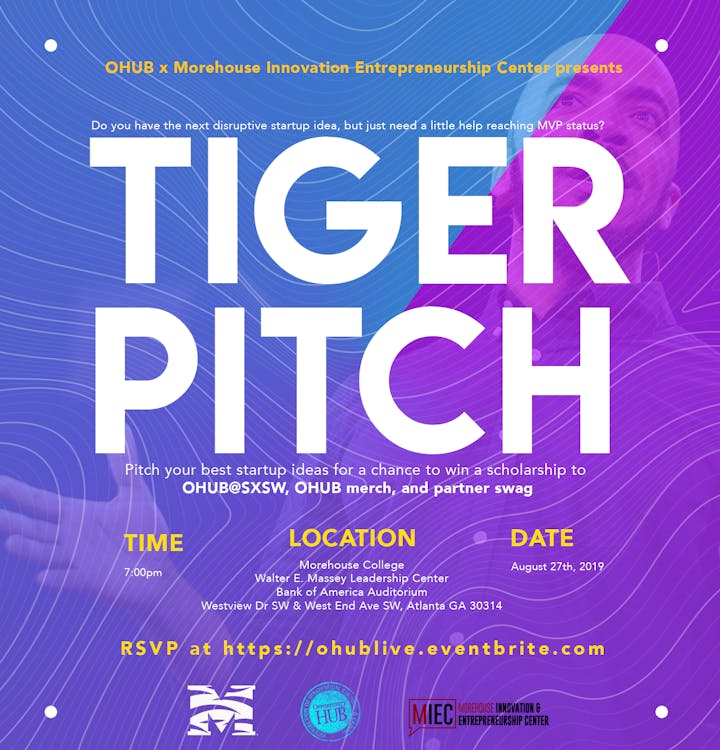 Do you believe you have an idea to build a disruptive startup or company that can change an industry, our community or the world?
OHUB & Morehouse Innovation & Entrepreneurship Center are calling all students with innovative and entrepreneurial ideas to pitch each month during the OHUB@ATL 3rd Tuesday's Entrepreneurship Experience for a chance to win a scholarship to OHUB@SXSW, OHUB merch and more. The maximum pitches we will hear are 10!