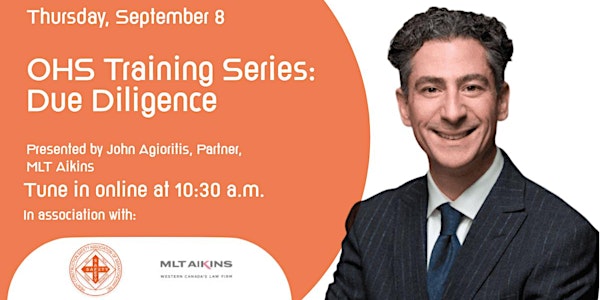 OHS Training Series - Due Diligence
Presented by John Agioritis of MLT Aikins, this first of our OHS Training Series will discuss Due Diligence for employers.
About this event
John will begin with an overview of OHS laws in Saskatchewan, including the difference between strict liability offences and the potential criminal liability for workplace accidents.
John will then discuss the legislative duties of the various workplace parties, focusing on the duties of employers, contractors, owners, and prime contractors.
The presentation will then move to a discussion of the key concepts in establishing due diligence, including summarizing some keys for success.
Finally, we will outline the consequences of failing to have a due diligence system in place. Due diligence is essential in any safety program and the presentation will provide you with the tools to better understand your rights and obligations when it comes to this area.