Join OHNY in an exploration of architecture through a hip-hop lens, in a conversation between author Sekou Cooke and Saundra Thomas
About this event
How does architecture inform and relate to hip-hop? One a movement and subculture borne from underrepresented communities, another a technical and academic practice of design and building, the two have more in common than meets the eye. In his new book Hip-Hop Architecture, Sekou Cooke explores the necessary and powerful intersections of hip-hop architecture as a new type of design philosophy vital to uplifting marginalized voices in design and architecture. Cooke's work comes at a critical juncture in the study and practice of architecture, as the field confronts a legacy of racism and academic elitism that has long excluded and oppressed marginalized communities.
Part history, field guide, conversation, and manifesto, the book challenges the reader to imagine new architectural ideas through a lens of hip-hop, and to see architecture as an integral part of hip-hop's cultural expression. The work is richly illustrated with inspirational case studies of architectural projects and creative practices, and interspersed with interludes and interviews with key architects, designers, and academics in the field.
Join Open House New York for a discussion with author Sekou Cooke and OHNY Board Member Saundra Thomas about how this provocative new book will offer fresh perspectives to anyone interested in the intersections of architecture, design, race, and culture.
Purchase Hip-Hop Architecture here (or at your local bookstore).
Access
This event will be hosted live on Zoom. You will receive the link to the event content in your order confirmation email, and in a reminder email before the event starts. The event will be recorded and shared with all ticket buyers.
Note: AIA CES credits are pending.
Author Bio
Sekou Cooke is an architect, urban designer, researcher, and curator. Born in Jamaica and based in Charlotte, North Carolina, he is the Director of the Master of Urban Design program at UNC Charlotte, the 2021/2022 Nasir Jones HipHop Fellow at the Hutchins Center for African & African American Research at Harvard University, and a founding member of the Black Reconstruction Collective.
OHNY Stacks
OHNY Stacks is a series of virtual book talks exploring the unknown, the unseen, and the unnoticed. Join us on Thursdays, 5:30—6:30pm ET through February with authors of highly acclaimed books critical to understanding the past, present, and future of New York—as well as national trends or global issues that influence the shape, structure, and experience of cities and urban life today.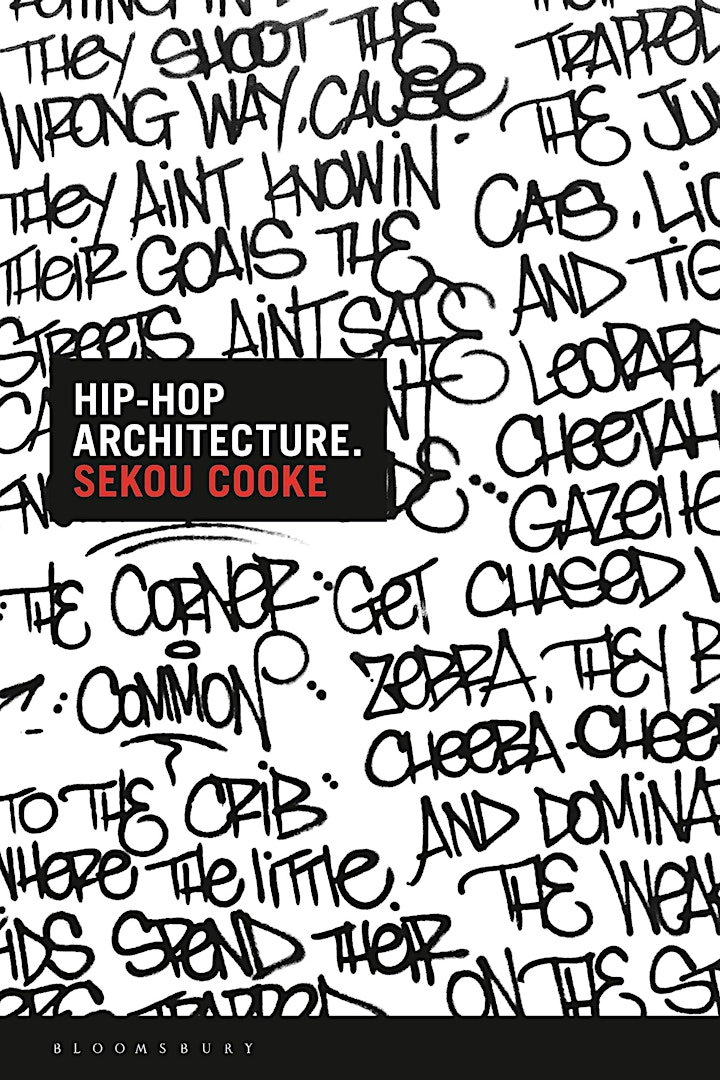 Organizer of OHNY Stacks: Hip-Hop Architecture
Open House New York (OHNY) is a non-profit 501(c)3 organization. The mission of OHNY is to promote a greater appreciation of the city's built environment; broaden public awareness by exposing diverse audiences to distinctive examples of architecture, engineering and design; educate and inspire discussion of issues of excellence in design, planning and preservation; and showcase outstanding new work as well as structures of historic merit.