Event Information
Refund policy
Contact the organizer to request a refund.
Eventbrite's fee is nonrefundable.
OHNA 2021 - 13th Annual Conference - Theme: Holistic Warriors Walking the Path
About this event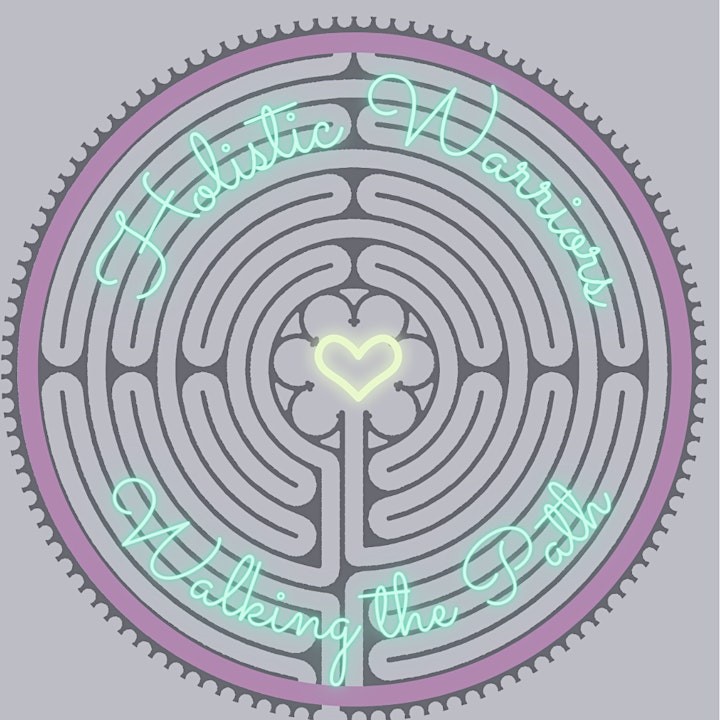 Join the Oregon Holistic Nurses Association for our first virtual conference!
All sessions will be held using the Zoom video conference platform with LIVE CE* presentations, opportunities to connect with other conference attendees, and healing experiences to help recharge your battery.
Who should attend: Nurses at all levels of practice, including students; energy and integrative practitioners
Technology Requirements: In order to receive CE, must have camera on during all classes and be able to use microphone for interactive learning experiences.
Registration Info:
Registration closes October 21st, 2021 at 6 :00 PM PST.
Attendance will be capped at 60 to best support participants during this event.
All attendees will receive a special care package by postal mail. Registration after October 8th may result in package arrival after event.
Refund Policy: Eventbrite fees are non-refundable. 50% of conference fee if cancelled by October 17th. No refunds after October 17th
*4.8 CONTINUING EDUCATION CONTACT HOURS AVAILABLE for Registered Nurses Provider approved by the California Board of Registered Nursing, Provider # 15842
For all registration questions please contact info@oregonholisticnurses.org
Conference Schedule
Friday
18:00 - 18:30: Zoom main room & breakout rooms open for chat!
1815: Zoom help breakout room open
18:30-19:30: Opening Ceremony
19:30-1945: Break - Zoom open for socialization
1945 - 2030: Breakout Rooms
- Tea Social: Bring a cup of your favorite relaxing tea and chat with some of your favorite people (Main room + several breakout rooms open).
- Healing Room Experience: Both experiences will be held in the same breakout room, no participant limit.
Brain Gym with Cynthia Backer
Brain gym is a system of activities and movements designed to connect both brain hemispheres (right and left), with the final aim of improving the brain functions, balance the effects of daily stress and tension and, reach an optimal state on people to help them stay in shape, think, learn and get concentrated at any time.
Presenter Info: Cynthia Backer, MAT, MIH, RN, passionate wellness educator, has worked in healthcare and classroom settings for 42 years. She currently works for PeaceHealth as a Nursing Professional Development Specialist with Home Health in Oregon, Washington and Alaska. Cynthia is a published author, speaks nationally and teaches classes including wellness strategies, cooking and art to both children and adults. Cynthia has served as a leader with the Oregon Holistic Nursing Association, the American Holistic Nurses Association, and the Portland Chapter of the Academy of Integrative Health & Medicine. Her certifications include AHNCC holistic nurse/nurse coach (HWNC-BC), National Board for Health & Wellness Coaching coach (NBC-HWC) and Healing Touch Practitioner (CHTP). She is a Reiki Master and an art quilter.
Sound Healing with Cordy Anderson
We will experience Humming, Toning and Chanting for wholeness and harmony.
Presenter Info: Cordy Anderson BSN, QTTT, CCMHP Retired RN: In 2003 I started to incorporate sound healing in my personal daily practice. At that time, I began my study with Pat Moffitt Cook, PhD of the Open Ear Center now located in Santa Fe, New Mexico. The techniques I learned have reinforced my understanding that we are a vibrational pattern of energy, interconnected with everything in the universe. It is my joy to share this knowledge and experience with you.
Saturday
0830-0900: QiGong with Bill Turner (1/2 hour, no CE)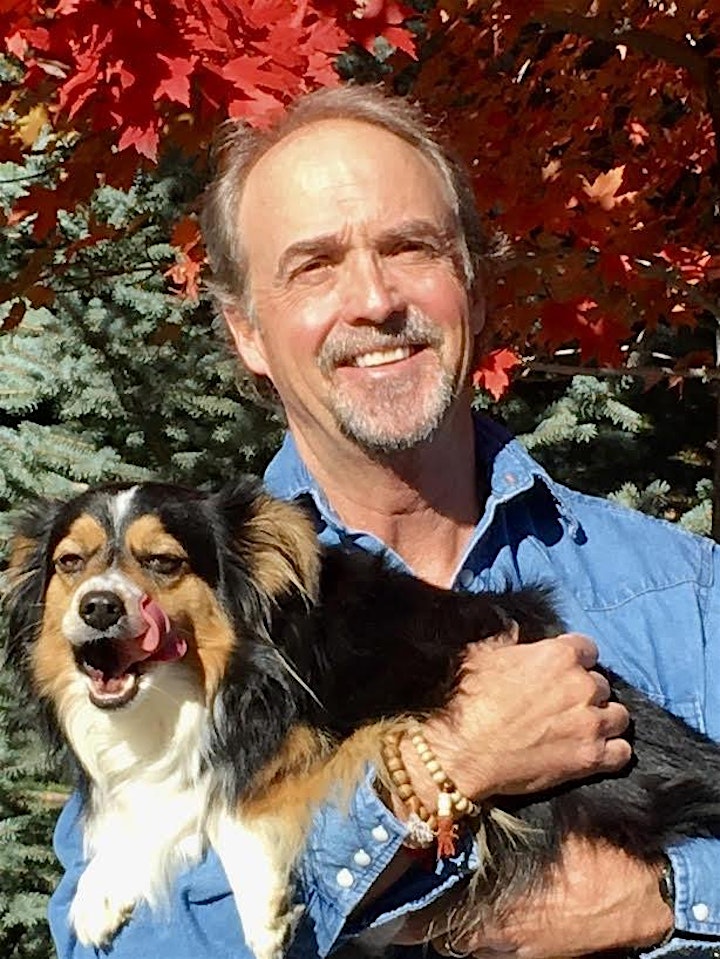 In this 30 minute energizing session, Bill's goal is to give you ideas to refresh the natural flow of energy in your body and mind. QiGong turns stress into vitality from the inside out. By practicing a few of the breathing movements you will learn, on a daily basis, you will feel more grounded, present, and focused. This will give you the opportunity to be of greater benefit to yourself, your family, and all those around you.
Presenter Bio: Bill Turner started in the Martial Arts in 1978, and has been practicing Chinese QiGong for over 30 years. He became a Reiki Master in 1998, and graduated from The MacKay School of Energy Healing in 2009. He is nationally known for his energetic balancing, healing and therapy on horses, people, and the land. His dynamic teaching style has led to rave reviews for presentations of his non-aggressive self-defense curriculum, "DefenseNow" which has reached over 100,000 public school kids and corporate clients including Success Magazine and Young Presidents Organization. Bill's passion is sharing the benefit and simplicity of QiGong to improve people's overall health, healing, and longevity. He doesn't just teach it, he lives it, continuing a daily QiGong practice during treatment for cancer and every day after as a survivor. He attributes his full recovery to his faith and QiGong practice. Bill lives in Sisters, Oregon with his wife Lorrie and their three dogs.
0900-0930: Break: Zoom rooms open for socialization
0930-11:30: Session 1: Intuitive Eating with Coach Tiffany North, RN (2 hours, 2.4 CEU)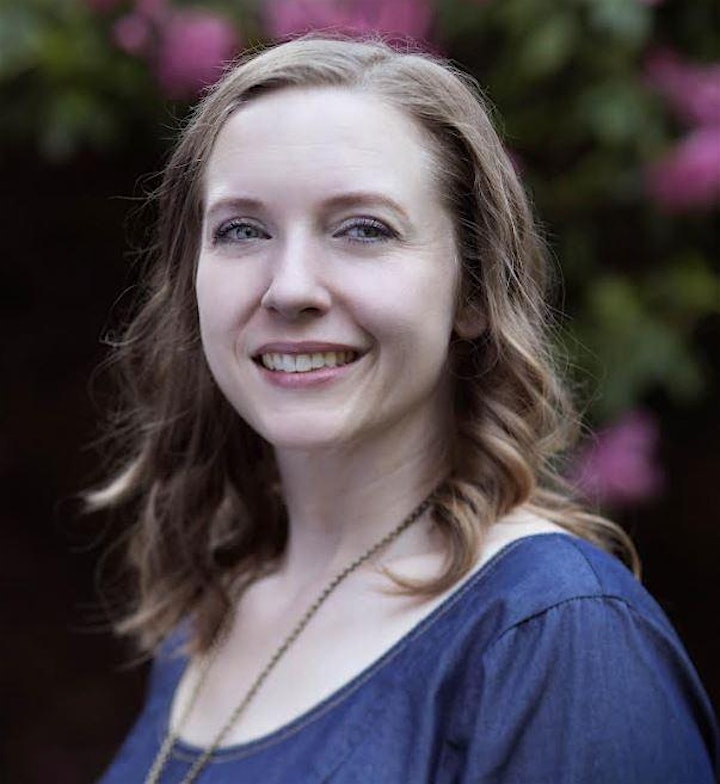 Session Info: Nurses do incredible work but many still struggle in their relationship with food. We are also often considered the "experts" who are asked to give diet and nutrition education to clients. This dual relationship with food can lead to feelings of shame and even imposter syndrome. This session introduces the principles of Intuitive Eating, which can help nurses and clients develop a relationship with food that honors one's mental, emotional, and physical health. Intuitive Eating is anti-diet and a Health at Every Size focused modality created by Evelyn Tribole, MS, RDN, CEDRD-S and Elyse Resch, MS, RDN, CEDRD-S, Fiaedn, FADA, FAND over 25 years ago.
Learning objectives:
Participants will be able to explain the basic concepts of Intuitive Eating.
Participants will practice using Intuitive Eating assessment tools.
Participants will learn methods to increase interoception (also known as body attunement).
Participants will demonstrate ways to bring a holistic approach to creating and teaching dietary changes.
Presenter Bio: As an RN, Nurse Coach, Intuitive Eating Coach, and person in long term recovery, Tiffany has helped hundreds of women to achieve their goals. She works with high achieving women who can do anything they set their mind to but still struggle with food. Tiffany's background as an RN, uniquely qualifies her to support clients in a wide spectrum of health and wellness areas and allows her to look at the whole person to develop customized holistic plans. Tiffany's passion is helping women stop having their energy drained by the food and body struggle so that they can start having the energy they need to be powerful leaders in the world. Using Intuitive Eating, she supports clients to finally find balance, satisfaction and freedom they crave!
11:30-12:15: Lunch Break - Zoom room open for socialization
12:15-13:00: Annual Member's Meeting
13:00-13:15: Break - Zoom room open for socialization
13:15-13:25: ReCharge! with a Guided Meditation
13:30-15:30: Session 2: Resilience for Holistic Health Warriors (2 hours, 2.4 CEU) with Mindy Gillis, MEd, PCC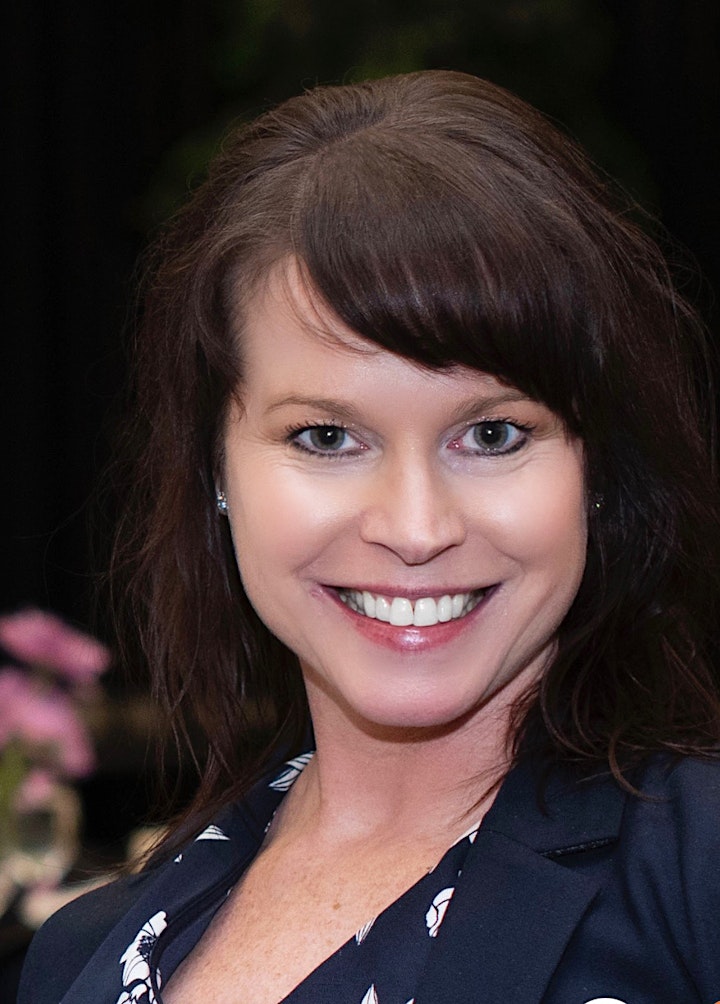 Session Info: Most of the time we overcommit and forget to add ourselves to the priority list. Discover the importance of cultivating resilience for burnout prevention and health maintenance. Learn how developing a clear vision can allow you to set boundaries that will enhance your ability to be resilient - even the midst of high demands and challenges. Learn and practice some tools for resilience-building that can also be used with clients. These tools will allow any holistic health warrior to take hold of their life and strengthen their resilience.
Learning objectives:
Participants will be able to explain how cultivating resilience prevents burnout and can improve the health of clients and the inner holistic warrior.
Participants will develop a holistic warrior health vision and identify what is getting in the way of achieving that vision.
Participants will identify ways to effectively communicate boundaries and practice boundary setting.
Presenter Bio: Mindy's Executive Coaching, LLC is about developing a creative partnership with clients capitalizing on their potential igniting creativity, leadership, passion, and drive. Mindy's passion is around executive coaching and leadership, consulting with leaders and their leadership teams to improve their leadership capabilities to achieve professional, team, organizational, and personal goals. Mindy's niche is developing diverse physician leaders, assisting clients to harness their greatness and discover unrealized talents.
15:30-15:45: Break - Zoom room open for socialization
15:45-15:55: ReCharge! Mini Dance Party
16:00-16:45: Closing Ceremony
Date and time
Location
Refund policy
Contact the organizer to request a refund.
Eventbrite's fee is nonrefundable.