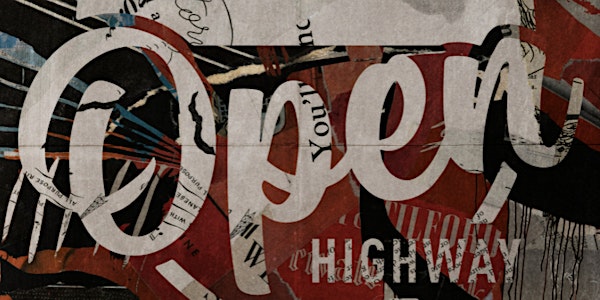 OHMF 2022: Weekend Pass General Admission + Steve Earle at Old Rock House
Location
Chesterfield Amphitheater
631 Veterans Place Drive
Chesterfield, MO 63017
OHMF 2022: Weekend Pass General Admission + Steve Earle at Old Rock House
About this event
St. Louis' Open Highway Music Festival is returning this year and in a big way. The three-day event, featuring some of the biggest names in Rock, Americana, Country, and Indie music, is celebrating its 11th Anniversary this summer. The home-grown festival kicks off Thursday, July 28th at Old Rock House with Steve Earle, and continues Friday, July 29th and Saturday July 30th at Chesterfield Amphitheater with Drive-By Truckers, Margo Price, Shovels and Rope, Hayes Carll, James McMurtry, John Moreland and more…..
This pass includes general admission on Friday and Saturday within Chesterfield Amphitheater and entrance to Steve Earle at the Old Rock House on 7/28.
Steve Earle at Old Rock House is a General Admission/standing room only show.
Kids under 12 are free!
Current St. Louis Co Dept. of Health Guidelines at date of show will be followed.
A Portion of every ticket sold goes to St. Patrick Center, combating local homelessness.
Visit www.chesterfieldamphitheater.com
*COVID-19 is highly contagious and is known to spread mainly from person-to-person contact. By attending an event, program or visiting a City of Chesterfield/OHMF/City of St. Louis facility, you agree: (1) to abide by the procedures established by the St. Louis County Dept. of Health/OHMF LLC and the CDC to help protect attendees and staff; (2) to voluntarily assume the risk that you and/or your family may be exposed to or infected by COVID-19 at any and all Chesterfield/OHMF/Old Rock House events, programs or facilities; (3) to assume all the risks of attendance and participation for you and your family; (4) to waive all liability against the City of Chesterfield, St. Louis, Old Rock House, OHMF LLC and all other parties associated with the event, programs and facilities; and (5) to agree to indemnify the OHMF LLC/City of Chesterfield for any claims brought against the City of Chesterfield / OHMF LLC/Old Rock House by any person you have agreed to assume the risk for under these terms.
Rain or Shine Event/No refunds.