Ohlone Story Keepers Panel: Belonging to Water, to Land, to People
FLACC 2021 sii agua sí Panel Discussion with Gregg Castro, Kanyon Sayers-Roods & Carla Muñoz. Moderated by Mary Jean Robertson
About this event
As part of the 8th Annual Festival of Latin American Contemporary Choreographers, a panel with 3 representatives from 3 different regions of pre-colonial Ohlone land will bring context and history for sii agua sí (water, water, yes). Sii means water in Ohlone Ramaytush language.
On the Panel:
*Gregg Castro(Ohlone Ramaytush)
*Kanyon Sayers-Roods "Coyote Woman" (Ohlone Mutsun & Chumash)
*Carla Muñoz(Costanoan Rumsen Carmel Tribe, Rumsen Ohlone)
*Moderator: Mary Jean Robinson (Bird Clan Cherokee) - KPOO radio activist for "Voices of the Native Nations" on KPOOFM for the last 48 years.
BIOS:
Gregg Castro [t'rowt'raahl Salinan/rumsien-ramaytush Ohlone], has been involved in preservation of his cultural heritage for nearly three decades, for both his late Mother's rumsien Ohlone heritage, and on his late Father's side, the since ended 'Salinan Nation Tribal Council' (serving two terms as Tribal Chair) and currently the non-profit organization, Salinan T'rowt'raahl. Gregg is a member of the Society for California Archaeology (SCA). Gregg is a Co-Facilitator for the annual California Indian Conference, a 30+ year gathering about California Indigenous heritage. Gregg is a writer and activist within the California indigenous community, on issues regarding cultural preservation, protection, education and traditional practices. Gregg is the Culture Director of the Association of Ramaytush Ohlone, the organization representing the heritage of the people indigenous to "Yelamu", San Francisco. https://www.ramaytush.org/
Kanyon Sayers-Roods is Costanoan Ohlone-Mutsun and Chumash; she also goes by her given Native name, "Coyote Woman". She is the CEO of Kanyon Konsulting LLC a consultation firm dedicated to bridging the gap between indigenous and contemporary value systems. Coyote Woman is an Artist, Poet, Published Author, Activist, Student and Teacher. The daughter of Ann-Marie Sayers, she was raised in Indian Canyon, trust land of her family, which currently is one of the few spaces in Central California available for the Indigenous community for ceremony. Kanyon's art has been featured at the De Young Museum, The Somarts Gallery, Gathering Tribes, Snag Magazine, and numerous Powwows and Indigenous Gatherings. She is a recent graduate of the Art Institute of California, Sunnyvale, obtaining her Associate and Bachelor of Science degrees in Web Design and Interactive Media. She is motivated to learn, teach, start conversations around decolonization and reinidgenization, permaculture and to continue doing what she loves, Art. https://kanyonkonsulting.com
Carla Marie Munoz is a Tribal Councilwoman of the Costanoan Rumsen Carmel Tribe. Serving as a tribal liaison for her people for the past nine years. Creating relationships between state parks, government agencies and other tribal communities. She is focused on creating space for ceremonies, land restorations, as well as tribal recognition. Dedicated to working with tribal youth to restore traditional knowledge and bring tangible culture. Singing along side her grandfather Chief Tony Cerda for the past 23years, as well as partnering with her Ohlone Sister to share their cultural heritage. Now working as an artist using shells to make contemporary jewelry and oil paintings. www.costanoanrumsen.org
___________________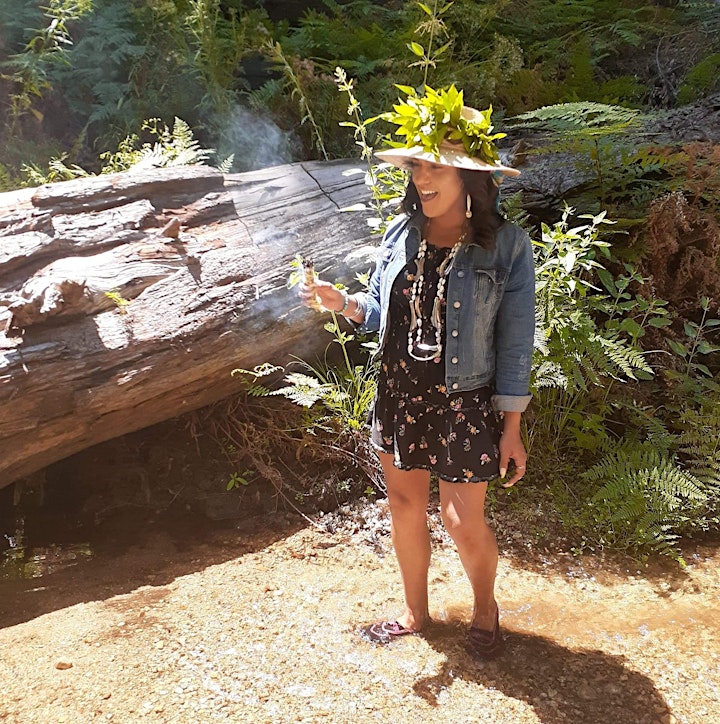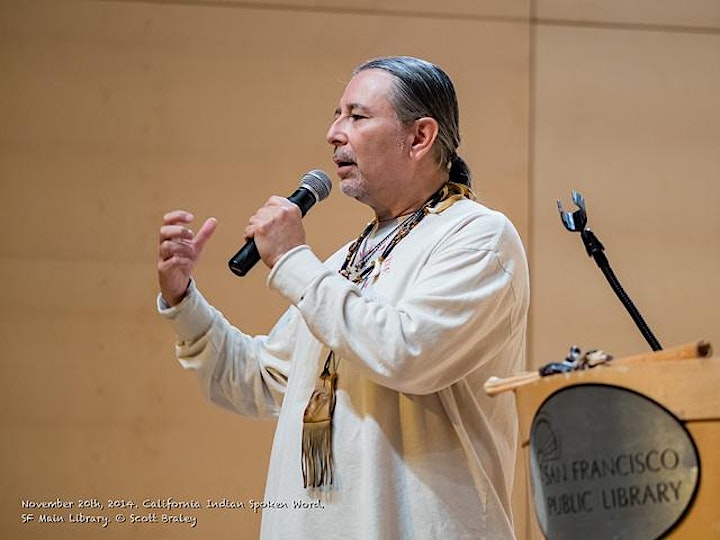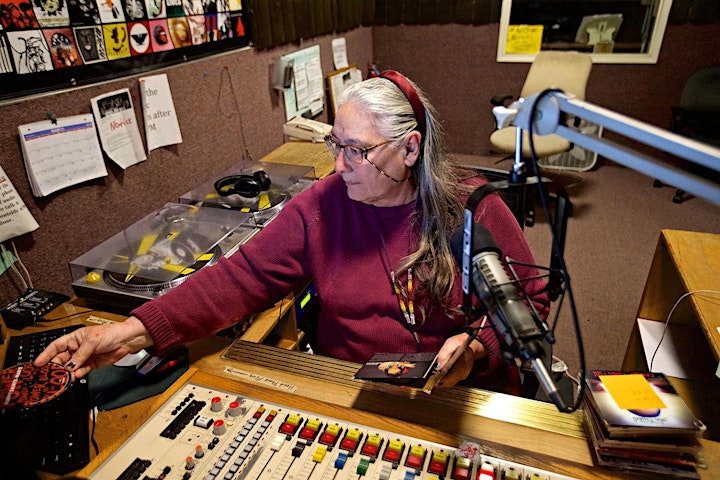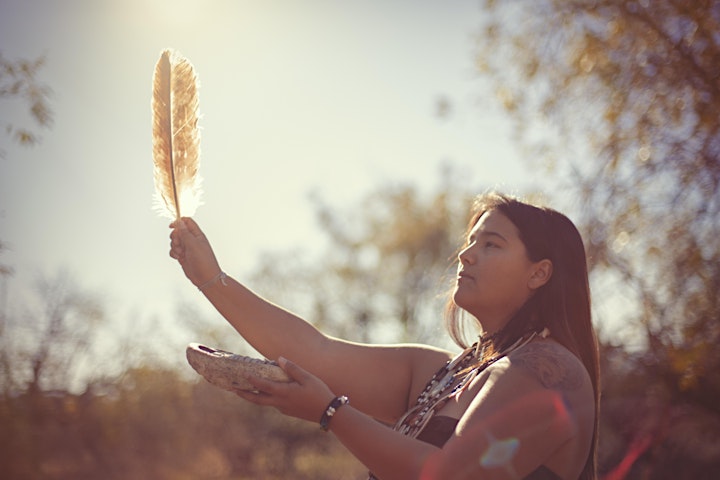 Photo Credits from top to bottom:
Carla Muñoz
Gregg Castro/@ Scott Bradey
Mary Jean Robertson / @Kevin N. Hume/S.F. Examiner
Kanyon Sayers Roods /@Fernando Gallegos
Organizer of Ohlone Story Keepers Panel: Belonging to Water, to Land, to People
Festival of Latin American Contemporary Choreographers is celebrating its 6th Annual festival featuring resistant, queer, indigenous, and hybrid choreographers of the Latinx diaspora.  

With 2 weeks of performance, master classes and panel discussions, Bridges & Bones is replacing ideas of borders and walls that separate and erase Latinxs in the US, by creating cultural bridges, honoring ancestors and building artistic alliances that unify 15 dance companies over 2 weekends at Dance Mission Theater and Berkeley Art Museum & Pacific Film Archives(BAMPFA). ​

​The 2019 theme BRIDGES & BONES implies the literal bridge to cross from San Francisco to the East Bay, as well as, the metaphorical bridges and alliances needed to overcome the walls that separate Latinx communities and families across local and national borders.

​FLACC artists with varied experiences of intersectional Latinx identities carry the weight of cultural bridge building in the bones of their own body or felt through a lineage of our Chicanx/Latinx ancestors. Bridges & Bones offers an opportunity for FLACCistas and audiences to come together to share this weight together with a refreshing and contemporary experience of inclusion. Having a visible presence in a performance gallery, the architecture of a museum, the proscenium stage,  reputable dance studios and an engaging artist discussion at one of the top universities in the state of California, FLACC is thrilled to offer dynamic new programs expanding across the Bay Bridge for 2 consecutive weeks this fall from SF to the East Bay.