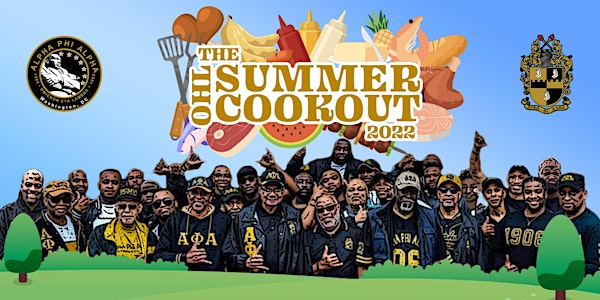 OHL Summer Cookout 2022
Join us at The OHL Summer Cookout 2022!
When and where
Location
Hains Point Picnic Area - Lot B 927 Ohio Dr SW Washington, D.C., DC 20024
About this event
The Brothers of Alpha Phi Alpha Fraternity, Inc. -- Omicron Eta Lambda Chapter are thrilled to host their OHL Summer Cookout 2022! With Fraternal Year 22-23 approaching, the Brothers reflect on the Chapter's theme: "Empowering the Brotherhood to ACT: Advocate. Connect. Thrive."
In addition to being a time of plain ol' food, fun, and fellowship, the OHL Summer Cookout 2022 falls into the theme's Connect pillar -- with the goal of continuing to intentionally foster brotherly bonds among OHL Brothers and visiting Brothers. Additionally, guests are welcome!