Event Information
Location
St. Michael's Hospital
30 Bond Street
7-079 Donnelly Wing (enter through Queen St Entrance)
Toronto, ON
Canada
Description
Learn about OHIP billing
Monday July 10th, 7:00-9:00pm
St. Michael's Hospital, 30 Bond Street, Squires Family Conference Room - 7-079 Donnelly Wing (Enter through Queen Street Entrance)
Learn from experienced physicians and billing experts. We will be sharing the basics you need to know for OHIP billing, as well as tips and tricks for increasing your billing income. Together, our speakers have over 25 years' experience in OHIP billing.
Please bring your CPSO # to the event so we know you're a doctor!
On the agenda:
7:00 - 7:20 – Arrivals, mix and mingle with your colleagues

7:20 - 7:30 – Introductions and welcome

7:30 - 8:15 – OHIP Billing: Learn the Basics

8:15 - 8:35 – Introducing Agent+, the app that makes OHIP billing fast and easy

8:35 - 8:50 – Billing Q&A

8:50 - 9:00 – Special offer from Agent+
Getting there:
Enter through the Queen Street Entrance (on Queen Street, just east of Victoria Street). Do NOT take the elevators in the Queen Lobby, walk down the hall towards the Pharamacy and the Martin Arthritis Centre. Take the Donnelly Central elevators up to the 7th floor. Turn left off the elevators, down the hall room 7-079 (Squires Family Conference room) is on the right hand side.


Parking:
There are several closeby parking options at St. Michael's Hospital, including:
A Green P lot across from the hospital's Queen St. Entrance
Behind Metropolitan United Church on the east side of Bond St.
Eaton Centre, located one block west on Yonge St. at Shuter St. (enter from Shuter St.)
For more information, see the St. Michael's website.
Our speakers: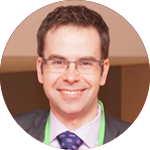 Dr. Jeremy Theal
Specialist in General Internal Medicine, Gastroenterology and experienced Moonlighting MD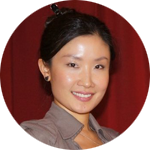 Dr. Joyce Lee
Specialist in Family Medicine and Care of the Elderly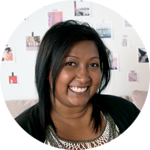 Ms. Crystal Le
OHIP Billing Agent for more than 20 specialties
Powered by: Agent+ (www.agentplus.ca)
Agent+ is a groundbreaking medical billing app that brings the archaic practice of billing into the 21st century. It allows physicians to bill a claim securely, in under 30 seconds, from anywhere, anytime, right from their smartphone.
Can't make this event, but are keen to learn about OHIP billing?
See all workshops available at http://agentplus.eventbrite.com or send us a note: support@agentplus.ca
Date and Time
Location
St. Michael's Hospital
30 Bond Street
7-079 Donnelly Wing (enter through Queen St Entrance)
Toronto, ON
Canada