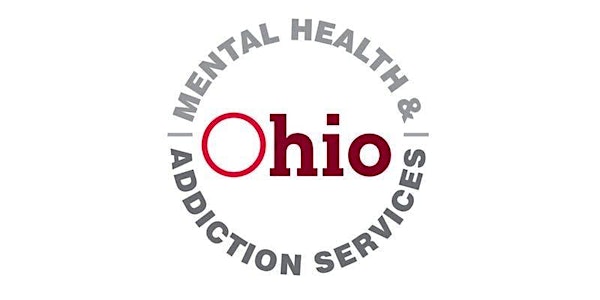 OhioMHAS Online Peer Supporter Supervision Training
OhioMHAS 4-hour ONLINE Peer Supporter Supervision Training
About this event
*** IMPORTANT *** THE ZOOM LINK FOR THIS TRAINING WILL APPEAR IN THE THE CONFIRMATION E-MAIL THAT YOU RECEIVE IMMEDIATELY AFTER REGISTRATION ****
OhioMHAS is pleased to offer an opportunity to behavioral health clinicians and Peer Supporters to attend the 4-hour ONLINE Peer Supporter Supervision Training. In Ohio, this training is required, in addition to the 16 hours of E-Based Academy courses, for professionals who will be supervising certified Peer Supporters. Supervisors will develop an understanding of the role of peer supporters, the responsibilities of a supervisor, and effective supervision strategies. Please note, this training is not a certification. Individuals who supervise Peer Supporters must meet the minimum criteria outlined in Ohio Administrative Code: 5122-29-15.1
*** IMPORTANT *** THE ZOOM LINK FOR THIS TRAINING WILL APPEAR IN THE CONFIRMATION E-MAIL THAT YOU RECEIVE IMMEDIATELY AFTER REGISTRATION. To receive credit for this training, you must be present and on camera for all 4 hour of the training. Training must be completed on a laptop or desktop computer. Participants will not be admitted to the Zoom training after 10:00 A.M. Several short breaks will be offered during the training.
To be eligible to supervise Peer Supporters in Ohio, in addition to meeting the qualification in Ohio Administrative Code, individuals must complete the below 11 eBased Academy courses. These are the same courses required for the Adult Peer Recovery Supporter (PRS) certification - if you are already certified as a PRS in Ohio, you do not need to repeat these courses. You are not required to submit certificates of completion for these courses into OhioMHAS. You will need to keep copies of the below 11 certificates of completion, along with your certificate of attendance for the 4-hour Peer Supporter Supervision Training, on file at your place of employment.
Please note, the below eBased Academy courses were revised June 5, 2022. If you completed the eBased Academy coursework prior to June 5, 2022, please refer to the previous titles (the previous title for each is noted beside each current course title). You must complete all 11 courses, however either title for each course will meet the requirement.
Register for a free eBased Academy account at www.ebasedacademy.org.
1. Introduction to Certified Peer Recovery Support (previously titled Introduction to Peer Recovery Support)
2. The Recovery Environment for Certified Peer Recovery Supporters (previously titled History of Addiction for Peer Recovery Supporters)
3. Introduction to Certified Peer Recovery Support (previously titled Ethics and Boundaries for Peer Recovery Supporters)
4. The History of Substance Use, Mental Health, and Advocacy (previously titled History of the CSX Movement for Peer Recovery Supporters
5. Realities for Certified Peer Recovery Supporters (previously titled Helpful Tips for Peer Recovery Supporters Entering the Workforce
6. Health and Wellness for Certified Peer Recovery Supporters (previously titled Health and Wellness in Peer Recovery Support)
7. Cultural Competence for Certified Peer Recovery Supporters (previously titled Cultural Competence in Mental Health and Addiction Recovery)
8. Human Trafficking in the context of Certified Peer Recovery Support (previously titled Human Trafficking Training for Peer Recovery Supporters)
9. Supervision of Certified Peer Recovery Supporters (previously titled Supervision for Peer Recovery Supporters)
10. Trauma Informed Care for Certified Peer Recovery Supporters (previously titled Trauma Informed Care in Peer Recovery Support)
11. The Spirit of Motivational Interview for Certified Peer Recovery Supporters (previously titled Ohio S-BIRT 101: An Introduction to S-BIRT and Motivational Interviewing)