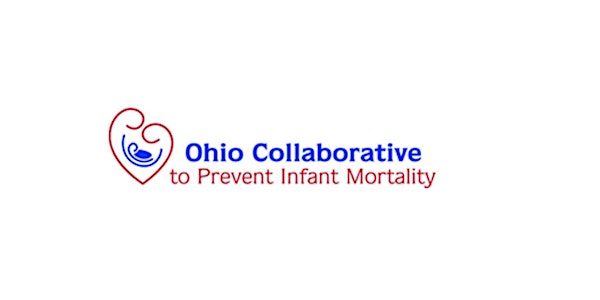 Ohio Collaborative to Prevent Infant Mortality (OCPIM) Quarterly Meeting
OCPIM's Face-to-Face Quarterly Meeting has been changed to Nov. 7 in Cleveland, Ohio.
When and where
Location
Cleveland Public Auditorium 500 Lakeside Avenue East Cleveland, OH 44114
About this event
Please take note that the OCPIM Quarterly Meeting scheduled for October 11, 2019 has been moved to Thursday, November 7, from 10:00 am to 1:00 pm at the Cleveland Public Auditorium, 500 Lakeside Ave, Cleveland, Ohio 44114. Meeting room and parking details will be sent in a separate email.
As many of you may already know, the YWCA Greater Cleveland and First Year Cleveland (FYC) will be hosting a two-day summit, 400 Years of Inequity: A Call to Action, November 8-9, from 7:00 am to 5:00 pm at the Cleveland Public Auditorium. The Summit is dedicated to addressing the cumulative disparate impact of how America has managed race and what the overall impact race has on today's disparities. The event is designed to demonstrate how the inequities in social conditions forced upon slaves and their descendants provide the primary explanation for the racial disparities experienced today and provide an opportunity to come together to address how equity may finally be achieved for all Americans. For more information, go to https://cvent.me/07mge.
Conference planners have graciously offered a discount to OCPIM membership and it is their hope you may consider staying over and attending the summit. Once your OCPIM Quarterly Meeting registration is completed, you will receive an email directing you on how to register and receive the OCPIM discount for the 400 Years of Inequity: A Call to Action Summit.
Again, Dr. Greenberg and I would like to thank you for commitment and support. We look forward to seeing you in November.
Thank you all,
Stacy