OHG is putting together the perfect seasonal tasting picnic to help you transform your afternoon into an instant outdoor party with friends.
About this event
Celebrate the end of summer with a delicious farm-fresh picnic "to go" from Orange County's top restaurants and farmer's market. Orange Home Grown is putting together the perfect peak-season tasting picnic to help you transform your afternoon into an instant outdoor party with your friends. Raise a glass and join us in supporting local farms and healthy communities!
Each picnic includes everything you need for an extravagant summer picnic for two, with 4 courses, crafted small bites, sides, a main (vegetarian and non-vegetarian options), a dessert box, artisan bread and seasonal beverages (alcohol and non-alcohol options).
A summer picnic box for two is $160. It is an additional $50 per delivery if you choose delivery to your door.
The fair market value of a single picnic basket is $60. Anything paid above this value is a tax-deductible donation to OHG.
Packed for your picnic are sweet and savory goodies, refreshing drinks, and special surprises (... from The Potting Shed, Tiddlywinks OC, Heritage Future, Eco Now and more)! Just choose your favorite park, backyard or beach, invite your pod, and get ready to reconnect with the people who mean the most to you!
Pick up your picnic at OC Baking Company or have it delivered to your door (for an additional fee of $50) on Sunday, August 29, 2021. Pick-up is between the hours of 9am-11am.
Picnics on-sale until Sunday, August 8, 2021
Everyone who purchases a Peak-Season Picnic will also receive first access to next year's OHG Farmer's Market to Table Dinner tickets. These tickets sell out every year!
Participating Restaurants- OC Baking Company, Harley Laguna Beach, Crema Artisan Bakers, O SEA, Bosscat Kitchen, ADYA, Break of Dawn, Lisa Gilmore- OHG Culinary Enthusiast, and Cali Dumpling
Participating Beverage Companies- Participating Wineries, Gunwhale Ales, Superfoods Company, Fermench and etc.
A Picnic with a Mission-Proceeds provide vital funds for the Orange Home Grown (OHG) Foundation, the 501c3 nonprofit that runs an operates the weekly Orange Home Grown Farmers & Artisans Markets every Saturday in the City of Orange. This farmer's market serves thousands of Orange County area residents and more than 50 local farms and small food and artisan businesses. It provides education programs like the OHG Kids Club and our OHG Culinary Enthusiast Cooking Demos, which empower the next generation of healthy eaters.
In addition to the weekly farmer's market, Orange Home Grown operates the OHG Education Farm, the OHG Youth Food Literacy Program, the OHG Scholarship Program, and jointly manages the Orange Seed Lending Library in partnership with the Orange Public Library Foundation. Help our efforts in "growing community" and celebrating local agriculture here in Orange County.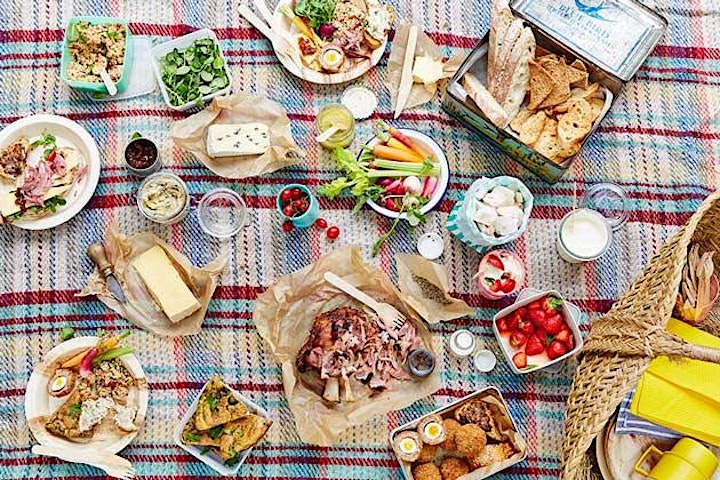 Organizer of OHG's Seasonal Picnic Party Grab-N-Go Fundraiser
Orange Home Grown is a 501c3 grassroots non-profit organization founded by Orange CA residents. The organization's primary mission is to cultivate a healthy community through family-friendly and neighborhood-based educational programs in collaboration with like-minded organizations. Emphasis is placed on wholesome nutrition, sustainable practices, health and fitness, and strengthening community relationships through locally grown agriculture.