Description
OH, THE PLACES YOU'LL GO!
65TH ANNUAL SNA-SC STATE CONVENTION
Friday, January 13, 2017 to
Sunday, January 15, 2017
Hilton Head Island, SC 29928
The SNA-SC Executive Board is proud to announce the RESCHEDULED
65th Annual State Convention to be held January 13-15, 2017 at the
Sonesta Resort on Hilton Head Island. This year's theme, "Oh, the Places You'll Go!", will focus on the many different places a nursing career can take you. It will be a
must attend
event for you and your fellow nursing students! The 2017 SNA-SC Convention will include an NCLEX review and numerous breakout sessions focused on your education and future career as a registered nurse!
---
Early Registration: Through Thursday, December 1, 2016
NSNA Members: $90.00
Non-NSNA Members/Pre-Nursing Students: $100.00
Faculty: $90.00
**SNA-SC will honor refund requests through December 1, 2016. NO REFUNDS will be given after this date.**
Late Registration: Friday, December 2, 2016-Thursday, January 12, 2017
NSNA Members: $100.00

Non-NSNA Members/Pre-Nursing Students: $110.00

Faculty: $90.00
**All sales for Late Registration Tickets are FINAL. NO REFUNDS will be issued for these tickets.**
On-Site Registration: Friday, January 13, 2017-Sunday, January 15, 2017
NSNA Members: $120.00

Non-NSNA Members/Pre-Nursing Students: $130.00

Faculty: $90.00
**All sales for On-Site Registration Tickets are FINAL. NO REFUNDS will be issued for these tickets.**
---

Accommodations for the 65th Annual SNA-SC Convention will be at the Sonesta Resort, Hilton Head Island.
***
Trip Advisor 2015 Certificate of Excellence, 2015 Family Vacation Favorite Hotel, 2016 Wedding Wire Couples' Choice Award, The Island Packet Readers' Choice Award Winner: Best Hotel, Meetings Focus Best of the South Award, AAA Four Diamond Award***
Standard View/Garden View 2 Queen Room:
Includes parking, gated access, free local calls, wireless internet access for 3 devices per room, smart tv, Keurig in-room, 24 hour fitness center, heated indoor and outdoor pools, heated shade pool, hot tub, pool towel service, daily newspaper, and more.
Check-in: 4:00 pm;
Check-out: 12:00 pm; Resort will store luggage for attendees arriving before check-in or departing after check-out.
The discounted rate is available for accommodations Monday, January 9, 2017 through Wednesday, January 18, 2017.
All prices include $20 resort fee and $2 destination fee.
1-2 Adults: $131 + tax/night

3 Adults: $151 + tax/night

4 Adults: $171 + tax/night

Max: 4 adults per room. No roll-aways or air mattresses.
***Room rates are guaranteed until Friday, December 23, 2016. After this date, room rates are subject to change per resort policy.***
---
Payments for sponsorship packages can be made using a credit or debit card by clicking the "TICKETS" link above. Simply select the Sponsors/Donors option. Please be sure contact SNA-SC to confirm your sponsorship level and additional representation options such as exhibitor booths or advertisements prior to purchasing. Thank you for your support!
---
Hurst Faculty Continuing Education Luncheon: Incorporating the NCLEX® Throughout the Curriculum
Every three years, the National Council of State Boards of Nursing (NCSBN) performs an extensive survey and analysis of the NCLEX Test Plan process. Understanding the purpose of NCSBN, the NCLEX practice analysis survey, the Client Needs categories and test plan will give you insight that can be used to evaluate your curriculum. Incorporation of this NCLEX process and mindset into the instructional plan of your curriculum will enhance your student performance on the NCLEX.
"This continuing nursing education activity has been approved by the Mississippi Nurses Foundation, Inc., an accredited approver by the American Nurses Credentialing Center's Commission on Accreditation for 1.5 CEUs.*
Cost: $5 for convention attendees / $10 for non-convention attendees
Lunch will be provided.
Tickets must be purchased in advance.
After purchasing your ticket, please use the following link to provide your information to HURST.
---
Convention Happenings
Below you will find many of the opportunities you can expect to experience. As preparation for the convention continues, please be aware that the details below are currently a work in progress and will be updated as soon as possible for your preparation and planning needs.
The convention will host the following activities, including an exhibit hall and inspiring speakers, with more to come!
---
Convention Schedule
---
Convention Shirts

Show your SNA-SC pride by purchasing an "SNA-SC Thing" shirt!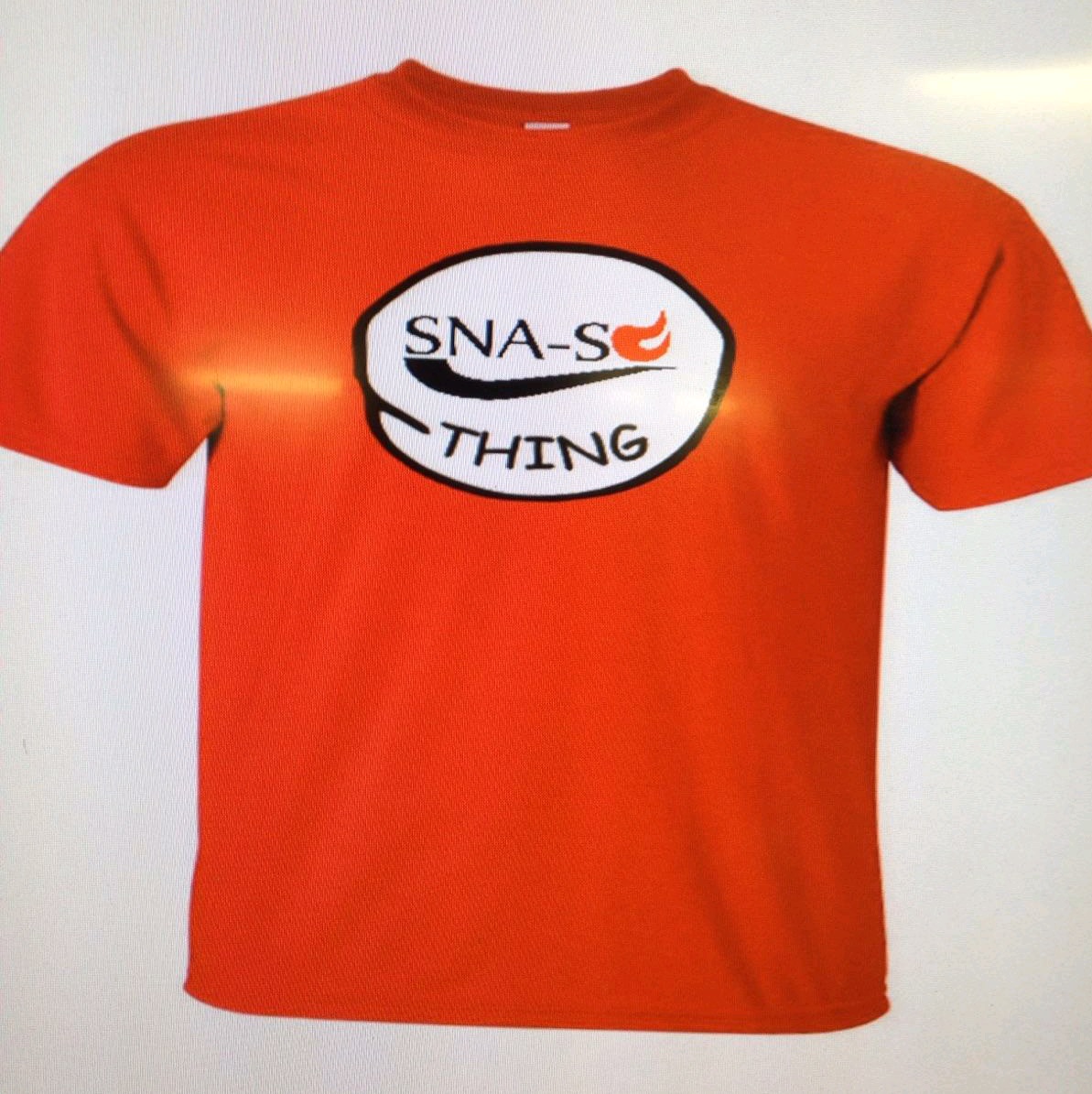 Convention shirts are on sale now!
Shirts can be pre-purchased with convention tickets for $15.
The price will increase to $17 at convention.
Attendees who purchased registration tickets prior to October 23, 2016 who wish to purchase shirts at convention will be charged the pre-purchase price ($15).
Quantities are limited! Order yours today!
---
2017-2018 SNA-SC Executive Board Elections
CALLING ALL CANDIDATES...Are you interested in becoming a member of the SNA-SC Executive Board and helping to shape the future of nursing in South Carolina? If so, please download the SNA-SC Candidate Packet to find out more about becoming a SNA-SC Executive Board Member.
Deadline for Pre-Slating Candidate Forms: Thursday, December 1, 2016
(Candidates may also be nominated from the floor at the convention during House of Delegates).
***For inclusion in the convention booklet, pre-slated candidates must have all required forms submitted by Thursday, December 1, 2016.***
---
2017 SN
A-SC House of Delegates
Being a delegate is an important job. Delegates are called upon to make decisions and vote on bylaws, amendments, and resolutions that all have the potential to shape the future of nursing, nursing education, and SNA-SC. It is our goal to help make your experience as a delegate both pleasant and productive. Please be sure to bring completed delegate credential forms for each delegate for your school to the convention.
---
Let your voice be heard...Write a Resolution.
What is a Resolution?
An official written position statement forming the basic policies and actions of the NSNA
Evidence-based call to action
Presented and adopted at the House Of Delegates at convention
Opportunity to advocate for nursing students, the profession, and the community
Ability to voice matters of importance to NSNA, its members, constituent associations, nursing, and health needs of the public
Resolutions give students the ability to transform nursing issues into policy through political action
Deadline for Resolution submission: Thursday, December 1, 2016
.
Helpful Links:
If you have any questions or need some guidance writing resolutions, please contact Michael Cooper (legislative@sna-sc.org).
---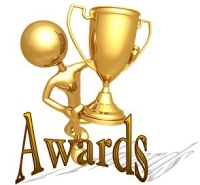 Please familiarize your members with the awards and other opportunities early and work together to achieve excellence in you school's SNA chapter. Feel free to contact Tara Rubinstein (btn@sna-sc.org) for additional details.
---
SNA-SC Community Health Projects
Veteran Project
The HUD-Veteran's Affairs Supportive Housing (HUD-VASH) helps transition local homeless veterans into homes. Often times, this transition occurs in the absence of many of the household items that we take for granted. In an effort to assist HUD-VASH with supplying these items to our veterans, SNA-SC will be accepting donations of household items at COSR and convention. Such items include cleaning supplies, personal hygiene items, hair care products, and more. Points will be awarded to each school based on their donations. The winning school will be announced at convention and will have a $100 donation presented to the VA Hospital in their name. Specific details can be found on the Veteran Project Flyer.
***Donations will be accepted at convention during registration on Friday and Saturday until 10:00 AM. Please be sure that your donations are labled with your school's name.***
Can Tab & Box Top Competition
Collect soda can tabs and donate them directly to your local Ronald McDonald House or Shriner's Hospital. Or, collect Box Tops and donate them to a local elementary or middle school. Obtain a "Letter of Donation" or "Receipt of Donation" to submit for credit at this year's convention. Letters/receipts should be signed by an employee of the organization/school and include how many of each item was donated.
Be the Match: Nurses Making Marrow Matches
Every 4 minutes, someone is diagnosed with a blood cancer...You could be the cure! SNA-SC would like to Challenge you to "Be the Match" by hosting a bone marrow live drive or presentation at your school.
If you have any questions or concerns, please feel free to contact Margarie Lever (communityhealth@sna-sc.org).
---
Are you currently serving or have previously served in the U.S. Armed Forces? If so, SNA-SC would like to honor and thank you for your service at this year's convention. Please use the link below to submit your information.
---
Hurst NCLEX Review
Start preparing yourself for the most important exam you will take...the NCLEX. Filled with valuable information and helpful tips, this 2-part review session will be held on Friday and Saturday morning and is a MUST for any convention attendee!
Cost: $15/person
---
Human Resource Professionals will be available to review your resumes! These individuals will be able to provide feedback and advice on how to improve your resume in preparation for your future job search.
---
This banner should be 3'x5' and should embody both the theme of the convention as well as show your school's spirit.
---
Skit Competition
Create a short skit that embodies the theme of this year's convention, exploring the different opportunities that a career in nursing has to offer. Skits should be no longer than 5 minutes. The winning skit will be shown at convention! Submissions should be uploaded to a flash drive labeled with the school's name and turned in at convention on Friday, January 13, 2017 during registration. For questions or concerns, please contact Tia Williams (mediadirector@sna-sc.org).
---
Do you have what it takes to work in the Operating Room? One team of two from each school will compete against one another in this single elimination tournament. Winners get a prize and bragging rights for the next year!
---
Sign-up for your school to bring a basket full of goodies as a drawing prize for fellow SNA members. Be creative and have fun! The total cost for the gift basket and its contents can be no more than $20. All proceeds will go to the SNA-SC. E-mail Shawn Guerette (
president@sna-sc.org)
to sign your school up.
---
Penny Wars is a convention tradition intended to inspire a little friendly competition among the schools. Each school will have a container associated with it. Every penny added to the container will give that school a point. However, here's where the fun really kicks in: to make sure that your school is the winner, you can add any silver coin (nickels, dimes, quarters) to another school's container to take away points. The school with the most points will receive half of the overall money raised in the Penny Wars!
---
School Fundraising
Schools may sell fundraising items at convention by purchasing a school table. Tables are $30 and must be purchased in advance. Space is limited so purchase your table today!
Deadline for school tables: Thursday, December 1, 2017
---
We would love to hear from you!
It is the goal of the SNA-SC to provide a state convention this year that meets not only our members' educational and professional needs but offers increased opportunity for networking with peers and potential employers. We welcome your ideas and suggestions. Please submit your them at our monthly COSR meetings or contact any of your SNA-SC Executive Board members by emailing them directly.
---
Volunteers Needed


Please consider volunteering for this year's convention! Volunteers are critical at the state convention to help make it a success. Please contact a board member if you'd like to volunteer this October!
---
Stay Connected


Keep checking Facebook, Twitter, Instagram, SNA-SC.org, and the COSR email list for more information about convention as it becomes available! We are extremely excited about this event and can't wait to see you in October!
---