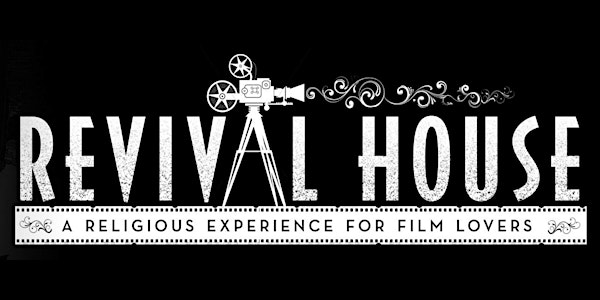 Oh The Horrors! Film Trailer Challenge
Presented by Revival House!
Location
The Milton Theatre
110 Union St
Milton, DE 19968
The Horror Trailer challenge returns as part of Milton Theatre Zombie Fest 2021!
About this event
Get ready horror hounds and fear fiends! The Revival House is bringing back The Horror Trailer Challenge with a chance to bring home a portion of the $1,500 cash up for grabs! This is your chance to take part in a fun film challenge and have your project seen on the big screen in front of a crowd at the Milton Theatre.
On Friday, October 1, at 6 p.m., head to our Facebook page (facebook.com/revivalhouse) at 6 p.m. where we will announce a line of dialogue and an item that you must include in your project (just so we know you made it for this contest!) and you have TWO WEEKS to write, direct and edit your own horror trailer (3 mins. max).
Then, on Sunday, Oct. 17 at 6:30 p.m. head to the Milton Threatre where we will screen all entrants as part of their Zombie Fest weekend. All attendants will be given a ballot to vote for the "audience favorite," and we will also announce the Overall Winner and Runner-Up that evening. Filmmakers must be present at the theater in order to collect their prize, so head over and bring your family and friends to share in the excitement!
There is no cost to participate, and all filmmakers must fill out and send a participation waiver with their submission. You can share the film through Dropbox, WeTransfer or provide a link through Google Drive, Vimeo or YouTube. If you are posting it on either YouTube or Vimeo, please be sure to set the video to "restricted" or private so that we can host the premier of your works on the big screen!

Revival House
The Revival House is a platform to celebrate the experience of going to the movies. Our mission is to foster a community through the shared experience of film and presenting programs that are unique, entertaining, and fun. Within the walls of the historic Milton Theatre, we hope to provide monthly screenings equally dedicated to cinema and community.
About the Milton Theatre
Official Website | Facebook | Twitter | Instagram
The historic Milton Theatre is a uniquely diverse venue where you will find the best local, regional, national, and international talent. Free municipal and on-street parking are available. Full bar and light food options available. This facility is fully accessible.