About this Event
Oh No Ross and Carrie:
Welcome to Oh No, Ross and Carrie!, the show where we don't just report on spirituality, fringe science and the paranormal (from a scientific, evidence-based standpoint), but dive right in by joining religions, attending spiritual events, undergoing "alternative" treatments, partaking in paranormal investigations, and more. At Oh No, Ross and Carrie!, we show up, so you don't have to.
Each episode of our show deals with an investigation of a religion, fringe group, or fringe science practice. Join us as we ask tough questions, explore the nature of belief, and always find the humor in life's biggest mysteries.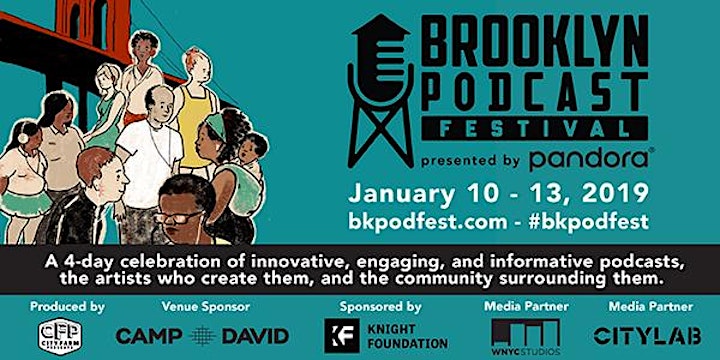 About the Brooklyn Podcast Festival
The Brooklyn Podcast Festival is presented by Pandora. WNYC Studios is a media partner of the Brooklyn Podcast Festival.
Launched in 2017, the Brooklyn Podcast Festival is a celebration of innovative, engaging, and informative podcasts of all genres, the artists who create them, and the community surrounding them. The Festival gives audiences the opportunity to see their favorite podcasts live and a chance to discover new and up and coming shows.