ALBUM RELEASE SHOW IS SOLD OUT, BUT CATCH THE BAND FOR THEIR RETURN ON NEW YEARS EVE!
About this Event
There's a little bit of magic and a whole lot of love in the funky rock band Oh He Dead. Founded in 2014 by Andy Valenti and C.J. Johnson, the now five-piece group includes lead guitarist Alex Salser, John Daise-on-the-bass (say it out loud), and Adam Ashforth on drums. Mixing in healthy doses of classic R&B, funk, and folk, the "infectious and soulful sound" (WashPo) of Oh He Dead's "…infectiously groovy tunes" (NPR) has captured the hearts of D.C. residents, and the feeling is mutual. Their self-titled debut album, produced and engineered by Ben Green in Washington, D.C. at Ivakota recording studio, and was released on November 22, 2019
Bring your friends, bring your grandma, bring your beagles, and bring your sexy selves. Let's party, D.C.! Love, Oh He Dead."
https://www.facebook.com/ohhedead/
https://soundcloud.com/ohhedead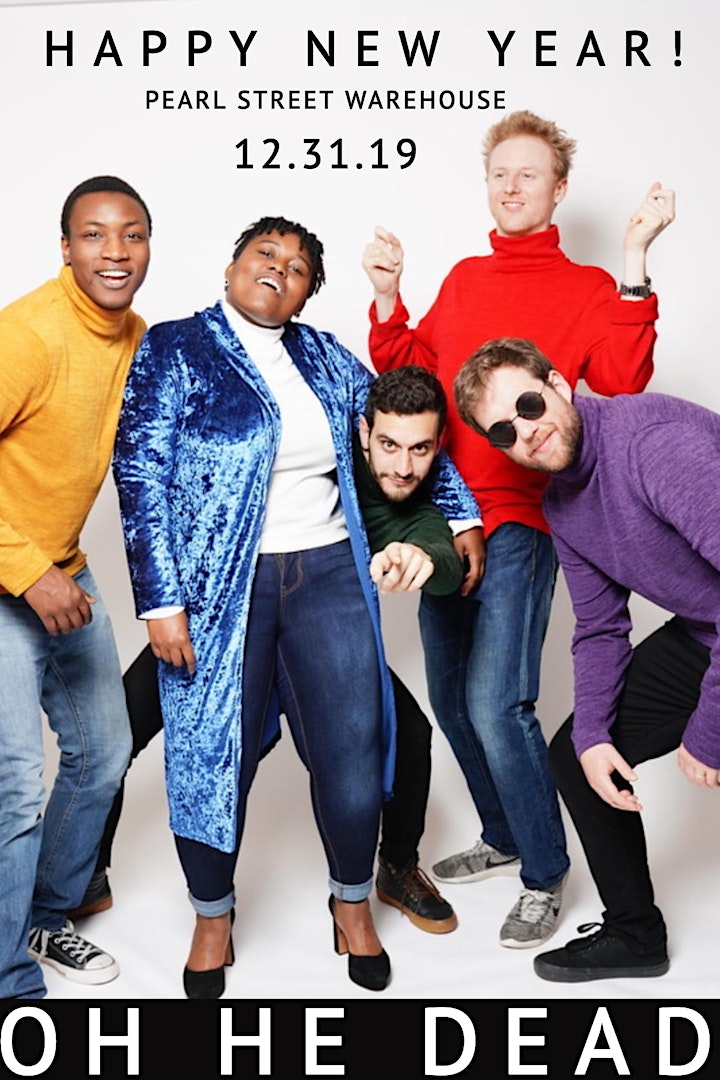 Color Palette -
Comprised of Jay Nemeyer, Joshua Hunter, Matt Hartenau, Rogerio Naressi, and Maryjo Mattea - is an Electro Rock/Synth Pop band from Washington, DC. Since their first release on June 1, 2015, Color Palette have garnered hundreds of press hits worldwide. Press highlights include features in NME Magazine, USA Today, NPR, and Impose Magazine. Locally (Washington, DC), they were nominated for three 2015 Washington Area Music Awards - (Best) Pop Rock Duo/Group, Pop Rock Recording, and Pop Rock Vocalist. Color Palette released their debut full-length album, 'Vaporwave', in May 2016. They have shared bills with the following notable artists: Charli XCX, The Naked and Famous, Mother Mother, Day Wave, Yumi Zouma, Mr Little Jeans, The Kickback, Spirit Animal, and VanLadyLove. Color Palette takes experiences like heartbreak and love, and together turns them into something mystical and inviting.
https://www.facebook.com/colorpalettedc/
https://twitter.com/colorpalettedc