Description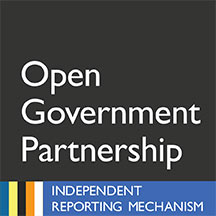 Join us for a special Brown-Bag Lunch (BBL) session at the OpenGov Hub with the Open Government Partnership's (OGP) Independent Reporting Mechanism (IRM) team as well as representatives from the OGP Steering Committee.
It's been a year since countries submitted their first round of commitments on open government reforms and this will be a good opportunity to take stock on where we are, where we want the partnership to go, and what we need to do to get there.
The session will address larger questions such as:
Have OGP countries fulfilled their commitments?

Are all those OGP commitments actually doing anything to advance Open Government Principles?

What are the highlights of the upcoming OGP summit in London, and what should we expect

Where does OGP go from here?
The session will also tell you if the founding member countries have fulfilled (or not) their initial commitments as assessed through the first implementation assessment reports issued by the IRM. BBL participants will have a chance to learn about reports from Brazil, Indonesia, Mexico, Philippines, South Africa, United Kingdom, and get a sneak preview of the United States Report on the eve of the OGP annual summit in London. Generous time will be given for question and answers.
Presenters: