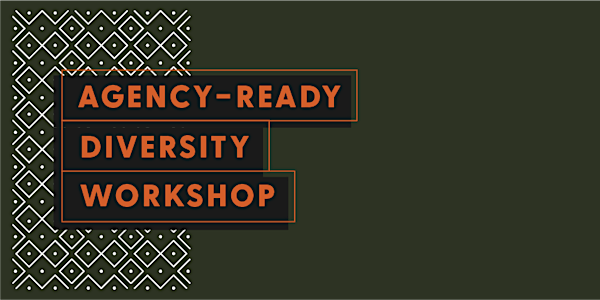 Multiple dates
Ogilvy Agency-Ready Diversity Workshop
Ogilvy's Agency-Ready Diversity Workshop aims to prepare the next generation of Black college students for agency internships and careers.
Date and time
October 6, 2020 · 3pm - October 21, 2020 · 5pm PDT
About this event
As more and more men and women of color move up the corporate ladder, it's evident that the opportunity for more diversity, equity, and inclusion is seen in the PR and advertising industries. The need for proactive approaches in organizational culture, accountability, and efforts supported by all, not just relegated to a single department are some of the barriers seen in racial diversity in PR and Advertising industries.
The Agency-Ready Diversity Workshop aims to arm Black college students with the tools to excel in the PR and advertising industries. It is designed to create a college-to-workforce pipeline of Black students who can confidently compete for and succeed in internships and entry-level positions at Ogilvy and other leading agencies.
Schedule
(Times and panelists subject to change)
Panel : Agency Life: The World as We Know It
October 6, 2020 | 6 p.m. – 7:30 p.m. | Zoom
Moderator: Brandon Andrews, Senior Consultant at Values Partnership
Panelists: Hillary Turner, Christena Onyeali, Ashley Atkins, Victoria Berry, Raman Mama
Workshop: Just Write: A Guide to Writing and Copy Editing for PR
October 8, 2020 | 6 p.m. – 7:30 p.m. | Zoom
Presenters: Candice Robinson, Seleana Wright, Melissa Glim, Laura Ting, Monique LaRocque
Panel: Diversity: How Do We Fit in Here?
October 13, 2020 | 6 p.m. – 7:30 p.m. | Zoom
Moderators: Tkeyah Lake, VP of Digital Strategy, Banner Public Affairs
Panelists: Jean-Rene Zetrenne, Donna Pedro, Amira Barger, Kristie Pope
Workshop: Top of the Stack: Creating a Hirable Resume and Portfolio
October 15, 2020 | 6 p.m. – 7:30 p.m. | Zoom
Presenters: Kristie Pope (Creative), Candice Robinson (Account), Mabel Liang (HR), Monica Parada (Creative)
Closing Keynote Presentation
October 20, 2020 | 6 p.m. – 7:30 p.m. | Zoom
Keynote Speaker: Kai Wright, Ogilvy Global Consulting Partner, Lecturer at Columbia University, former Ogilvy Associate (2007-2008)
Panel: Getting in the Door: Ogilvy's Associates and Internship Program
October 21, 2020 | 6 p.m. – 7:30 p.m.
Panelists: Kennedy Studdard, Raman Mama, Qierra Lesesne
Craft Sessions and 1:1 Consultations
Following the final panel discussion and workshop, a select number of applicants will have an opportunity to receive more personal time with panelists for career, resume, and portfolio guidance during Craft Sessions in creative, paid media, strategy, and account management. Applicants will then meet with agency professionals for a one-on-one consultation. A separate application and essay are required for consideration to participate. APPLY HERE.