Event Information
Location
Tallahassee Florida
444 Appleyard Dr.
Building 38-WD Grand Banquet Hall
Tallahassee, FL 32304
Description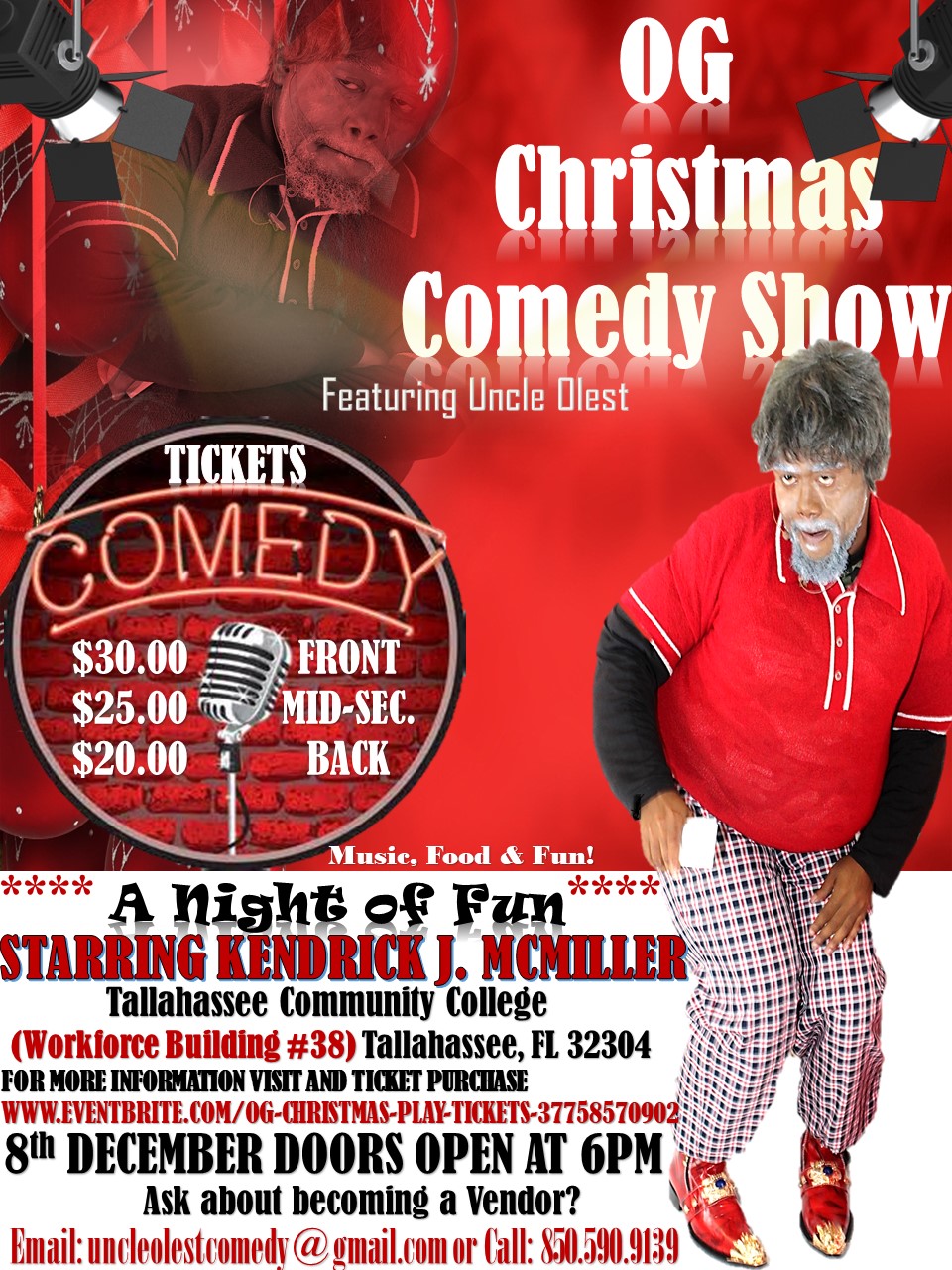 Save the date: Tickets have limited seating of 200 seats only!!! Selling Fast!
SEATS GOING FAST: SO CALL NOW!
All asking for the tickets inbox now some have started inboxing to reserve their seats!!! Or call to purchase 850-590-9139
This is for live seating!!!
Provided are Front Row Seating-$30.00 per person, Mid-Row Seating-$25.00 per person and back row seating $20.00 per person.
Tickets already going fast reserve your seats! For the live show in person.
Email us at: uncleolestcomedy@gmail.com for more information or call to get your ticket at: (850) 590-9139 or go to pay link and click and pay
Ways to pay:
Cash App: $impacttrans
Paypal: impacttransmissionce
December 8, 2017 @ 6PM-10:00PM
Address: TCC Workforce Building #38, 444 Appleyard Dr. Tallahassee, FL 32304
OG Christmas
Featuring. Uncle Olest
Actor/Comedian- Kendrick J McMiller
Date and Time
Location
Tallahassee Florida
444 Appleyard Dr.
Building 38-WD Grand Banquet Hall
Tallahassee, FL 32304
Refund Policy