OFSCA Fundraiser: A Culinary & Libation Journey through the East Bay
Event Information
Refund policy
Contact the organizer to request a refund.
Eventbrite's fee is nonrefundable.
Join the East Bay's OFSCA, Daughter Thai, and Urban Legend Cellars for a food & drink event!
About this event
Come out and support local talents and flavors in the comfort and safety of your own home on Wednesday, June 16, 2021!
The Oakland Fukuoka Sister City Association is teaming up with Daughter Thai and Urban Legend Cellars to feature their food and wines in support of local restaurants and wineries and to raise funds for OFSCA's upcoming 60th anniversary.
Pick up a prepared meal kit (serves 2) to finish at home and enjoy wonderful wines while watching Chef Kasem Saengsawang demonstrate our meal and winemakers Steve and Marilee Schaffer discuss their wines in a one-hour Zoom virtual webinar devoted to the chef and winery.
MEAL HIGHLIGHTS:
Daughter Thai Kitchen (Restaurant located in Oakland, CA.)
Chef Kasem will provide us with a Meal Kit for two people that features Mieng Kum Bites (appetizer) and Shrimp Pad Thai – a fun contemporary food experience merged with the traditions of Thailand.
This dish can be easily prepared within 30 minutes. All elements are prepped and sometimes pre-cooked to cut down on cooking time. The chef will demonstrate step by step how to prepare the meal. Attendees are encouraged to cook along in the kitchen with the meal kit in front of them.
Urban Legend Cellars (Winery located in Alameda, CA.)
If you would like to add wine to your meal experience, you may choose either or both of the following vintages:
2019 Vermentino paired with the Mieng Kum Bites: Sauvignon Blanc in Italian leather? If Vermentino was an auto, it would be a sleek white exotic—angular but with curves enough to never be austere and edgy. It's dynamic—light, crisp, and refreshing mineral and citrus notes keep you on your toes. A perfect pairing with creamy or spicy foods, you'll ride in the lap of luxury.
2019 Rosato di Barbera paired with the Pad Thai: Think Pink! Refreshing. Distinctive. Strawberries, pears, a little white peach. A hint of grapefruit and a smidge of black cherry. This rosé is all about the fruit. Think pink—but crisp, not sweet.
DEADLINE TO RESERVE: Thursday, June 10, 2021
PICKUP DATE(Meal Kit & Wine): Monday, June 14, 2021 during business hours (11:30 am-2:30 pm, 5:00 pm-8:30pm)
PICKUP LOCATION: Daughter Thai Kitchen located at 6118 Medau Pl. Oakland CA 94611 (Montclair Village)
EVENT DATE: Wednesday, June 16, 2021 from 4:00 pm-5:00 pm (PDT)
**Please note: The pickup date and virtual event date are different. You will not be able to pick up meal kits on the day of the event.
TICKET OPTIONS:
(Meal kits are for two people) – $15 Daughter Thai gift certificate will be included with your meal kit.
$100 – meal kit and webinar access
$130 – meal kit/webinar and one bottle of Urban Legend Cellars wine
$150 – meal kit/webinar and two bottles of Urban Legend Cellars wine
$55 – extra meal kit for 2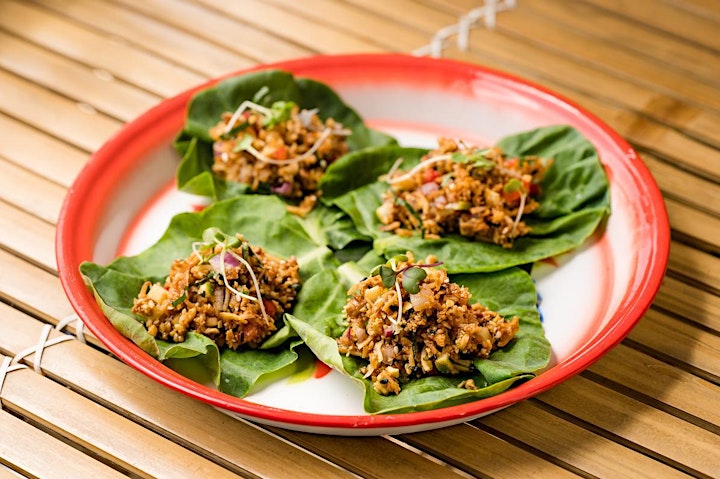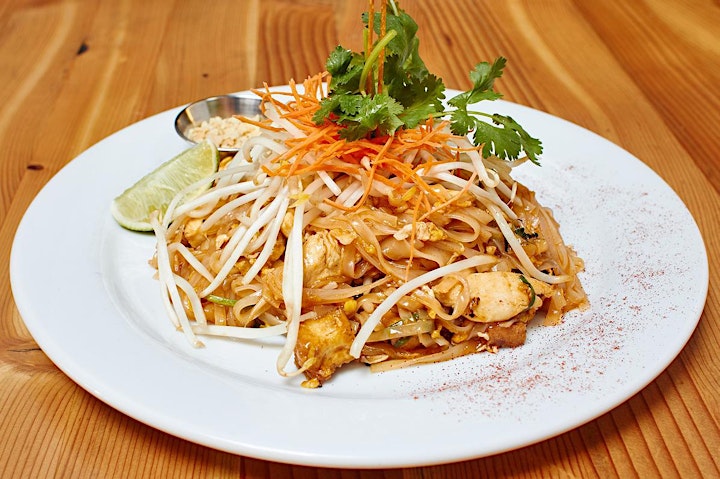 Featured Presenters:
About Chef Kasem Saengsawang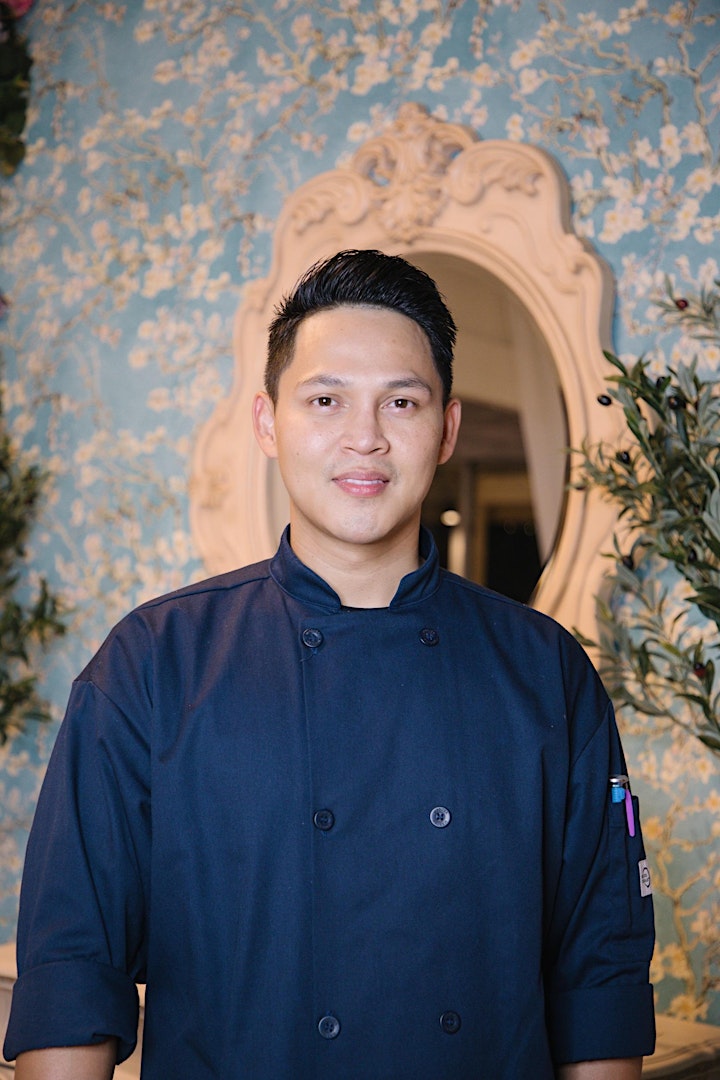 Chef Kasem (Pop) Saengsawang opened Farmhouse Kitchen in the Mission in 2015, followed by Daughter Thai in Montclair in 2016 to create a fun contemporary food experience merged with the traditions of his childhood. He presents a daring interpretation of Thai food in the San Francisco Bay Area and Portland.
Originally from Loei in Northeastern Thailand, Chef Kasem has lived in the USA for several years. Having been in the food business for long, Chef Kasem decided to start up his own business in 2015 and has been very successful. With passion in cooking Thai food, he is currently running 11 restaurants in San Francisco, Oakland, and Portland with 3 brands - Farmhouse Kitchen, Daughter Thai and Son & Garden. He has adapted well to Covid19 situation and has received tremendous positive feedback from food lovers in the areas.
Words from the chef: ""My goal is to make sure people get enough spice. It is all about the spice. The spice extends life, and we strive to provide the freshest pure ingredients in everything we serve, from our Thai street food to our fancier entrees. We believe that Thai cuisine will never die. We believe the spiciness will last long, forever. We invite you to come and be transported to the streets of Thailand. Experience all we have to offer — our zesty food, our elegantly adored walls, and even our heartwarming smiles."
About Marilee & Steve Schaffer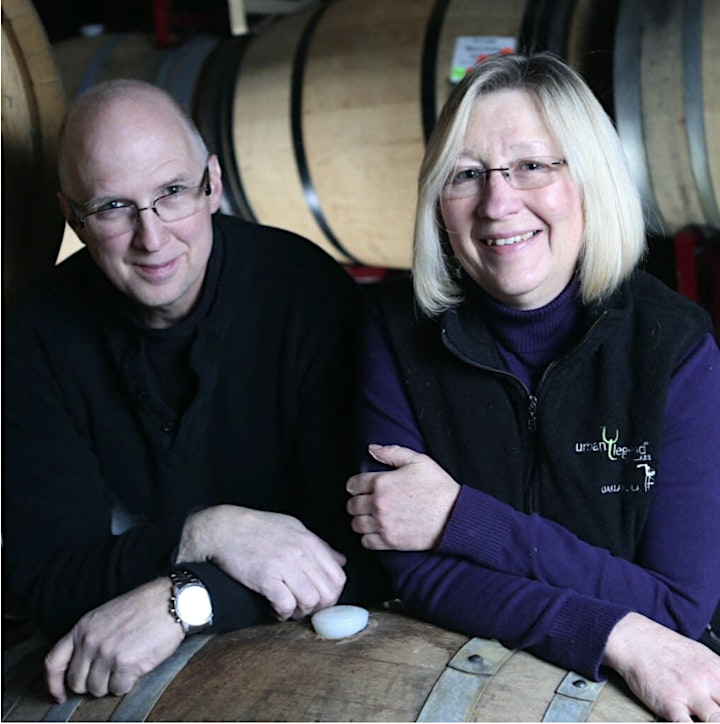 Marilee and Steve Shaffer—husband and wife, serial entrepreneurs, high tech alumnae, flavor junkies, and, likely, moderately crazy, but in a nice, togetherness sort of way (would that be a folie a deux?).
After too many years on the "bleeding edge" with biotech start-ups, Marilee decided that it was time for a business of her own in a gentler arena and founded Waypoint, a "click-and-mortar" retailer of products for marine navigation that she still leads. An offhand remark about using her old microbiology degree subsequently led to completing UC Davis' Winemaking Certificate program as part of getting the winery launched.
Many recognize Steve as an engineer's engineer, but if you think that makes him nothing but analytical, you'd be wrong. While his past careers included the design of some of the most successful computer and telecom systems around, he's the artistic soul of Urban Legend. He designed and built the tasting counter and winery. He's the "designer" behind our flavor with flair for barreling and blending that makes our wine distinctive.
Words from the winemakers: "We are both passionate about great (and interesting) food wines and creating together. Urban Legend was born of these two great desires. Given our backgrounds in engineering and biotech, we pride ourselves in our fine craftsmanship. As you'd expect we let science to drive our techniques. Our passion and senses guide our winemaking. What may not be as obvious from our previous careers is our devotion to simplicity and minimalism; we strongly believe that being true to the fruit and terroir are best expressed by intervening only as necessary. We hope that you will delight in our puckish humor and love of double or triple entendre. Most of all we want to hear from you and know how we can continue to delight you and your senses."
Date and time
Location
Refund policy
Contact the organizer to request a refund.
Eventbrite's fee is nonrefundable.
Organizer of OFSCA Fundraiser: A Culinary & Libation Journey through the East Bay