Description
About the Event
Join us as we celebrate summer with art, music, food & drinks. This season our featured artist is Alexandra Rozenman, and we are proud to display her work in our space. Oficio will cover 20% of the cost of any painting purchased during the reception.
This is one of Oficio's most popular events and it's FREE, but space is limited. Make sure to RSVP soon!
Food and drinks at the event are sponsored by our generous partners J.P. Licks, Aeronaut Brewery, Sparkling Ice, Cava, Archer Roose and Upper Crust Pizzeria.
About the Artist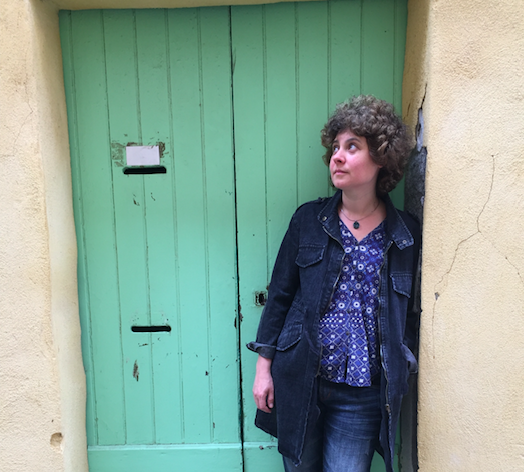 Alexandra (Alya) Rozenman was born in 1971 in Moscow, USSR. She was classically trained at the Soviet Academy of Arts for two years and later studied with dissident artists, well-known today, from Moscow's underground movement. While still a teenager, she became part of Moscow's alternative scene of the 1980s. After immigrating to the US, she spent the early 1990s in New York, becoming a part of what later became the International Art Alliance on the Lower East Side and earning her BFA from SUNY in 1993. She later relocated to Boston, earning an MFA from the School of the Museum of Fine Arts at Tufts in 1998, and studying with Gerry Bergstein and Robert Ferrandini. Her paintings and drawings blend the styles and symbols of folk art, Russian Underground Conceptualism, illustration, and Jewish art.
She was the recipient of the MacDowell Foundation Fellowship in 2006.
Rozenman exhibits nationally and internationally, most recently at the Trustman Gallery in Simmons College in Boston and at the Hudson Gallery in Gloucester, MA. Rozenman is a member of Fountain Street Gallery in Boston. Her two shows in 2018 will be at the Fountain Street Gallery in Boston and the Flinn Gallery in Greenfield, CT.
About Oficio
Oficio provides beautifully designed coworking spaces, private offices, meeting rooms and event spaces in trendy neighborhoods in Boston. Oficio has two locations on Newbury Street in the Back Bay, and a brand new location with a roofdeck on Brookline Avenue in the vibrant Fenway district. Coworking memberships start at just $39/month! Learn more and schedue a tour on the Oficio website!