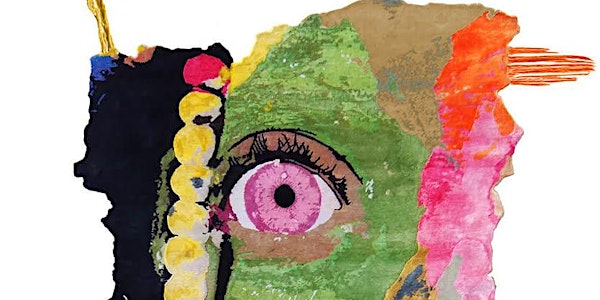 OFFSITE: Twentieth x Henzel Studio Exhibition
When and where
Location
Twentieth 7470 Beverly Boulevard Los Angeles, CA 90036
Description
Since 1999 Twentieth has been a leader in the curation of contemporary luxury furnishings and decor, bringing together the finest international designs with work from leading edge talent to create an environment that blends design and art into a unique aesthetic vision. In 2016 Twentieth launched THE NEW, a space next door that presents rotating exhibitions of exclusive new work situated at the intersection of art and design.
Twentieth's summer exhibition at THE NEW will feature Henzel Studio rugs designed by artists, including works by Richard Prince, Helmut Lang and Marilyn Minter. It will also mark the US debut of rugs by Tony Oursler, Ashley Bickerton, Jwan Yosef and Carsten Höller as well as the first rug created for Henzel Studio by Videre Licet.
Henzel Studio, the leading art rug company, was established in Sweden in 1999. The studios ethos is based upon the artistic practice of Calle Henzel, its founder and creative director. This year marks the 20th anniversary of HENZEL STUDIO as well as the 5 year anniversary of HENZEL STUDIO COLLABORATIONS. Curated by Joakim Andreasson, this groundbreaking program of carpets is designed in collaboration with some of the most prominent contemporary artists and artist foundations of our times.
Videre Licet (Latin for "to be able to see") is a collaboration between artist Daniele Albright and design curator Stefan Lawrence. Based in Los Angeles, they intersect practices of art and design and describe their work as "conceptual glamour," bridging a wide range of California references from minimalist sculpture to Hollywood glamour to '70s experimentalism. Designed using contemporary technologies but crafted entirely by hand, the collection includes functional pieces as well as sculptural works produced in limited editions.
This exhibition will mark the 20th anniversary of both Twentieth and Henzel Studio.
Click here to learn more about the Twentieth x Henzel x Videre Licet collaboration.
HOURS:
- Exhibit Opening / Thursday, June 20 - 6pm to 8pm
- Exhibit Hours / Friday, June 21 - 10am to 6pm and Saturday, June 22 - 12pm to 5pm (Sunday CLOSED)