Description
This is a free presentation seminar and discussion event hosted by the Center for Student Coastal Research (CSCR), a non profit organization located in Cohasset on Boston's South Shore. CSCR educates students in environmental sciences, encourages environmental awareness, and promotes activism. Details are available at www.ccscr.org.
General attendance and participation is comlimentary, tax deductible donations are welcome.
The April guest speaker of the CSCR seminar and discussion series is John Rogers, Senior Energy Analyst at the Union of Concerned Scientists.
John will present and discuss 'Offshore Wind: Power, Policy, and Promise'.
---
Seminar Abstract
How we make and use electricity has been a big part of U.S. carbon pollution for decades. But the power sector also offers some of the best opportunities for cutting carbon, with a range of commercially ready, cost-effective options. Now a new tool in the US clean energy toolbox is rising off our coasts: offshore wind. How do turbines taller than the Washington Monument, able to power a house for a day with a single spin of the blades, fit the Northeast energy scene and our need for environmental progress and economic development? Where do things stand in New England, in the Mid-Atlantic, and from the Carolinas to California (and Cleveland)? Mr. Rogers will describe the role of offshore wind in fueling clean energy momentum in Massachusetts and beyond, and where the technology—and we—might be headed.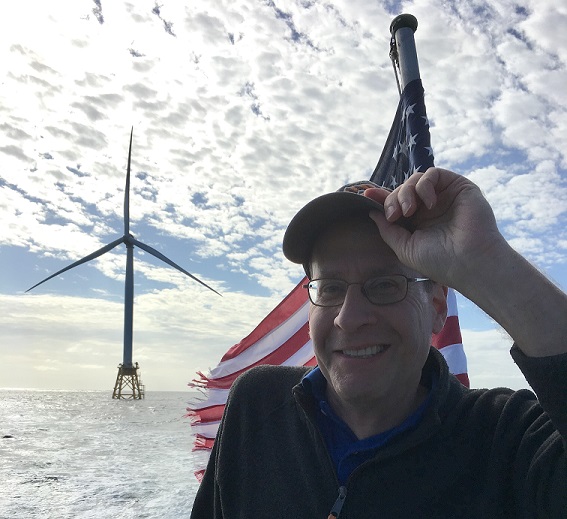 Biography
John Rogers is a senior energy analyst at the Union of Concerned Scientists with more than a quarter century of expertise in clean energy technologies and policies, and a focus on wind, solar, and natural gas. He has served as lead or co-author on many UCS analyses, reports, and publications. He serves on the boards of directors of RENEW Northeast and the American Wind Wildlife Institute, and was a co-founder of the US Offshore Wind Collaborative. He has been interviewed numerous times on public and commercial radio, and on television, and has been cited in publications ranging from The New York Times and The Boston Globe to Popular Mechanics and Good Housekeeping.
Mr. Rogers joined UCS in 2006 after working for 15 years on private and public clean energy initiatives, including as a US Peace Corps Volunteer in Honduras, and as a co-founder of a leading developer of clean energy solutions for rural markets in developing countries. He holds a bachelor's degree from Princeton University and a master's degree in mechanical engineering from the University of Michigan (Go Blue!).