Description
Saturday 30th July 2016
Tynwald Library, Finch Road, Douglas, IM1 3PW
TIMINGS
CONFERENCE
0930 : Open
1000: Graeme Jones, Chair, Isle of Man, British Computer Society & IATI Technical Advisory Group (the Global Aid Flow Database and inspiration to distinctively reposition a gambling jurisdiction with Bets Aid ™ tax hypothecation)
1005: John Shimmin, Minister, Cabinet Office, Isle of Man Government
1015: Iain McDonald, Data Protection Supervisor, Isle of Man
1030: Julian Tait, Open Data Manchester, etc. – Internet of Things and IPv6 in the public interest — some insights into the infrastructure rollouts to the Northern Powerthouse.
1045: Denis Parfenov, Open Data Governance Board, Republic of Ireland & Ambassador, OK International (the Open Government League Table). Progress and lessons learned in the Republic of Ireland and some thoughts on the global context with a Russian twist! He co-hosted the regional transparency summit at Dublin Castle in 2014 with the Minister for Public Expenditure Reform Brendan Howlin TD:http://www.opengovpartnership.org/europe-regional-meeting
1100 session #1 : Digital Engagement

--

Daniel

Looney, Assistant Chief Officer (Digital and Information), Douglas Borough Council

1115 session #2 : Blockchain — Nick Williamson, CEO, Credits – A rare opportunity locally to hear the thoughts of Nick Williamson, CEO, Credits on blockchain in financial services and gambling (exPokerstars). Credits are the winner of the best blockchain startup at the Europas at Level39, the largest tech accelerator in Europe:

Credits are also an approved supplier of "blockchain as a service" to the UK public sector:

1200 : Break
UNCONFERENCE
1330 : welcome, Chris Thomas MHK – the first Isle of Man politician to mention "open data" in parliamentary debate, present Chair of the United Nations Association (Isle of Man) and previous roles via the World Bank and the European Commission (Russia, EU/China financial services team)
1340 : Session pitches and grid
Sessions could include Public Transport, UK Government Digital Service style User Needs projects, Sustainable Business Model, Map Mashups, what is the Social Value of open data?, etc
1400 : Session #3
1445 : Session #4
1530 : Session #5
1615 : Review
1630 : Close
1700 : Social to continue discussions (optional) at Hooded Ram Brewery, minimum 18yo and please register a speciifc extra ticket
Many thanks to support from UKGovCamp, the Isle of Man Government and Sleepwell Hotels.
The private sector and governments are increasingly adopting bootstrapping and growth hacking techniques from tech startups and the sharing economy such as agile project management, open data, blockchain technology and behavioural analytics. For example, Elizabeth Truss, UK Secretary of State for the environment, food and rural affairs recently announced that the department had accelerated a digital strategy with 11007 datasets in 12 months and prompted mobile apps on everything from flood alerts with river level sensors to maximised crop outputs: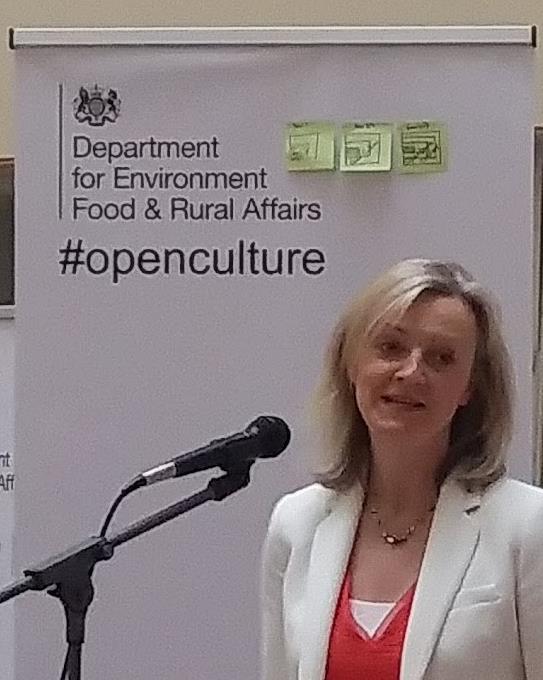 What is an unconference?
the agenda is finalised on the day based on available expertise

free but highly valued personal and professional development

everybody is allowed to contribute

nobody will be offended if you want to switch session to learn more about something else

sessions are blogged to baseline issues and possibilities and to continue discussions
Jen Williams from Networked Planet explaining unconferences at the regional open data camp in Bristol on 14th and 15th May 2016: