Official Luray Triathlon Race Prep & Open Water Swim Clinic 2013

Saturday, August 10, 2013 from 8:00 AM to 1:00 PM (EDT)
Event Details
Update on 8/9: Please note that although online registration is now closed, you can still up onsite at 8 AM for the same prices as online. Please bring cash or check made out to "EnduranceWorks, LLC."
Welcome to beautiful Lake Arrowhead Park in scenic Luray, Virginia!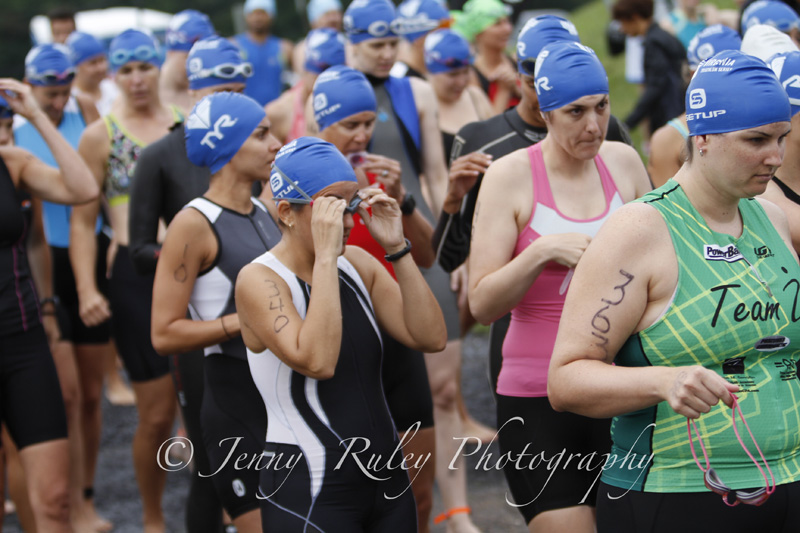 Geared toward beginner and novice triathletes, this Race Prep & Open Water Swim Clinic is designed to help you prepare for the Luray International and Sprint Triathlons as well as other short course triathlons with open water swims.
The full clinic includes detailed course discussion and review; a lifeguard supervised open water practice swim in pristine Lake Arrowhead; and a chance to ride and run the scenic bike and run courses.  There is also an option for the swim only portion of the clinic.
About the Clinic

For the open water swim portion, coaches will be there to talk briefly about open water swimming and give tips for success, but most of all the practice is an opportunity for YOU as the athlete to get in open water in a safe, lifeguarded, stress free, non-competitive environment that will bolster your confidence come race morning. Course will be marked with buoys and you are welcome to swim multiple laps of the course within the allotted time frame. Please note that this is not an individual stroke clinic.
For the bike and run portions of the full clinic, coaches will discuss biking and running then give you the opportunity to practice on the Luray Triathlon course in a non-competitive environment.  Finally, the full clinic wraps up with a discussion and examples of transition area.  Lunch is included with the full clinic.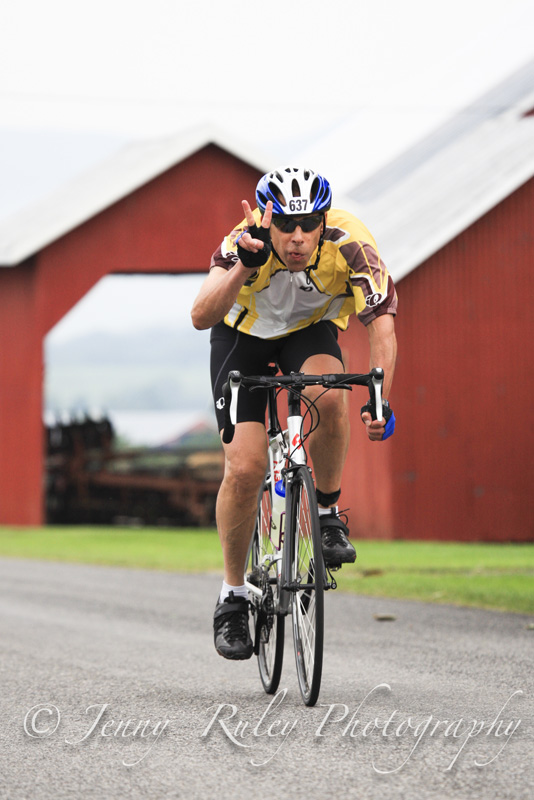 Schedule of Events:
8:00-8:30 AM
Check in and welcome at park shelter
8:30-9:00 AM
Open water swim discussion at shelter
9:00-10:00 AM*

Open water swim practice in the lake

*Swim only clinic until 10:30

10:00-10:30 AM
Bike and run workshop at shelter
10:30-12:00 PM
Bike and run course practice on course
12:00-12:45
Lunch + Transition Workshop
12:45-1:00 PM
Wrap up
Investment:
Full Clinic with Lunch: $65 (before Aug 1) / $75 (after Aug 1)*
Swim Only Clinic: $25 (before Aug 1) / $30 (after Aug 1)*
* +$12 if not a USAT member for USAT 1-day license
---
Our instructors include:

Cory Churches

 

John Murray

Associate Luray Triathlon Race Director, Cory Churches is a long-time participant in multisport as both an athlete, coach, and council member of USA Triathlon Mid-Atlantic.

She has coached beginners and seasoned athletes through their training routines to achieve their goals in all lengths of triathlons. She is particularly adept at breaking down techniques and skills that will help make athletes more efficient and comfortable while training and racing.

She and her husband live on Capitol Hill in Washington, D.C. with their golden retrieverj, Wylie.  

 

John Murray excels at adventure, pushing the his limits, and trying new things.

John has completed several marathons, including the Goofy Challenge in 2010, the Marine Corps Marathon and the Big Sur Marathon. He has competed in sprint, Olympic, and half ironman races, as well as the Survival of the Shawngaunks, the Brewery to Brewery ride (from Boston to VT), the diabolical double (double metric century), the Savageman 100 and the Bull Moose at Mooseman.

John has coached beginner and seasoned athletes to successfully reach their multisport goals.
---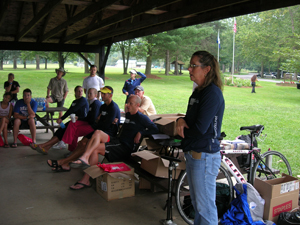 What to Bring:
Swim Only: Swimming gear, towel, goggles.  Water temperature expected to be in mid 70's to low 80's.  Wetsuits are permitted.
Full Clinic: Please bring bike and comfortable clothing and equipment for swimming, biking, and running.   Swimming gear, towel, goggles. Water temperature expected to be 76-80 F in August. Wetsuits are not necessary but are permitted.
Refund and Transfer Policy: Registration fee refunded at 50% or transferred to next year's clinic at 100% if requested more than 14 days from event. No refunds or transfers within 14 days of event.
Special Thanks: A very special thanks to the Town of Luray for allowing us to conduct this event at Lake Arrowhead.
---
USAT Sanctioned Event: USA Triathlon is the national governing body for the sports of triathlon, duathlon, winter triathlon and aq uathlon in the United States. Participation in a USAT sanctioned event means the event director has the proper permits in place, liability and athlete excess medical insurance coverage and the event plan has met the standard of organization required. USA Triathlon provides rules, guidance and governance to set the standard for safe and fair multi-sport races. For more information on USA Triathlon and fueling the multi-sport lifestyle, visit their website at usatriathlon.org.
Please note: You must sign a USA Triathlon (USAT) waiver and pay $12 for one day license if you cannot prove current USAT annual membership status.
When & Where

Lake Arrowhead Park
265 Lake Arrowhead Rd
Luray, VA 22835


Saturday, August 10, 2013 from 8:00 AM to 1:00 PM (EDT)
Add to my calendar
Organizer
"Conquer the race. Love the town. Come play in Luray!"
Set in the scenic Shenandoah Valley near the welcoming town of Luray, Virginia, the Luray Triathlon® offers a fun-filled, challenging triathlon weekend in August.