Official Halloween Booze Cruise Boat Party in Atlantic City
About this event
Official Halloween Booze Cruise Boat Party in Atlantic City
For discount ticket codes please contact allthebestpromotions@gmail.com
*****This is the Wildest Annual Halloween Party***
No Walkups Allowed! All tickets sold online Only!
Tickets are limited
Official Halloween Booze Cruise Boat Party
Satiurday October 30, 2021
9pm to 12am cruise (boarding 830pm)
Location: Atlantic City Cruises
Cruisin' 1
800 N. New Hampshire Avenue
Atlantic City NJ
Landmarks: Back Bay Ale House (boat docked in front of it) and Atlantic City Aquarium
Anything you choose to drink is CASH BAR ONLY. The boat does not accept plastic and there is no ATM onboard so please bring CASH.
**Drink Specials
***Giveaways
***Costume Contests
**Costumes are strongly encouraged
The boat will sail the marina circling the casinos of Harrah's Borgata and Golden Nugget as the DJ spins the latest music from pop hip hop top 40 latin house. The boat is covered as well in case of rain.
All tickets are sold via Eventbrite only.
All sales are final and no refunds unless boat is cancelled by captain on day of the event.
#boozecruise #boatparty #yachtparty #atlanticcity #newjersey #philly #jerseyshore #newyork #manhattan #newyorkcity #birthday #bachelor #bachelorparty #bachelorette #bacheloretteparty #hotel #hotels #airbnb #casino #poolafterdark #harrahspoolparty #harrahspool #harrahsac #borgata #waterclub #premierac #oceancasinoresort #oceanresortcasino #hq2ac #hardrockac #daerac #daernightclub #resortsac #caesersac #caesers #ballysac #ballys #tropicanaac #kisskissnightclub #music #dance #party #mtv #latina #fun #friends #goodvibes #lifestyle #nightclub #nightlife #hqbeachclub #memorialday #college #summer #beach #boardwalk #atlanticcityparties #atlanticcitynightlife #atlanticcityboardwalk #rutgers #stockstonuniversity #pennstate #rowanuniversity #upenn #templeuniversity #lasalle #drexel #tcnj #keanuniversity #monmouthuniversity #williampatersonuniversity #montclairstateuniversity #drewuniversity #wvu #udel #rideruniversity #njcu #hofstra #fairfielduniversity #connecticut #longisland #nyu #hoboken #nyc #ramapocollege #iona #princeton #acbound
Tickets thru Eventbrite www.theboozecruise.eventbrite.com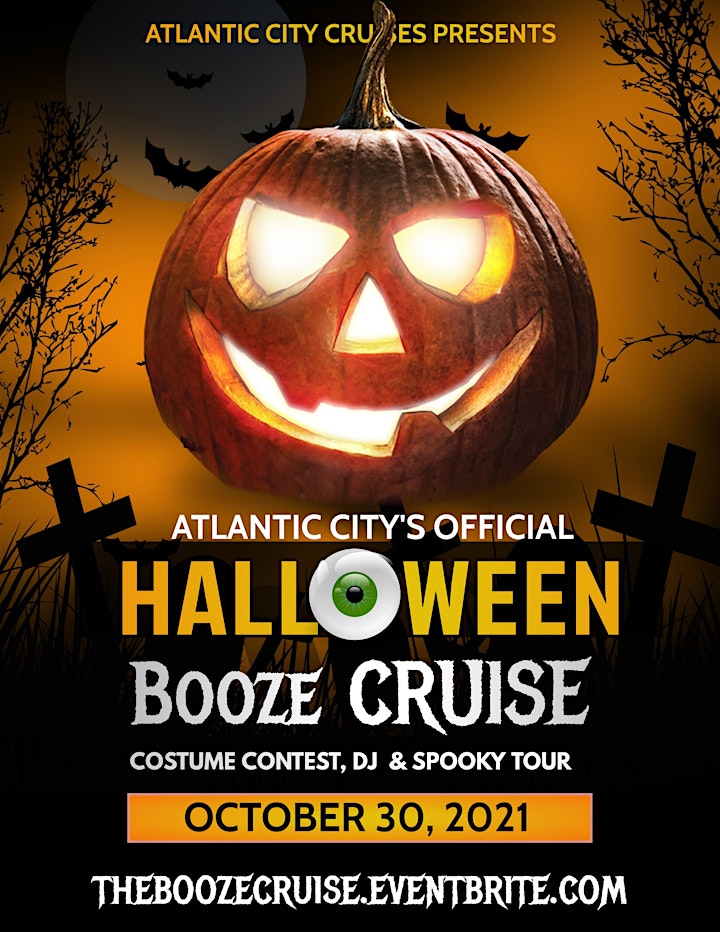 Organizer of Official Halloween Booze Cruise Boat Party in Atlantic City