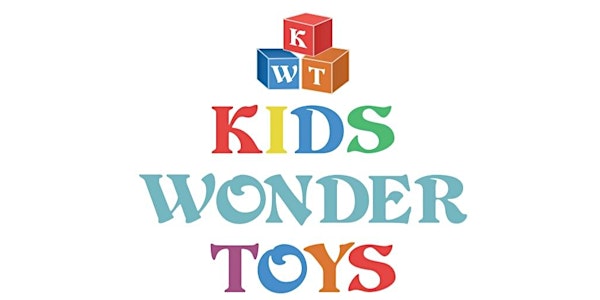 Official Grand Opening of 'Kids Wonder Toys' LA Store | Family Event
Location
Kids Wonder Toys
10714 Riverside Drive
Los Angeles, CA 91602
The World Networks presents the Official (Red Carpet) Grand Opening of Kids Wonder Toys hosted by Nona Melkonian.
About this event
The World Networks presents the Official Red Carpet Grand Opening of Kids Wonder Toys. The event will take place on Thursday, August 25th from 6pm to 10pm (Red Carpet 6pm-8pm) at 10714 Riverside Drive, Toluca Lake, CA.
Guests must RSVP in order to be on the VIP guest list for this star studded reception. The opening reception will feature VIP guest appearances from Hollywood, International Influencers, Brand Ambassadors from Kids brands from Toys, Fashion, and Entertainment. Guests (including kids) will enjoy hors d'oeuvres, drinks, music, award winning toys, raffle gifts, and more.
Philosophy
"Kids Wonder Toys operates with the philosophy to learn through play. We believe in inspiring children to have fun, be active, inquisitive, creative and imaginative. To learn and develop skills through fun play – games, puzzles, construction, role play, dress-ups, arts, crafts and more!"
Networking for Parents
Networking Opportunity while supporting your local small business: Kids Wonder Toy Store Official Opening Reception
Expected VIP guests include: Actors, Directors, Magazine Editors, Influencers, Youtubers, Mom Bloggers, Children's Authors, Health Experts, Kids Fashion Designers, and alike
Red Carpet Host
Nona Melkonian is a lifestyle/entertainment host and reporter. When not chatting it up with celebs on the red carpet, she enjoys taking her kids on local adventures and supporting worthy causes. As a self proclaimed small business amplifier, she's a proponent and advocate of the small business community, particularly Armenian owned businesses. Originally from San Francisco, she loves to travel to new places and take in all the sights!
Guest List
This is an invitation only event. Due to limited space we ask invited guests to RSVP. When you RSVP here your name will be on our guest list to attend the event.
EVENT DETAILS, RED CARPET, MEDIA SUBMISSION AND RSVP
www.KidsWonderToysLA.weebly.com