Description
The Signature Social Event of the year!
If you have never been to Derby Day you are in for a treat. For women, this is the day you wear those big hats and bright smiles. For the men, feel free to show off your stylish blazer, hats and the best spring threads in your closet!
Derby Day is one of those events you never know whom you might see. Patrons come from all over the United States to be apart of this day. It's definitely one of the best places to network. You name the profession or a trade and they will be there. (doctors to lawyers, councilmen). Everyone will be at the Official DMV Derby Day. The question is, WILL YOU!
So what can you expect......


See the atcion up close!
Enjoy live racing up close and personal outside in the open grass area or on the blacktop. This is the perfect place for you if you want to bring your comfortable lawn chair or blankent and enjoy the day with family or friends in the open air! You can also participate in some of the outside games, visit our Sip & Shop or grab something to eat and drink, It's a great way to enjoy the races. (Our cigar vendor will be on site to provide you with a great selection of stogies to compliment your favorite beverage. ALL participants have access to the outside area where the races will be held.
The Apron tent (Outside)
Join us on the hard top under the tent! See the races from your table, reserved seat or standing. This area is great for those that want to be close to the action!
Sip & Shop (Inside)
We have created a great indoor shopping experience. Our Sip and Shop has the best products and services around. You can buy jewelry, clothes or even book travel all while sipping your favorite beverage and listening to music. **DMV Derby Day memorabilia can be purchased here also.
Main Ballroom (Inside)
This is where everything comes together! Watch the races on the screens while the music and ambience cultivates a great experience. Enjoy the best DJ's playing all your favorite tunes while you dance the day away. Our live musicians will take you on a journey like no other. Make sure you reserve your table, they go pretty quickly! There will be some limited first come, first served seating also. (All guest must be 21 and above to enter)
VIP Experience (Inside)
Step into the experience. Get the extra special treatment in our VIP Lounge, Located in the Main Ballroom. Actually it starts even before you enter the lounge with your reserved parking spot right next to your private VIP ONLY entrance. Don't worry about finding a spot we have that taken care of. Once inside, you will enjoy the pleasure of your own private open bar, buffet and seating to enjoy the setting! (All guest must be 21 and above to enter)
Contest:
Derby Don & Derby Doll contest - Enter to be crowned the Derby Don (Male) or Derby Doll (Female) this will be the male or female that presents the best over all DMV Derby appearance.
Best Hat contest - Do you have the best hat? If you think so enter our hat contest and see if you can take home the prize.

Notibles: Live Music | Cigars | Sip & Shop | Cash Bar | 3 DJ'S | Race betting | Cash bar | Food concessions
Ticket description:
4 Seats at a shared table: You will have 4 seats at a table of 8. The other 4 seats will be occupied by 4 other people.
Meet the 2018 DMV Derby Day Hat contest winner - Will you be the winner for 2019?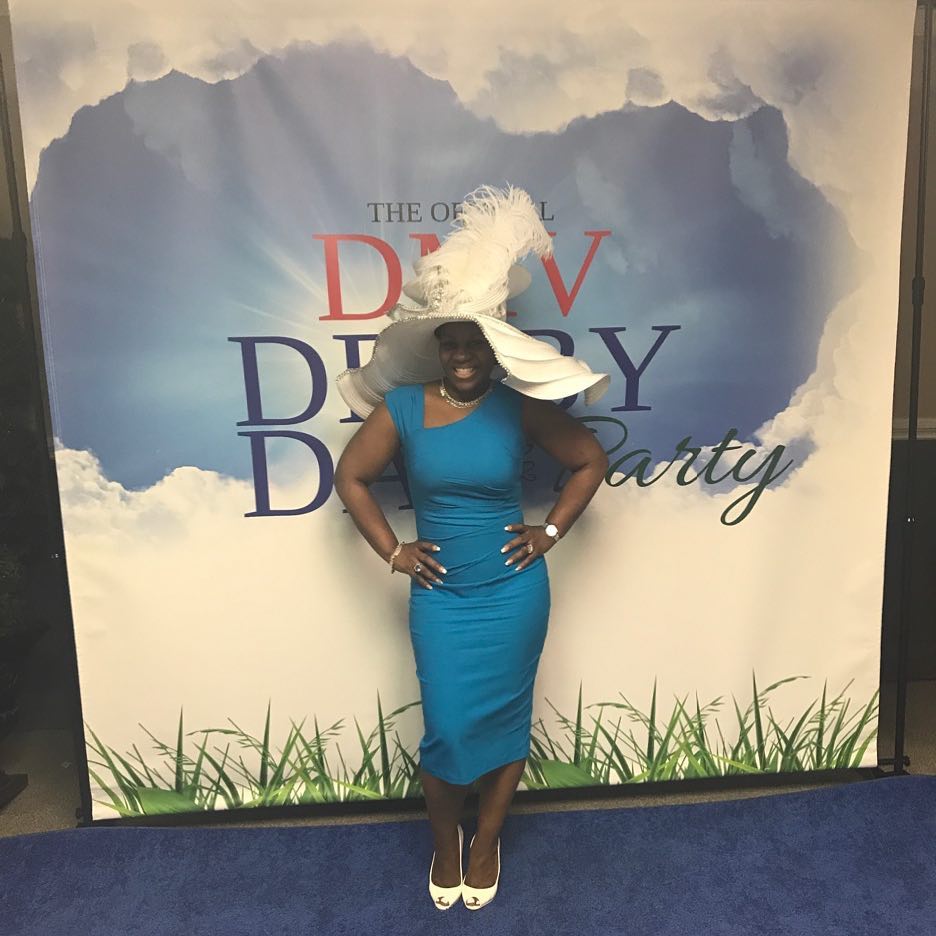 Note: Read each ticket description before purchasing to be sure you are make the right selection.
*Kids 5 and under Free with paying adult (No access to main ballroom)
HOST HOTEL:
MD Live Hotel & Casino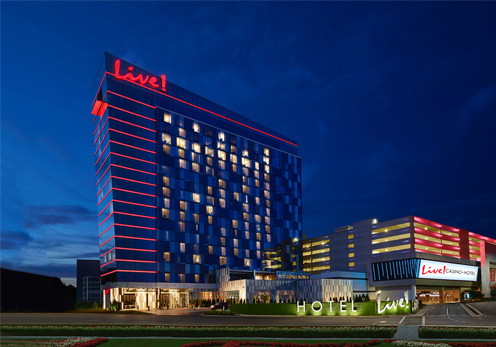 Contact: 443.445.2929
Code: DMV Derby Day
Price: $159 + tax
Rooms must be booked by April 2, 2019
Resort fee is waived
*Questions or Vendor inquiries call 240.324.8067 or email assistants4us@gmail.com
*Sponsorship opportunity email mybizmybrand@gmail.com
*No weapons, coolers, tents, beach umbrellas, drinks or outside food is allowed in the venue
FAQ's
Q. Is this an inside event?
A. It is an inside and outside event.
Q. Is there parking on sight?
A. Yes, there is free parking and paid parking.
Q. Is the seating assigned?
A. There is reserved seating and limited 1st come, 1st served seating. (Reserved seating must purchase in advance).
Q. Will there be live horse racing?
A. Yes. You can view from outside or inside on the screens
Q. Will there be music?
A. Yes
Q. Can you purchase tickets at the door?
A. If the event is not sold out - Yes
Q. Is there a dress code?
A. Preferably Kentucky Derby attire
Q. Will there be a cash bar?
A. Yes
Q. Will there be food for purchase?
A. Yes
Q. Will we be able to bet on horse racing?
A. Yes
Q. Is there a rain date?
A. No - This event is rain or shine
Q. Can I bring a lawn chair?
A. Yes (For outside use only - not for use indoors)
Q. Can I bring a blanket?
A. Yes (For outside use only - not for use indoors)
Q. Where can I go with a Derby ticket?
A. You can access all areas except the main ballroom and race track restricted areas.
Q. Where can I go with an general advance/general admission ticket?
A. You have full range of the race track inside and out except for the VIP area and all race track restricted areas.
Q. Are children allowed in the main ballroom?
A. No...You must be atleast 21 to enter the main ballroom - Kids are allowed to move throughout the racetrack with parental supervision. (Alcohol beverages will be served throughout the venue)
SEE YOU AT THE DERBY!