Description
Huddle up, Cougs! The Official Cougar Gathering Spot in Berkeley is the place to be before the Cougs take on the Cal Golden Bears.
Bring your family and friends to Cornerstone for this FREE event located only a mile walk from California Memorial Stadium. Beverages and food may be purchased individually from Cornerstone.
Stop by for some great Cougar spirit and fun before kickoff.
*While Cornerstone is the Official Gathering Spot, the venue is open to the public and admission will be on a first-come, first-served basis. To allow for proper staffing, your registration would be greatly appreciated, but does not guarantee entry.
(Maximum capacity of 900)
---
Pricing
There is no entry fee to this event. Food and beverages may be purchased individually from Cornerstone.
---
Menu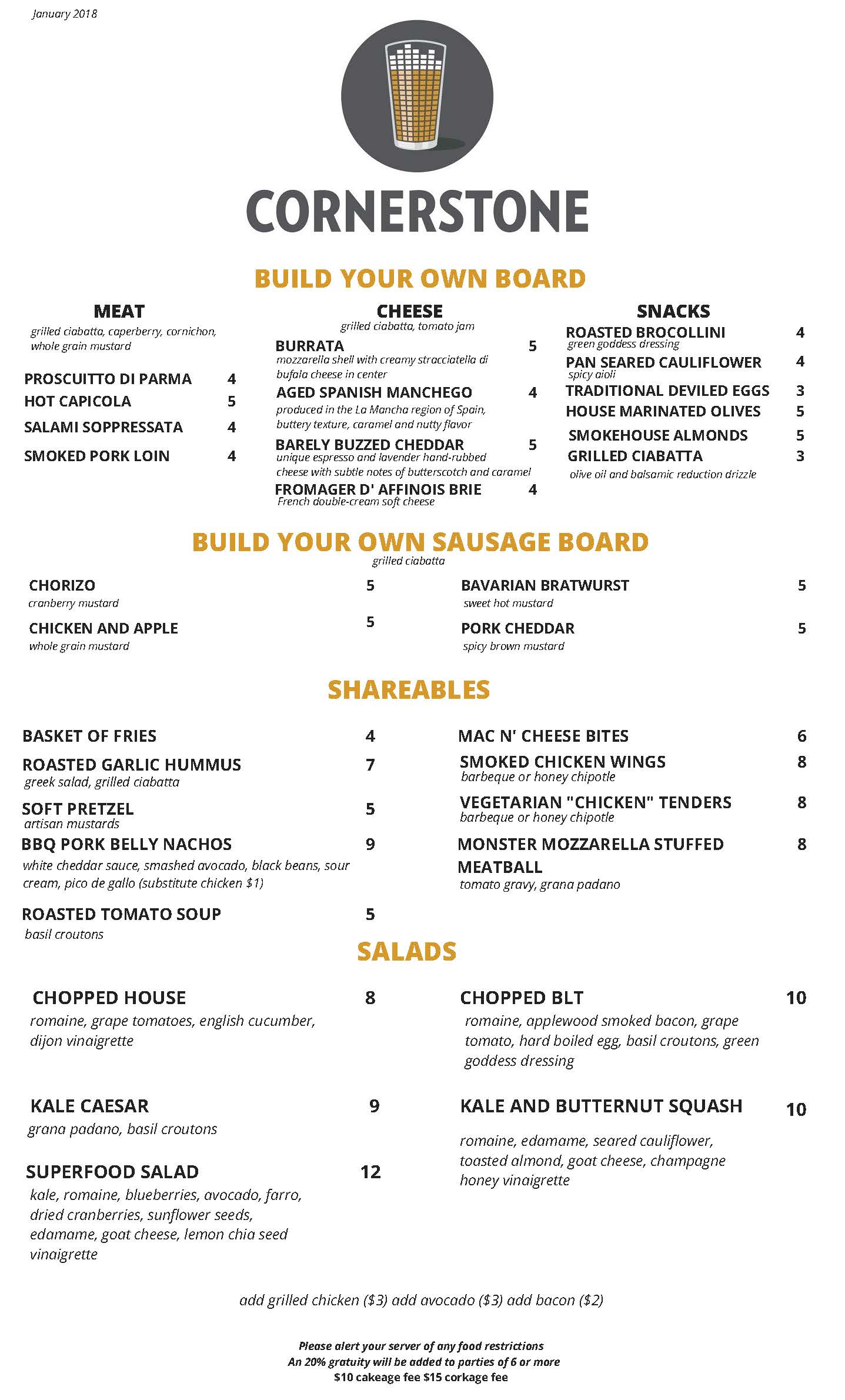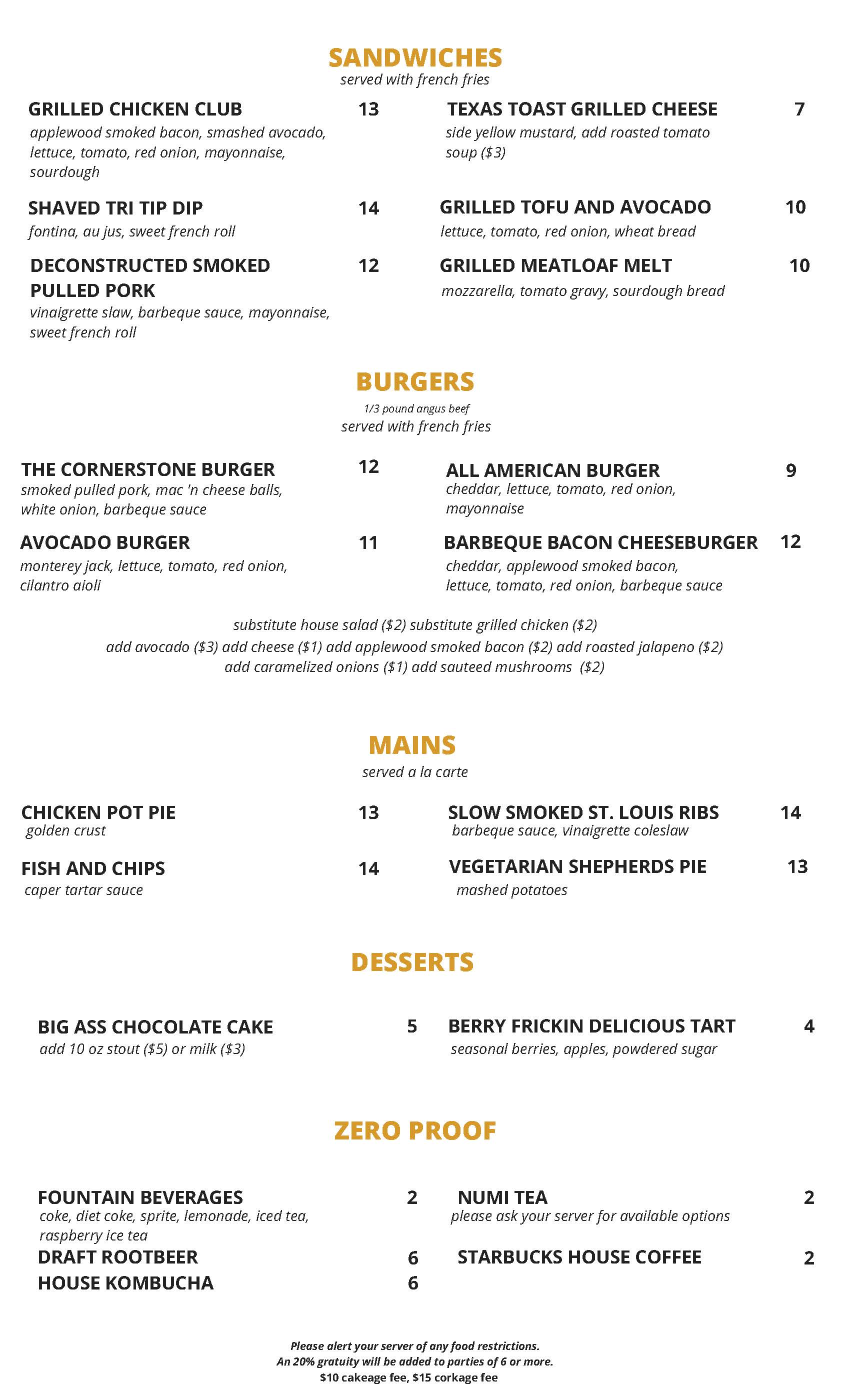 Frequently Asked Questions
Does Memorial Stadium have a clear-bag policy?
Yes. For more information on their policy, click here.
Where should I park?
Parking lots and streets surrounding Cornerstone are a first come, first served basis. We recommend heading to Allston Way (2061 Allston Way)
Oxford Garages (2165 Kittredge St).


How do I get to the stadium after the Official Cougar Gathering?

Public Transportation and Shuttle
Public transportation is highly recommended on football game days. There are game shuttles across the street from Cornerstone at Bancroft Way & Fulton Ave.
Head North on Shattuck Ave toward Durant Ave

Turn Right on Fulton Street

Shuttle will pick up from this location
Shuttles will also provide access between the North and South Sides of campus, the BART station, the Hill, and Memorial Stadium. Service will begin two hours before the game to one hour after kickoff. For more information, click here. Free service for all, however, return service from the game will be limited.You can also opt to walk or rideshare to the stadium.
Walking Directions (1.00 mile)
Cornerstone is on the corner of Shattuck and Durant Avenue

Go north on Shatuck Avenue toward Durant Avenue

Turn right on Durrant Avenue

Continue straight on Durant Avenue until Piedmont Avenue

Turn left at Piedmont Avenue and the Stadium will be on your right hand side
Is this a family-friendly event?
Yes, families are welcome!
What types of drinks will be served?
A variety of beverages, both alcoholic (premium spirits, wine, beer) and non-alcoholic will be available for purchase. Alcoholic beverages are available to those 21 years and older with a valid ID.
Do I need cash at the event?
We recommend bringing cash to this event as this will provide you with quicker service.
May I purchase food at the event?
Yes, food will be available for purchase from the full menu (listed above).
How do I become a member?
To become a member of the WSU Alumni Association, click here or give us a call at 1-800-258-6978. To become a Cougar Athletic Fund member, click here or call 509-335-0220.
Who may I contact with additional questions?
WSU Alumni Association
alumnievents@wsu.edu
1-800-258-6978