Description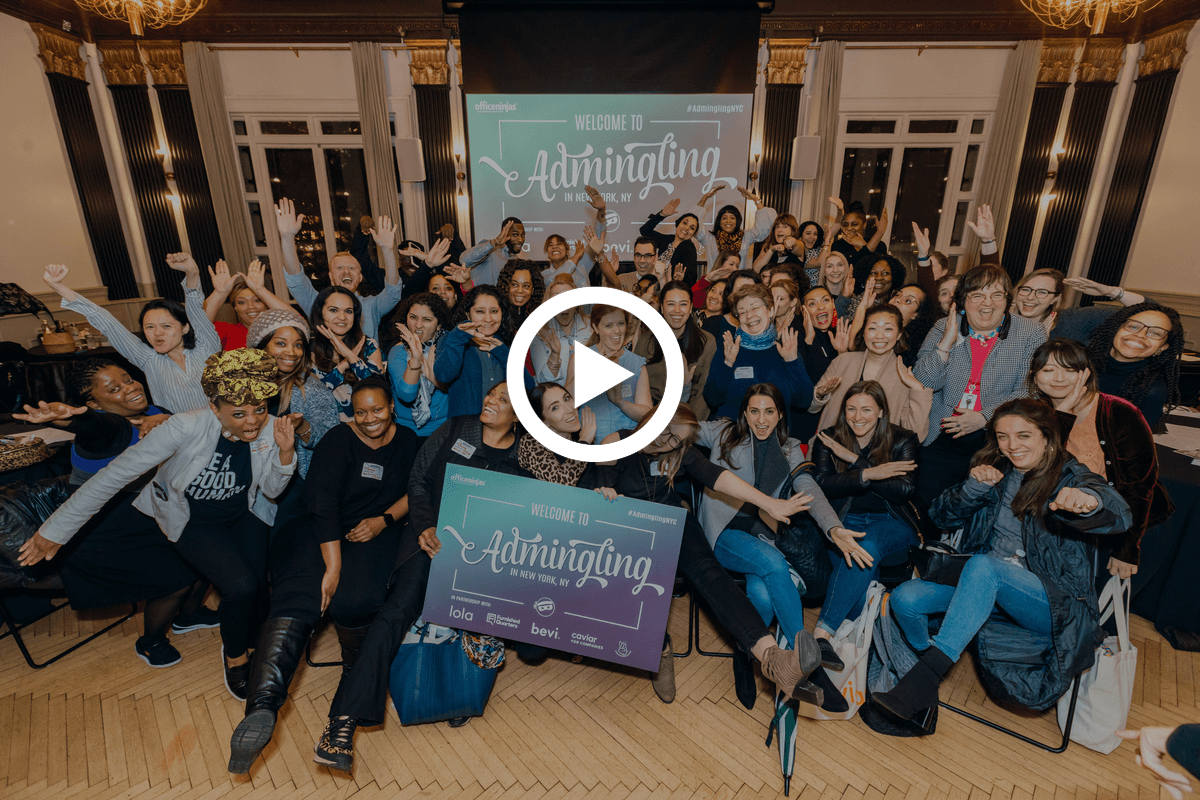 Visit the official website for more info.

What's Admingling?!
Admingling is a two-hour evening event, jam-packed with thought-provoking discussions about the admin profession, enthusiastic Ninjas networking, and tasty food and libations at a quirky venue. Every attendee is guaranteed to walk away with a stack of new professional contacts.
Join us and tap into the community's collective intelligence!
Who Should Attend?
We designed Admingling specifically for Office Ninjas (executive assistants, office managers, operations managers, admins). If you don't fall into any of those categories, sign up for our newsletter or consider sponsoring an event.
All non-Ninja registrations will be automatically refunded.
Interested in getting involved as a sponsor? If you think your product or service could truly benefit Ninjas–we want to hear from you. Apply to be an Admingling sponsor.
This Quarter's Theme: The Goal Standard

Are You Measuring what Matters?

When you're struggling to deliver on a goal or want a clear way to show your boss the value of your efforts, performance tracking can help you succeed. But which methodologies work best for admin pros and workplace operators?
We'll discuss the options, trade experiences, and determine the best strategies for crushing goals and getting credit for it.
---
"Admingling was so much fun! It was wrapped up in a nice little package … the food, laughter, networking and open forum—all covered in two short hours. I went in knowing no-one and came out feeling like I had known these Ninjas forever. It's nice to know what's going on outside the four walls we're in every day. Connecting with other admins is priceless in so many ways!" - Dana L, Executive Assistant