Description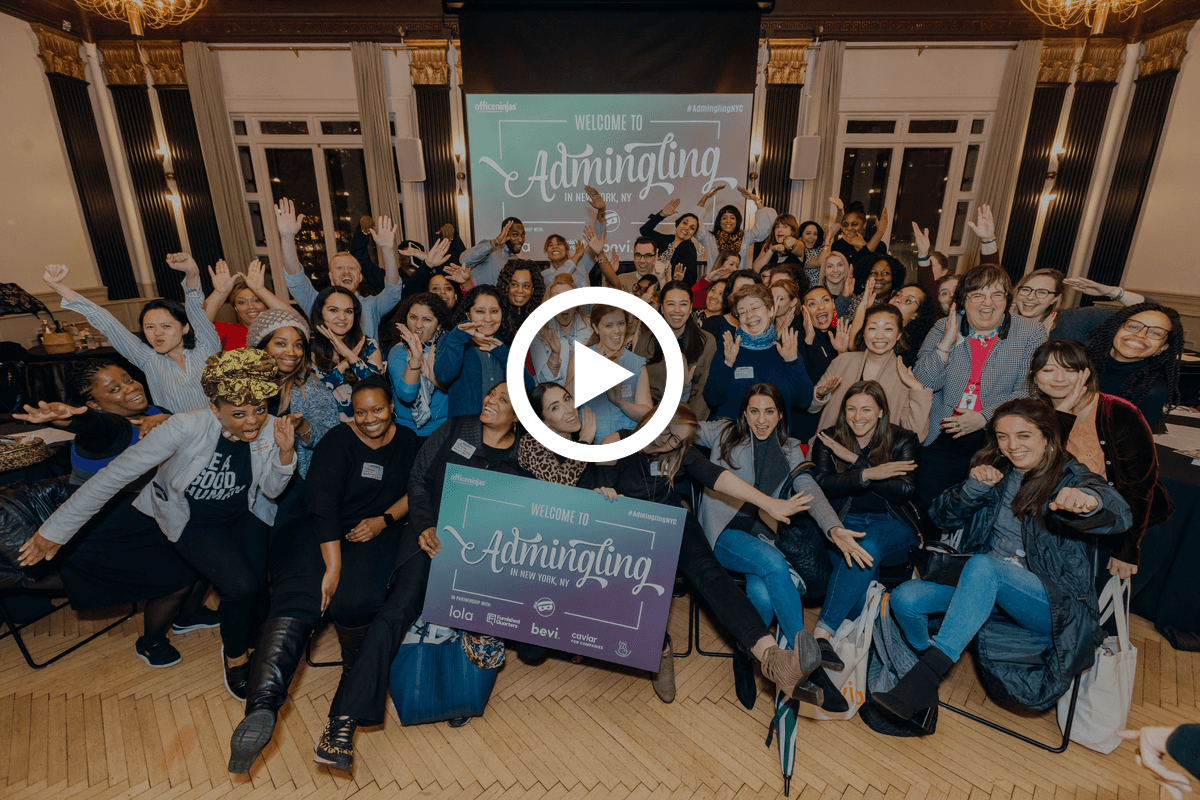 Visit the official Admingling website for more info.

What's Admingling?!
Admingling is the networking event/career development opportunity/professional happy hour you've been looking for. We pick a unique venue, fill it with local Ninjas (and tasty food and drinks), and pose BIG questions designed to spark brainstorming, idea-sharing, and goal-setting.
Join us and tap into your community's collective intelligence!


Who Should Attend?
We designed Admingling specifically for Office Ninjas (executive assistants, office managers, operations managers, admins). If you don't fall into any of those categories, sign up for our newsletter or consider sponsoring an event.
All non-Ninja registrations will be automatically refunded.
Interested in getting involved as a sponsor? If you think your product or service could truly benefit Ninjas–we want to hear from you. Apply to be an Admingling sponsor.
This Quarter's Theme: The Art of Influence

What do you want others to see and feel when you interact with them? From emails to presentations, every workplace communication touchpoint is an opportunity to showcase your unique leadership skills.
We'll discuss core communication techniques for motivating colleagues, inspiring change, managing people and power dynamics.
---
"Admingling events give Ninjas from all different types of administrative roles an opportunity to get together, collaborate, and have fun. I have grown exponentially in my professional life from participating in these events and have benefited greatly from the conversations, connections, and new ideas I've made during them."
– Michele T., Administrative Support