Description



Who's Ready to Party?!
Not to swing our own nunchucks, but we know how to throw a party. Just ask the 350 Ninjas who attended last year's sold out event. Better yet, snag yourself a ticket to the 4th Annual OfficeNinjas Admin Bash and come see for yourself.
The Admin Bash has all the networking of a first-class corporate event… but, honestly, it feels more like a party. We're keeping most of the details under wraps (the Bash is known for its surprise factor) but this year you can definitely expect:
A killer venue. Bespoke, an innovative new space in downtown SF.

Tasty drinks and plenty of delicious bites.

A massage lounge (shouldn't this just be a requirement for all events?).

The LEGENDARY OfficeNinjas Swag Bag.

Raffle prizes… that you actually want.

Peer-to-peer networking with fellow OMs, EAs, and Ops Pros.

Face time with a carefully vetted roster of vendors.

FUN. Last year's Bash had a "recess for adults" vibe. Hmm… What will our angle be in 2016?
What do you say, Ninja? Can we count you in?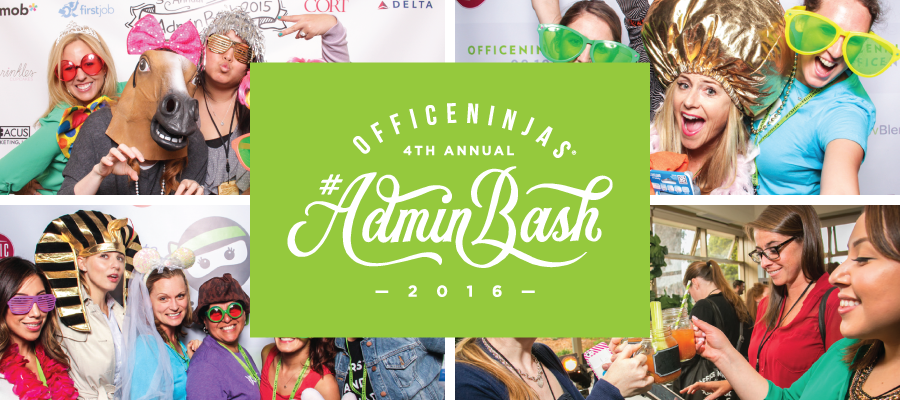 For more info visit our official Admin Bash website.
IMPORTANT! This event is exclusive to Office Ninjas. Tickets are intended only for career admins (e.g. office managers, executive assistants, and operations managers, etc.). Since tickets are limited, each registration will be verified, and all non-admin signups will be refunded. If you are a vendor who would like to participate, please email us for details on sponsorship opportunities.