Description
Please note that this event has been RE-SCHEDULED from May 10, 2017 to September 12, 2017. If you are already registered, there is no need to re-register. If you can not make the new date please CANCEL via Eventbrite.
We apologize for any inconvenience and look forward to seeing you in September.
Kollabria Workshop: Best Practices for Document Management, Workflow and Records Management with SharePoint and Office365
Some enterprises have SharePoint, some have Office 365 (Business Edition) , and some have both. It doesn't matter which one you have, because both have the same powerful way of managing important business documents, automating workflows around those documents and preserving them for compliance or records management purposes.
This 1 day workshop will teach you all of the ways in which you can tap into that power without doing any programming.
Manage Documents Properly in SharePoint/Office 365
SharePoint is a powerful tool for managing your documents, but most organizations are unaware that most of the default settings for document management in SharePoint actually hinder your company's ability to properly manage documents for the long term. This workshop explains what you need to know about document management in SharePoint, and then shows you step-by-step how to go about leveraging SharePoint's powerful capabilities to get the most out of it.
SharePoint Workflow
One benefit of proper document management is the ability to automate routine business processes around your content. SharePoint comes with workflow to assist in this process. We explain what you get out-of-the-box, how to get the most out of it, and what you can do when you are ready to take your workflow further.
Records Management and Compliance
Document management is more than just about accumulation. Equally important is knowing what can be discarded and when. Some things can simply be deleted, and some things must be carefully preserved. The decision as to what stays, what goes, and when this can happen varies for every organization. This workshop covers what you need to know about how SharePoint figures into this equation and what you can do to make sure your documents follow the regulatory needs of your business.
Learn how to:
Create organized libraries to make it easy to quickly find important documents without searching
Organize your documents and produce meaningful views
Prioritize documents in site collections
Automate workflows around business documents
Create enterprise workflows
Manage documents as records
Automatically index paper documents
...much more
Who should attend:
We encourage you to bring your team, administrators, business managers, IT support, business analyst, however that works in your company. Team presence is optimal. In order to really achieve the productivity improvement and results your business desires to achieve, everyone needs to hear the same thing.
Business Managers
IT professionals
SharePoint and Office365 administrators
Compliance managers
Business Analysts
Anyone who wants to really learn how to master SharePoint and Office365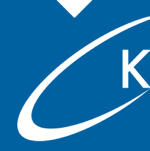 Sponsors: