Description
Spend your lunch learning how to fight racism in the workplace
---
Clockwork and MN Tech Diversity Pledge are proud to host "Office Politics: Dismantling Racism in the Workplace." During this powerful workshop, facilitated by Nekima Levy Armstrong, civil rights attorney, former law professor, and activist, we will explore key ways to dismantle racism in the workplace, legal and policy considerations, and how to create a more racially-inclusive environment.
Participants will also learn the most common issues that prevent people of color from feeling welcome and included in majority white workplace environments.
Learn a new paradigm that includes:
Resisting and confronting "everyday racism" in the workplace.

Exemplifying the difference between a true ally and an enabler of workplace racism.

Intentionally creating and opening up "seats at the table" for people of color.

Confronting and acknowledging your own biases and privilege.

Identifying how racial discrimination impacts wage differences and advancement opportunities for people of color.
---
Nekima Levy Armstrong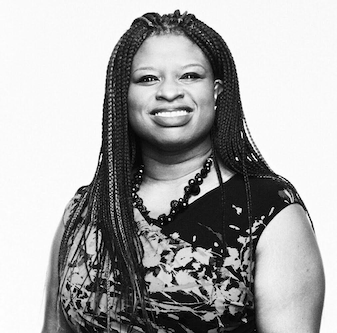 Nekima Levy Armstrong is a civil rights attorney, activist, and former Professor of Law at the University of St. Thomas Law School. Levy Armstrong is the past President of the Minneapolis NAACP and ran for Mayor of Minneapolis in 2017. In 2016, she received the Distinguished Service Award from Governor Mark Dayton, the Facing Race Ambassador Award in 2015, and was named a Minnesota Attorney of the Year in 2014.
She is the owner and founder of Black Pearl, LLC, a consulting firm that specializes in racial equity and public relations.
---
FAQs
Wait, most Clockwork events are free. Why not this one?
We do frequently offer events that are free to the public. But that doesn't mean they are free to produce. We want to compensate Nekima at the level she deserves, and has earned. She is bringing years of expertise and experience to share with us, and we want to recognize that contribution. We will offer some free events again in the future, just not this one! We hope you understand and join us!
Will lunch be served?
Yep, we will have food from Trio Plant Based.

Who should attend?
Anyone who works anywhere should attend. Leaders and managers of people, HR professionals, business owners, corporate equity groups, D&I professionals, hiring managers, and talent managers.

Will there be actionable items that I can take back to my organization?
Yes! There will be materials that you can bring back to work and share with your colleagues.